If you are looking for a sporting treat that will leave you with a lifetime of memories, from just a single weekend of action, then you should check out the new promotion on Sky Bet. It is called the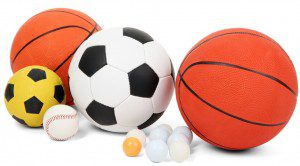 Sky Bet Ultimate Weekend and for sports fans, this is one promotion not to be missed.
For over the second bank holiday weekend in May (from Thursday 21st May through until Monday 25th May) Sky will be offering one lucky winner and a friend the chance to be a part of FIVE outstanding sporting events played across this huge weekend of sporting action.
The action begins on Thursday 21st May at the home of English cricket, Lords. You will have the chance to watch action from the first day of the first test between England and New Zealand. Watch the key action unfold on the first day of action between these two test nations, as England seek to avenge their defeat to New Zealand prior to their disastrous ICC World Cup campaign.
After a night's rest, the lucky winner of the competition and their chosen companion will then make a short trip to south west of the capital to the prestigious Wentworth Golf Club, to witness which players will make the cut in the second round of action at the BMW PGA Championship. Last year's winner, Rory McIlroy started his summer of golf domination here 12 months ago and he will be defending his title alongside many of the world's best including many members of the successful European Ryder Cup team.
Friday's action is always a critical day for golfers as it is after the second round that the cut is made and it will be interesting to see which golfers head into the weekend and secure a payday, and which of the field go home empty handed following the opening two rounds.
Saturday is arguably one of the most exciting days of the offer as the winner and their friend will move away from London, flying down to the south coast of France, to the principality of Monaco. Here they will take in arguably one of the biggest and most incredible sights in the world of sport: Qualifying at the fantastic Formula One Monaco Grand Prix.
Already this year, World Champion Lewis Hamilton has made a great start, winning three out of the four races held so far and the Mercedes driver will be hoping he can achieve his fourth victory in five races at F1's most famous circuit.  However the Monaco Grand Prix is also about much more than the racing as you will get a taste of when you visit the circuit on the Saturday to take in qualifying.
Qualifying at Monaco is especially vital as the narrow street circuit offers very limited opportunities for drivers to pass each other on track. Therefore, ensuring you are on or as near to pole as possible is an absolute imperative if you are to have a good race weekend, meaning that qualifying should be arguably one of the most exciting events in the F1 calendar.
After qualifying you will head back to the UK to witness arguably the biggest day in the football calendar for Premier League teams as the Champions will be officially crowned on Sunday 24th May. Following their draw away at Arsenal, Chelsea require just two wins from their next two games to assure themselves of the title and if Jose Mourinho's men are going to receive the Premier League trophy, then you will be there at Stamford Bridge for the home game with Sunderland, to watch the blues receive the trophy.
In addition to Chelsea's seemingly inevitable anointment as Champions, there will be plenty for Sunderland to fight for too as it looks likely that Dick Advocaat's men could need to get a result from this game to give themselves a chance of survival in the Premier League. The final day of the Premier League season is always one of the most dramatic of the season and there will be no better place to watch it unfold than at the home of the Champions.
The finally to cap an already incredible weekend of sporting action, one lucky winner and their guest will be given two tickets to arguably the richest game in football outside of the Premier League. The Championship Playoff final will see the winner guarantee themselves a place in the Premier League, plus an estimated guaranteed cash sum of £40m to £50m.
There are a host of top teams in contention for the play offs in the Championship including Middlesbrough, Derbv County, Ipswich Town, Norwich City, Brentford and Wolverhampton Wanderers, with Bournemouth seemingly the most likely to join Watford as the two automatically promoted sides.
What is certain is that it promises to be a hugely exciting game to round off a once in a lifetime weekend of sporting action, yet while the lucky winner will receive tickets and travel to all these events that is not all they will win as their prize.
Also included in the prize is hospitality, accommodation (at a 4* London hotel), all transfers and travel expenses plus £1,000 of spending money to buy what you like across this fabulous weekend.
How to take advantage of this SkyBet offer
To enter the competition you need to log in to your Sky Bet account – don't worry if you are not a member. If you sign up today, you'll get a Sky no deposit bonus and the chance to take part in this offer.
Once logged into your account, visit the My Account section and enter the code ULTIMATE in the promotions and offers section. This enters you into the competition.
To validate your entry and confirm your place in the draw for the top prize, you need to then bet a total of £50 or more between the 24th April and 14th May. Only bets of odds greater than 1/2 will be included as part of this offer.
You cannot place multiple bets (Lucky 15s, 31s, 63s, patents, Yankees, Trixies, Canadians, Heinzes, Super Heinzes or Goliaths), Tote Pool Bets or Forecast/Tricast bets, but you can place accumulator bets and you can place several bets to make up your £50 spend and they can be across a wide range of sports as offered on Sky Bet.
The competition closes at midday on Thursday 14th May with the winner drawn from all eligible entrants shortly after.
Good luck and maybe with a little of luck, you could be enjoying a sporting weekend to remember worth £15,000 courtesy of Sky Bet!