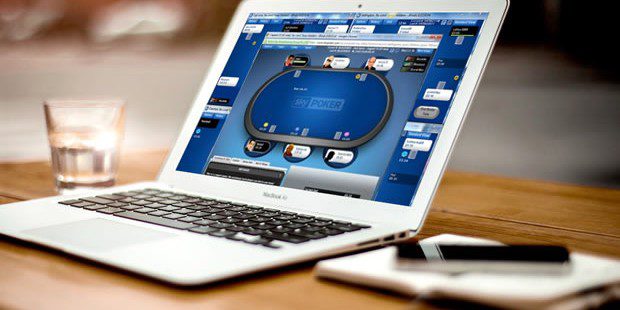 Sky New Customer Bonus Pick: Sky Poker £10 No Deposit
Sky New Player Bonuses for August 2017 – All Products – Current Codes and Details Below
Sky offers new customers free money to try a variety of their online betting products.
But you can only choose one of the welcome bonuses (poker, sports, casino and bingo) at Sky.
So, for example, you can get free bets at the Sky sports book when you sign up, but you then lose the opportunity to get the free bankroll at Sky Poker.
Which Sky bonus should you choose?
Sky New Customer £10 No Deposit Bonus
If you have any interest in poker, we think you should take the no deposit bonus at Sky Poker. Why? Simple – it offers a better total value and provides you with the best chance to make some real money without every depositing.
Sky Poker no deposit bonus details
Sky Poker Promo Code 2017: POKER – New players get £10 completely free + a 200% matched deposit up to £500. No deposit required for this bonus. Sky Poker's free £10 bankroll is yours to use as you want, with no limits on how much you can win.
Most importantly: Sky Poker does not require you to play-through or in any other way "clear" or "earn" your winnings from the Sky Poker free bankroll.
It's not just the bankroll that makes this our top pick for new Sky customers. You'll also get entry into the Sky Poker Rewards Program, which provides an amazing chance to super-charge your bankroll. Read all about the new Sky Poker Rewards Program here.
Finally, you qualify for a 200% deposit bonus up to £500 if you choose to make a deposit.
Additional Sky welcome bonuses (August 2017)
If you are not interested in the no deposit bonus at Sky Poker, the next best value is the bonuses on offer at Sky Vegas and Sky Casino, although Sky Bingo offers a good deal for just £5. Let's take a look at all the Sky platform welcome bonus deals below:
Sky Bet bet £5, get £20: At Sky Bet, you'll get £20 in free bets after you've made your first deposit and bet just £5. Visit Sky Bet >>>
Sky Vegas free slots: Use SkyVegas promo code WELCOME and you'll get  £10 absolutely free with no deposit to use at Sky Vegas' collection of slots – plus a deposit bonus of up to £40 when you make a deposit of £10 into your account. Visit Sky Vegas >>>
Sky Casino welcome bonus: Players at Sky Casino now have a choice of starter bonuses. They can deposit £10 and receive a 25% bonus, or they can deposit £100 and receive a 50% bonus. Visit Sky Casino >>>
Sky Bingo bonus: New customers with Sky Bingo who deposit £10 will play with £60. Furthermore, when you join you have 7 days free play in the Newbie room. Visit Sky Bingo >>>
Important notes about Sky welcome bonuses
In the case where you sign up at multiple products, you will still only have one Sky account – Sky refers to it as your Sky Bet account, and you use that one central account to access all of the products – poker, casino, sports and bingo – at Sky.
Sky will generally award the bonus for whatever product you use for real money play first. So think carefully about which bonus is best for you, because once you place a bet you've basically committed to the bonus for that product.
Each of the welcome bonuses has unique terms that you should review, but don't worry – out of all of the gambling sites online, Sky has arguably the fairest and easiest-to-understand terms.
Using Sky promo codes
It's simple to use a promo code at Sky. The promo code is just a short code – different for each product – that you enter when creating your account (shown in the example below).
Why should you use a promo code? Using a promo code qualifies you for special bonuses that vary from product to product. For example, using the Sky Poker promo code POKER qualifies you for a £10 no deposit bonus plus a 200% matched deposit up to £500.
Sky resources
Make more informed bets using resources available from the Sky family of betting sites. Want to learn more about poker strategy, for example? Sky has you covered.
Sky also offers resources for punters, if a flutter is more your fancy:
Company profile – Sky Betting and Gaming
Company overview
Sky Betting and Gaming are a United Kingdom-based gambling company consisting of five key brand areas – Sky Bet, Sky Vegas, Sky Casino, Sky Poker and Sky Bingo.
The company headquarters are in the city of Leeds in the United Kingdom, where they employ over 700 people. Since their foundation in 2000, Sky Bet have developed into a major force within the United Kingdom gambling industry.
Unlike other United Kingdom gambling companies such as William Hill and Ladbrokes, Sky Bet do not operate any betting shops; all revenue is generated through online avenues only.
Sky Betting and Gaming came into being in 2000 when Sky Broadcasting, then called BSkyB, purchased the Sports Internet Group. Through this acquisition, Sky took control of three small betting companies who, in the main, offered telephone betting for UK customers only.
With the growth of online gambling at the turn of the millennium, Sky took the commercial decision to use these three betting companies as a basis for what would become Sky Betting and Gaming – and in 2002 the Sky Bet brand was launched.
In 2006, BSkyB purchased the 365 Media Group, further adding to the Sky Bet brand. Through this new acquisition, established online gambling companies totalbet.com and ukbetting.com were integrated into Sky Bet.
Aside from the online gambling companies, BSkyB also took over the various online sports websites that 365 Media Group operated such as TEAMtalk and sportinglife.com, opening new areas of marketing for the Sky Betting and Gaming brand.
Sky Vegas was launched in 2003 with only three fixed odds games available for players. Since then the site has grown to offer a large number of casino games, slots and fixed odds games. As the site grew in popularity, the Sky Vegas Live channel was launched on Sky satellite television, allowing Sky satellite television subscribers to interactively play games and bet on fixed odds virtual events through their television sets.
Sky Poker is the poker division of Sky Betting and Gaming, focussing on educating players as much as allowing them to play. Sky Poker was broadcast on a dedicated Sky satellite television channel until March 2015 when, due to contractual issues with the takeover by CVC Capital Partners, it was announced that it would now feature on a single weekly live broadcast on one of Sky's dedicated sports satellite television channels.
Sky Poker also has a popular YouTube channel that has numerous videos of both tournaments and strategy guides.
Sky Bingo is the bingo arm of Sky Betting and Gaming, offering all the standard bingo games to customers.
Aside from these four gaming areas, Sky Betting and Gaming also owns and operates oddschecker.com, the leading betting odds comparison site in the United Kingdom. The site allows individuals to access and compare betting odds on a large number of events across the main United Kingdom online betting companies.
Sky Betting and Gaming are uniquely placed to extensively market the Sky Bet brand and its arms to a large audience through utilising Sky Broadcasting, particularly its dedicated Sky Sports satellite television channels.
This is supplemented with the online sports and betting information sites that they also own and operate, such as oddschecker.com and sportinglife.com. Through its connection with Sky Sports, Sky Bet has been able to use sporting personalities who are contracted to Sky Sports to further endorse the Sky Bet brand.
In May 2015, Sky Broadcasting agreed to sell an 80% share of Sky Betting and Gaming to CVC Capital Partners for £600 million, which may increase depending on profits moving forward. CVC Capital Partners are a private equity firm based in London, managing assets with a value of over £50 billion.
CVC Capital Partners have previous experience with the UK gambling industry, having purchased William Hill in conjunction with fellow private equity firm Cinven, in 1999. Purchasing William Hill for £825 million, they then successfully floated the company on the stock exchange in 2002 where its value had increased to over £1 billion.
Sky has retained a 20% share in Sky Bet and have agreed a long-term brand licence with CVC for them to continue to use the Sky Bet brand.
Sponsorship
Sky Bet announced in 2013 that they had reached an agreement with the English Football League to become the official sponsors of the three lower levels of English league football – The Championship, League One and League Two.
The three-year deal was announced in conjunction with a deal between the English Football League and Sky television to also broadcast live over 145 Football League games over the three seasons of the sponsorship deal.
It was announced in May 2015 that Sky Bet and the English Football League had agreed in principle to extend the current sponsorship deal for another two season from season 2016-17 onwards. However, the English Football League are still able to negotiate with other potential sponsors.
Sky Bet are also involved in sponsorship of United Kingdom horse racing, with their 'Road to Cheltenham' sponsorship deal being one such high-profile campaign. The 'Road to Cheltenham' involved the sponsorship of five trials races, culminating in the Sky Bet Supreme Novices Hurdle at the Cheltenham Festival in March of this year.
The Cheltenham Festival is the highlight of the jumps racing season in the UK and Ireland with numerous Group 1 races over the four-day event.
Operating locations
Sky Betting and Gaming headquarters are located in Leeds, Yorkshire in the United Kingdom. A subsidiary company called Bonne Terre Limited is registered on Alderney, one of the Channel Islands for taxation purposes.
The Channel Islands are a British Crown Dependancy and are located off the French coast in the English Channel.
Regulation and reputation
Sky Bet, Sky Vegas, Sky Poker and Sky Bingo are regulated by both the British Gambling Commission (licence number 038718) and the Alderney Gambling Commission (licence number 04C1C2).
United Kingdom customers are covered by the British Gambling Commission licence, with all other customers covered by the Alderney Gambling Commission licence.
SportsbookReview.com (SBR) currently rate Sky Bet as a B+ sports betting provider – a rating that sees Sky Bet as one of the top 30 sportsbooks on the SBR website. SBR is the industry leader in continued evaluation of worldwide sports betting sites and offers unbiased recommendations and reviews as well as providing dispute resolution between sports betting companies and customers.
Sky Bet is also an IBAS registered company. IBAS is the Independent Betting Adjudication Service, who act as impartial adjudicators on any disputes between sports betting companies and customers if internal procedures have failed to reach a satisfactory conclusion.
Company timeline and milestones
2000 – Sky Broadcasting (then called BSkyB) purchase Sports Internet Group which includes three small UK based betting companies. The three companies are merged to become Sky Betting and Gaming.
2002 – The Sky Bet brand is officially launched.
2003 – Sky Vegas makes its debut.
2006 – BSkyB purchase 365 Media Group brining established online betting companies Totalbet and Ukbetting under Sky Bet control.
2007 – Sky Bet complete the purchase of odds comparison website Oddschecker.
2011 – Sky Bet app launched for Apple iPhone and Apple iPad users. An Android app is released soon after.
2014 – Sky Poker apps launched for both Apple iPhone and Apple iPad and Android users.
2015 – Sky agree to sell 80% stake of Sky Betting and Gaming to CVC Capital Partners for £600 million.
Sky Bet has also received a number of industry specific awards.
Sky Bet was awarded three eGaming Review (EGR) awards in 2014, winning the Mobile Operator, Mobile Sportsbook and Affiliate Programme trophies. EGR is the leading magazine and website for the online gambling industry and publish an annual top 50 of the leading eGaming industry operators. Sky once again won the Mobile Operator award at the 2016 ceremony.
Financial history
The recent acquisition of Sky Betting and Gaming by CVC Capital Partners sees the company valued at £800 million.
For the year ending 2014,Sky Betting and Gaming posted profits before tax of £50 million on net revenue of £182 million. Revenue had increased 18% from the previous year, driven by a 29% increase in mobile users.
Sky Betting and Gaming also saw continued growth with the announcement of their half yearly figures in July 2015. Revenue for the first six months of the year was £111 million, an increase of £28 million from the previous year. Pre-tax profits had also increased – £29 million up from £20 million for the year previous.
With the purchase by CVC Capital Partners offering financial funding and business acumen, coupled with the continued support of the Sky brand, Sky Betting and Gaming will look to sustain their increase in both revenue and profit over the coming years, focussing in particular on mobile users.
Charitable endeavours
Sky Bet have featured a long running charity venture in conjunction with the Sky Sports satellite television channels through their 'Charity Bet' feature.
Throughout the year, presenters and guests on various Sky Sports programmes select their best bets on sporting events and Sky Bet financially cover the bet stakes with any winnings from these bets being given to a nominated charity.
Since Sky Bet's sponsorship deal with the English Football League began in 2013, the Sky Bet Football League Charity Auction has become a regular end of season event. Football clubs throughout the English Football League donate items such as signed team shirts and signed match footballs and the items are auctioned off on eBay with all profits going to a nominated charity.
This allows football fans the opportunity to purchase club memorabilia while at the same time supporting charity.
Key executives
CEO – Richard Flint
Richard Flint has been with Sky Bet since its inception in 2000 and, as Managing Director, he played an important role in the recent takeover by CVC Capital Partners.
Previous to his role at Sky Bet he worked at the international management consulting firm McKinsey & Company. He studied at both Oxford University and Harvard University.
Marketing Director – Rob Painter
Rob Painter joined Sky Bet in 2013 as Marketing Director after a 15 year spell with The Sun newspaper, a popular tabloid daily newspaper in the United Kingdom. He oversaw the launch of the Sky Bet 'Are you in?' campaign in 2014 which focussed more on retaining existing customers as opposed to targeting new customers.
Head of Corporate Communications – Adam Smith
Adam Smith was due to join Sky Bet in July 2015 as their new Head of Corporate Communications.
Previously employed by rival sports betting site Paddy Power as their Head of External Affairs, Smith will head Sky Bet's communication strategy under new owners CVC Capital Partners alongside dealing with political and regulatory matters.