When it comes to betting on the horses, then one of the most popular bets is the Each Way bet. However, for many punters, the actual rules surrounding this bet are never explained in full.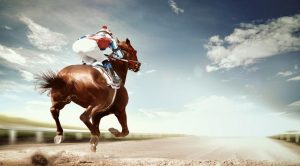 Specifically the questions a punter may want to find the answers to are:
How is the stake for my each way bet calculated?
How are my returns from an each way bet calculated?
How many each way places are paid in a race with X number of runners and at what fraction of the odds are each way bets paid out at?
Can you place Each Way accumulators/full cover bets?
In this article, we will seek to answer all four of these questions in full, with reference specifically to the Coral Sports betting site. You can join Coral today by clicking on our excellent Coral signup offer page which details all the benefits you can get when you sign up as a member.
Let's begin with the very basics by first getting a clear understanding of how your Each Way stake is calculated.
How is my Each Way bet stake calculated?
Almost everyone knows that an Each Way bet with a bookmaker like Coral will cost you twice your unit stake. A £5 Each Way bet therefore would actually cost you £10 to place, but do you actually understand why this is?  If you are relative novice to wagering then it is important to know exactly what you are placing your bet on.
When you place an Each Way bet, the first thing to realise is that while the term is singular, an Each Way bet is actually two different bets rolled into one. With an each way bet, half of your total stake is being placed on your selection to win the race in question, with the other half being placed on your selection finishing in one of the paying places in the race (see the Each Way places paid and payout rules section below for more details on this).
This is why your Each Way bet is two times your unit stake as the bet essentially covers:
A bet on your selection to win
A bet on your selection to finish 2nd ,  2nd / 3rd,  2nd / 3rd / 4th (which this is is dependent on the number of runners in the race)
Once you know this it is easy to understand not just why Each Way bets are double the unit stake, but exactly what you are betting on when you place this type of bet.
How are my returns from my bet calculated?
One of the more confusing aspects of Each Way betting for novices to get a grasp of, is how their returns are calculated. This is because there are two key factors that play a role in determining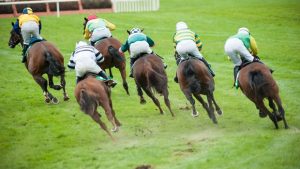 what the payout to you is based on the bet, other than simply the odds of the selection and how much you placed as a bet. Namely:
Whether your selection wins the race or is placed
The number of runners in the race (and for races with over 11 runners, whether it is a handicap or non-handicap race also plays a part)
The first of these factors, whether your selection wins or is placed, is key as this decided whether just one, or both of the two bets that make up your Each Way bet win. If your selection wins, then both the Win bet and the Place bet part of your bet win. If your horse is just placed, then only the place bet part of the Each Way bet wins (and your winnings are therefore significantly reduced).
We'll explain more about the rules at Coral pertaining to the number of runners in a race and the type of race and how this affects the payout rates for place finishes in the section below. For now though, let's just take a simple example and say that you place a £5 Each Way bet (£10 total) on a horse at odds of 6/1 in a race of seven runners.
How much would this potentially return you?
Well, if your selection won the race, then both the Win and Place parts of your Each Way bet win. Based on the bet above, with Coral this would offer you a total return of £47.50. A profit of £37.50.
However, if your selection is placed second, then only the Place bet wins. With Coral, this offers a payout of 1/4 the stated odds (6/1), which means that your total return in this case would be £12.50 (a £2.50 profit).
As you can see, it is entirely possible to back a low odds selection Each Way, for the selection to place in a race but you not generate a profit as the odds of the selection mean that your returns don't cover your initial stake.
For example, in the example above if you had backed the horse £10 Each Way at 3/1 and it had placed in the race, your returns would be £8.75, a £1.25 loss on the bet.
It is for this reason that many punters prefer to bet on longer odds selections for Each Way bets as this way, they at least guarantee themselves a profit if the horse does indeed earn a place, or a significant return if it manages to win.
Each Way places paid and payout rules
One of the most confusing rules about Each Way betting is what places are paid out on particular races. For some races you can only bet on the winner, on some races only the first two home are paid, for others, it can be the first four. How do bookmakers decide this?
Fortunately, with Coral this is made clear as unless otherwise stated for specific races (such as the Grand National), Coral will pay out Each Way bets based on the following criteria.
| | | |
| --- | --- | --- |
| Number of Runners in the Race | Type of Race | Place Bet Odds / Places Paid |
| 2 to 4 | All Races | Win Only |
| 5 to 7 | All Races | 1/4 odds, Win, 2nd paid |
| 8 to 11 | All Races | 1/5 odds, Win 2nd, 3rd paid |
| 12 to 15 | Handicap Races Only | 1/4 odds, Win, 2nd, 3rd paid |
| 12+ | Non Handicap Races | 1/5 odds, Win, 2nd, 3rd paid |
| 16+ | Handicap Races Only | 1/4 odds, Win, 2nd, 3rd, 4th paid |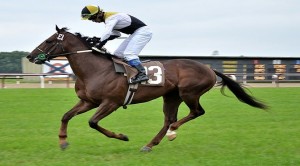 For example, if you backed a horse Each Way in a race with 7 runners and it finishes 3rd, you would not receive a return. However, if the race had 8 runners, then you would be paid out at 1/5 of the odds on the place part of your Each Way bet.
It is also worth noting that non-handicap races payouts are calculated differently to handicap races.
Each Way Accumulators & Full Cover bets
Many punters enjoy multiple-selection bets on horseracing and you can place Each Way versions of most of the popular multiple selection bets including Accumulators and Full Cover Bets.
On Coral, all you need to do is select the Each Way box when you are placing the bet and this will turn your bet from a Win-only bet, to an Each Way bet. However, when you tick this box, you will double the amount of lines you need to cover in the bet.
This is relatively straightforward on an accumulator bet as this has just one line, so an Each Way accumulator will have two lines, and thus a £5 Each Way Accumulator, would be a £10 total stake.
However on bets with multiple lines, such as Full Cover Bets like Yankee's, Canadians, Goliaths and similar, making this bet an Each Way bet can significantly increase the cost of the bet.
For example, an Each Way Goliath bet would mean that instead of covering 247 lines, you are actually covering 494 lines in the bet. This means that even if your unit stake was just 10p, then the cost of your Each Way Goliath bet would be £49.40.
However, Full Cover Bets with fewer numbers of selections, such as a Trixie bet are more affordable as this Full Cover Bet has just three selections and four separate lines, so a £1 Trixie Bet would cost you £4 to place, but to make it a £1 Each Way Trixie, would make the total bet cost £8.
Each Way betting can be a great way to win cash back from the bookmakers even if your selection doesn't win, however it does help punters enormously if they fully understand the rules and how payouts are calculated on this most popular form of multiple line bet.