When BetStars was first launched, one of the big minus points against the site was that it didn't offer enough betting markets or sports. However, in the intervening period, BetStars has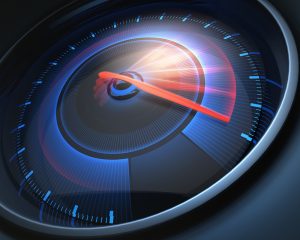 massively increased the number of sports it offers markets on and one sporting area that has seen a marked increase of markets available is Motor Sports.
We already learned a while back about the different options open for F1 punters on BetStars but did you know that now you can place bets on a wide range of different motor sports from all over the globe?
In this article, we are going to take a closer look at which Motor Sports you can now bet on, the markets you are likely to find at BetStars and then summarise how good a deal motor sports punters get if they decide to join up with the site.
Speaking of joining up, if you'd like to be BetStars newest customer, click on this BetStars Sportsbook UK information page link to help get you started with the sign up process.
Let's now take a look at the different types of Motor Sport betting you can find at BetStars.
F1 betting
BetStars offers a range of F1 betting including betting on any of the 21 races in the F1 calendar, with a number of different betting markets available for each race, chiefly based on how individual drivers or teams will perform.
In addition to a wide range of race bets, which grow in number the closer you get to another F1 Grand  Prix race, there is extensive futures betting available on long term betting markets, such as which driver or team will win the 2016 World Championship
Motorbike Racing betting
When it comes to Motor Bike Racing, BetStars offers a surprising amount of betting across four different motorcycling disciplines.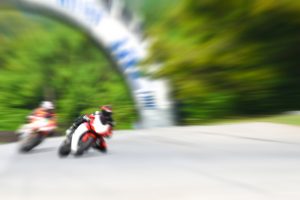 These are:
World Superbikes
British Superbikes
Moto GP World Championship 2016
AMA Supercross 2016
Perhaps a tad disappointingly, the only markets available during a standard week are future markets on the outright winners of these championships, however as a major race day nears, BetStars will offer more race-related markets for these sports too.
NASCAR betting, Rally betting & Speedway betting
Given that these sports are generally not massively popular in the UK, BetStars only offers basic future market betting on Championships in each, although for some of the top meetings and races of the year, betting on individual races may well be available.
Motor Sports In Play betting?
BetStars does offer the opportunity for punters to bet In Play on a number of Motor Sports event, particularly F1 which is the most popular of these in the UK. There are far more F1 In Play betting opportunities available with BetStars than for other motor sports currently offered on the site.
How does Motor Sports betting on BetStars compare?
It would be fair to say that BetStars motor sports offering at the moment is a rudimentary service, although their F1 service (and to a lesser extent their motor cycling betting service) is more rounded and offers more betting opportunities especially on race weekends when there are a lot more markets available to bet on.
Certainly when you compare what is available at BetStars with the different types of Motor Sports betting available during the week at Bet365 Sport, then BetStars doesn't compare unfavourably.
However, when it comes to the actual race days themselves, BetStars does lack a little of the variety of markets you can find on some of the other providers, especially in the area of F1 when you compare it to SkyBet in particular. However that is partly down to SkyBet offering arguably the biggest range of F1 betting on a race weekend of any of the major bookmakers in the UK.
Certainly, if you are a person who enjoys the occasional flutter on a motor sport market, then BetStars has all you'd need in order to enjoy a flutter. It may lack the in depth markets of some of the other sites but these are only really likely to appeal to hardcore gamblers or hardcore fans of the sports in question.