If you are a relatively novice punter then you'll have probably restricted your betting to betting on outright win markets, perhaps with the occasional each way bet thrown in for good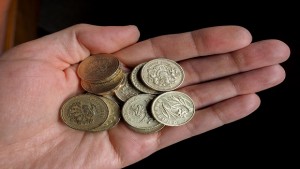 measure. If you  are a fan of football betting, then perhaps you've also had a flutter on an accumulator, hoping that predicting the results of several matches correctly can turn your small stake into a big healthy win.
There is a reason why these types of bets are appealing to new punters. That is because they are so easy to understand as they have just one line or in the case of each way bets, two lines to be covered with your stake money.
What are "lines"?
"Lines" is simply the term used to describe a single bet that is part of a potentially larger bet. Accumulator and To Win bets have just one line and therefore one bet (for the selections to win). Each Way bets have two because you bet on the selection to win and also to finish in the paying places. Therefore, these type of bets are very easy to follow and easy to work out exactly how much your bet will cost.
A £10 win bet, or a £10 accumulator bet, costs £10. A £10 each way bet costs £20 as there are two lines of £10 to be covered (one on your selection to win, and one on it to be placed).
However, as you gain experience in gambling, you can quickly come to realise that multiple selection bets, such as accumulator bets are very difficult to hit with any regularity and that bookmakers offer different types of bets which are far more flexible and offer you the potential of a more frequent payout, but which also have a lot more lines to cover with each bet.
These bets are called Full Cover Bets and they are offered by every top online bookmaker today.
Remember, you do need to be a member of a top betting site to make these bets. We recommend taking a look at our latest Bet365 bonus code or the latest Sky no deposit bonus offers here to get you signed up with a top quality site offering this form of betting.
Why are Full Cover Bets different?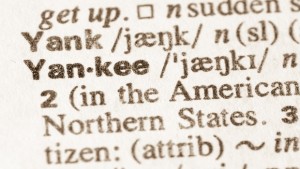 Full Cover Bets are different to other bets as they cover all possible combinations using multiple selections to ensure that even if just two of your selections win, then you'll still generate a return (although that is not guaranteed to put you into profit).
For example, if you made a bet using five selections and you wanted to place it as a standard Full Cover Bet, then this bet is actually made up of several (26 to be exact) individual lines in order to cover all possible winning combinations.
How can five selections generate 26 individual bets to be part of a Full Cover Bet? Well here's how:
You cover the following possible outcomes for your five selections – A, B, C, D and E:
Double Bets – 10 Double Bets (AB, AC, AD, AE, BC, BD, BE, CD, CE, DE)
Treble Bets – 10 Treble Bets (ABC, ABD, ABE, ACD, ACE, ADE, BCD, BCE, BDE, CDE)
Fourfolds – 5 Fourfolds (ABCD, ACDE, ABDE, ABCE, BCDE)
Fivefold – 1 Fivefold (ABCDE)
In order to cover all the lines that make up a 5-selection Full Cover Bet, the full cost of the bet will be 26x your unit stake. So if you wanted to place a £1 Full Cover Bet on five selections, it would cost you £26.
How would I win on a Full Cover Bet?
On a standard Full Cover Bet of five selections as outlined above, in order for your bet to generate any return, then two of your five selections must win. The more of your selections that win,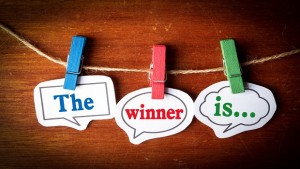 then the greater number of bets you back with each line in your Full Cover Bet, will also win.
Let's highlight how your bet would pay out based on a different number of selections winning.
Two Selections Win (A & B)
In this scenario only one of your covered lines, the double bet on selections A & B, would win. The other 25 line bets would lose.
Three Selections Win (A, B & C)
Here, you will earn a better return as three double bets you made will win (AB, BC and AC) and one Treble bet (ABC) will win. The remaining 22 lines would lose.
Four Selections Win (A, B, C & D)
You are at the point now where your Full Cover Bet will likely return you a decent profit because a significant proportion of your line bets will win. In this case six of your Double Bets will win (AB, AC, AD, BC, BD and CD), four of your treble bets win (ABC, ABD, ACD and BCD) plus one of your fourfold bets wins (ABCD). The remaining 14 bets will lose.
All Five Selections Win (A,B, C, D & E)
This is the ideal situation for all Full Cover Bets as all 26 of your individual line bets will win and you are now looking at the maximum possible return for your bet.
What Full Cover Bets are available?
In the example above, we have looked at just one type of Full Cover Bet, a five-selection bet. Of course, there are a number of different Full Cover Bets available at top online bookmakers and each has its own identifiable name based on the number of selections that are part of the bet.
Outlined in the table below are the most common Full Cover Bets, complete with how many individual lines each bet is comprised of and what the cost would be to place that bet to a £1 stake.
Are Full Cover Bets profitable?
As with any multiple selection bets, it can be difficult to turn a profit on Full Cover Bets simply because of the number of lines you have to cover ramps up the cost of the bet and the chances of picking multiple winners is difficult, though not impossible.
However, in terms of a return, Full Cover Bets offer a punter a far better chance of a return than an accumulator bet, however they are also more expensive to place per unit stake and any returns do not guarantee a profit.  With an accumulator you need all of your results to come in, with a five selection Full Cover Bet (Super Yankee), if three or four of your five selections come in then, depending on the odds of those selections, you could still guarantee yourself a healthy profit.