A trip to Sin City, or Las Vegas as it is more commonly known, is something of a rites of passage for many poker players. Regarded by many as the home of poker, certainly the city where Texas Hold'em first took hold and became the poker game for tournament gaming.

For many poker players, a trip to Las Vegas would be a chance to return to what is the Mecca of the game and this spring, Sky Poker is offering its customers the chance to participate in one of the biggest poker festivals of the year, with one of its biggest and best promotions ever.
Somewhat surprisingly, Sky have decided to announce this massive promotion in two distinct phases. This first announcement details the types of packages that can be won as part of the promotion and it is these that we'll take a closer look at for the purposes of this article.
The second announcement is due on the 26th February 2015 and will outline the types of tournaments and qualifying systems that Sky Poker will put in place in order that their customers can attempt to win one of the 35 packages available.
One of the best things about Sky Poker, especially if you are a player who plays exclusively or predominantly via mobile, is that you'll be able to access all the satellites and other promotional events for this spectacular promotion direct from your mobile, thanks to Sky Poker's outstanding new app and mobile site.
As always, you do need to be a Sky Poker customer to participate in this promotion and you also need to be over the age of 21 to accept one of the package prizes, due to the legislation regarding gambling in the state of Nevada.
If you want to join Sky Poker to participate in the promotion, click on this link now to get the latest Sky Poker no deposit bonus information.
Let's now take a look at the different promotions and packages that will be available once the promotion kicks off in earnest later this month.
Promotions and packages general information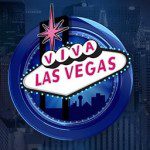 Sky Poker are offering a total of 35 packages to be won in the new promotion. There are certain similarities between the packages as they contain an entry into a poker event, accommodation, money for travel costs and spends plus other assorted items that can be used while in Las Vegas.
However, the 35 packages are not all the same. Thirty of the packages are worth a total of £3,200 and there are five packages worth a total of £10,000 to be won.  We'll take a look at these five top package prizes first.
The Sky Poker Viva Las Vegas £10,000 promotion package
There are a total of five £10,000 packages available to be won on the promotion and the package consists of five different aspects:
You will receive a buy in to a prestigious NLHE tournament running during the time you are in Las Vegas. The buy in is worth $10,000, which means that this is a big money tournament offering you the chance to win a significant amount of money if you can finish in the cash out places.
You will receive a total of 10 nights' accommodation in the luxurious Palazzo Hotel in Las Vegas (5-star rated). The accommodation is for a maximum of two people.
In addition to accommodation, Sky Poker will give you £1,500 in cash that is to be used on travel costs and as spending money when you are in Las Vegas. This money will be credited to your poker account when you win one of the packages.
You'll also receive an invite to a prestigious 4th of July party in Las Vegas to celebrate American Independence day.
Lastly, Sky Poker have confirmed that winners of the packages will also receive a number of other items, which will be revealed in more detail on the 26th February 2015.
This is the top prize available in the promotion and there are just five available, however there are 30 other packages available worth a total of £3,200. The details for these packages are listed below.
The Sky Poker Viva Las Vegas £3,200 promotion package
If you win one of the thirty £3,200 packages available in the new Viva Las Vegas promotion on Sky Poker, then you will win the following:
Entry worth $1111 into a side event at a massive poker festival to be held in Las Vegas during the time of your stay.
A total of seven nights accommodation at the Palazzo Hotel in Las Vegas for two people.
Spending money and travel costs of £1,000 paid into your Sky Poker account direct from Sky Poker when it is confirmed you have won a package.
An invitation to the exclusive 4th July Party held at a top venue in Las Vegas.
A number of other prizes to be announced by Sky Poker on the 26th February 2015.
Other information
There's a couple of key pieces of information that players need to realise before they participate in this promotion.
The first is that the minimum age to participate in gambling in Nevada is 21. This means that unless you are aged 21 or over at the time of travel, you won't be able to participate in the tournament.
Another key snippet of information to note is when the package that you won will be made available.
If you win one of the 30 available £3,200 packages, then you will travel out to Las Vegas on the 28th June 2015 and will stay at the hotel until you depart on the 5th July 2015. These dates are set in stone and cannot be altered.
If you win one of the five £10,000 packages, then you'll fly out to Las Vegas on the 4th July attending the party the same night, and you will stay on at the hotel until flying back home on the 14th July 2015.
Sky Poker will provide details of how players can win all of the 35 packages available when they release the second batch of information regarding tournament and satellite schedules, plus more, on the 26th February 2015. We'll bring you any updated information about this exciting offer after that date.