If you are a frequent punter, then the likelihood is that you tend to bet predominantly on sports markets.
You may be fond of betting on the most popular sports to wager on, such as horseracing,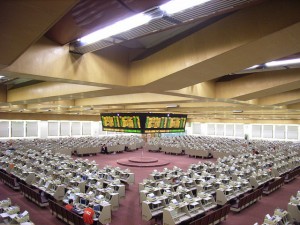 football, tennis, golf or cricket, or perhaps you diversify to bet on a wide range of other sports, perhaps even those a tad more exotic, such as NFL American Football,  netball or volleyball.
Of course, sports betting sites make the vast amount of their profits, and entice new customers to join the site, by offering a fantastic range of sports betting but there are times when punters fancy a bet on something slightly different, something unrelated to sports and it is here where a betting sites non-sports betting markets come to the fore.
Betting on non-sports related events has been around for a relatively long time. However, it is not a form of betting that has undergone a huge amount of change in recent times. Indeed, while sports betting has seen improvements such as In Play betting, live streaming and a vast array of new markets made available, non-sports betting has remained pretty much the same since the pre-Internet days.
What is certainly true though is that the Internet has made betting on non-sporting markets easier than ever, so with that very much in mind, let's take a look at the different types of betting available on non-sporting events with both SkyBet and Bet365, starting with the former.
Range of non-sports betting markets at Sky Bet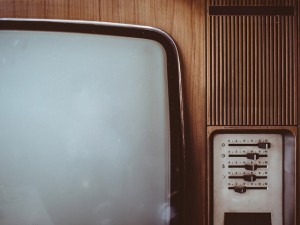 There isn't a dedicated section for SkyBet's customers on non-sports betting, however a quick glance through the A-Z section reveals that there are two specific areas where you can place bets on non-sports markets.
These are the areas of Politics and TV and Film Specials.
The important thing to note about non-sports betting markets is that the type of bets available in these sections at any point of the year can vary quite considerably based on events that are happening at that time. This is especially the case with TV and Film betting, but it is also the case in the Politics section, though the politics markets do tend to be available for longer.
For example, TV and Film special betting may only be available for a specific TV show, such as Big Brother, when that television program is running. Once the TV show has ended, then the betting markets for the show largely end (although for some TV shows, Award shows or similar, betting may be available throughout the year, such as for the winner of the BBC Sports Personality of the Year Award).
Other markets will only be available from time to time when something major occurs in the film or TV industry. A good example of this is when the current actor playing James Bond quits the role and betting will start on which actor will succeed them as the iconic super-spy.
SkyBet's Politics markets generally offer a wider choice than the TV and Film Special betting options and some of the markets available on there are available well in advance of the bet being settled. Such as betting on the outcome of the next General Election result (which isn't scheduled to take place until the year 2020).
There are other betting markets available based on specific parties, such as which MP will become the next permanent leader of the Conservative and Labour Parties, or having a bet on when David Cameron will cease to be the Prime Minister.
In addition to party political betting, there are also bets available on when the EU Referendum will take place and what the result of that will be. In addition, you can also bet on who will be the next Mayor of London or indeed who will become the next President of the United States, or indeed who the candidates will be for President from the Democratic and Republican parties.
In truth there aren't vast numbers of non-sports betting markets available on SkyBet, but given the sites close link to the Sky Sports television channels, it is not difficult to see why that is the case. However there are enough interesting non-sports betting markets available to indulge anybody who likes a flutter on this type of bet.
And of course, if you aren't a member of any of the Sky family of betting sites, you can join up today to take advantage of a Sky no deposit bonus offer.
Choice of non-sports betting markets on Bet365
The first thing to note about Bet365 Sports is that their biggest non-sports betting option is easily found in the links to the different Bet365 sites at the top of the page, under the Financials tab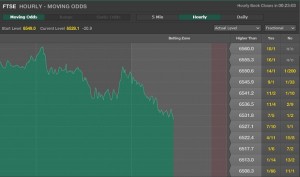 (if you want to learn more about this market, be sure to read our beginner's guide to Bet365 Financials).
Here you can bet on a two different types of markets. The performance of one of four stock markets (SENSEX, DAX, FTSE and WALL STREET) or how the exchange rate between two currency will differ over a set period of time (such as how the Pound performs against the Dollar).
Under the financials section you can place a number of bets on how the market will perform over a stated period of time; five minutes, one hour or over the course of a day. The odds displayed show you the likelihood of where the market will finish higher than, with larger differences being higher odds bets and smaller differences lower odds bet.
The great thing about this type of financial betting is that you don't actually need any knowledge of stock market prices or currency exchange rates to bet on them. Simply click on the odds of a bet you like and place the bet and if the market finishes higher or lower than the level you picked, depending on your bet, then you will win.
The remaining non-sports betting markets on Bet365 Sports are found under the Specials table in the A-Z list of sports down the left hand side of the home page. This section is split into geographic areas, so you can find the bets available in the UK, Australia, North America and other parts of the globe with ease.
The bets available in each geographic area pertain to what is happening in that part of the world. For the UK for example, there are usually a number of politics based bets you can place (similar to the markets available on the SkyBet website). There are also usually bets available on television shows as well as some of the top awards (such as the Man Booker Prize).
Again, what markets are available in each of the sections and indeed each of the geographic sections shown in the Specials tab, will change over time depending on what bets are available.
Non-sports betting is something of a niche market but there is enough on both Bet365 Sports and SkyBet for the punter who enjoys this form of betting, to find a market to bet on across a wide range of different markets. Those markets can and do change over time, but throughout the year there are normally enough non-sports betting markets available to keep this type of punter happy.
And just as with Sky, you can use our Bet365 Sports bonus code in order to secure the best possible welcome deal if you are new to the site.