If you are a regular reader at Bonus Referrer Code, then you'll know that we love the long-term promotions that are a feature of the Bet365 Sports site. In the past we've looked at some of the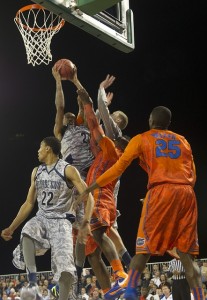 bonuses for football (such as the Euro Soccer Bonus) as well as those for horseracing and we feel that both of these sports are particularly well provisioned on the Bet365 site.
Of course, football and horseracing are the two sports which generally create the most traffic for a sports betting site, so popular are they with the typical punter. This is especially the case in the UK and Ireland but is also true for many other parts of the world.
However, since the sports betting industry first turned digital, there has been a growing trend for punters to embrace betting on a wider range of sports. Even those who may only have previously bet on football matches or the horses are now being tempted into flutters on other sports.
So the question has to be, if you bet with Bet365 on a range of other sports, do you have the same range of offers and promotions available as you get on football or horseracing?
In this article, we'll attempt to answer that by taking a look at a range of sports betting promotions available all year round with Bet365, for a range of different sports.
Let's begin by taking a look at the different accumulator bonuses available across a range of different sports.
If you'd like to join Bet365 now to take advantage of these offers, you can take advantage of the Bet365 new player offer when you create a new account.
Bet365 Accumulator Bonus deals
As soccer fans will know, one of the most popular promotions on Bet365 Sport is their Euro Soccer Bonus promotion, which pays out a bonus (calculated as a percentage of your winnings) on any successful treble or higher accumulator bet on matches in the Premier League, Serie A, Bundesliga, La Liga or Champions League (league stage onwards).
However, what you may be less aware of is that there are several other acca bonus promotions available across a wide range of Sports at Bet365 all of which are based on a similar structure.
A trio of 50% Accumulator Bonuses
If you are a fan of Tennis, US Sports or European Basketball, then there's some great news for you as if you decide to place an accumulator bet on these sports, using certain selections from the markets available, then your bet could qualify for a fantastic bonus.
The different markets you can bet on for each offer depend on the sport and at Bet365, the same bonus deal is available across the three sports listed above on the following markets:
Tennis
Any Singles or Doubles match in an ATP, WTA or Challenger Tour event. Any Grand Slam match, plus matches in Davis Cup, Federation Cup and Hopman Cup events.
Betting Markets included in the Tennis Accumulator Bonus are Set Betting, First Set Winner or To Win Match markets only.
US and Canadian Sports
The US Parlay Bonus includes any NFL, CFL or NCAAF American Football Game, NBA and NCAAB Basketball games, Major League Baseball and National Hockey League games.
You can place bets on these sports on the following two-way markets – Spread/Run, Line/Puck Line, Game Totals, 1st Half Points Spread, 2nd Half Points Spread, 1st Half Totals, 2nd Half Totals and Money Line bets.
European Basketball
The Euro Basketball bonus includes any Euroleague, Eurocup, Italian Lega 1, Spanish Liga ACB or German Bundesliga games with bets made on the 2 Way Game Point Spread and 2-Way Game Total markets.
What's the bonus available?
The bonus works by adding selections to your bet slip based on the markets for each sport listed above. The more selections you add to your acca bet, the higher the bonus you receive will be. The bonus thresholds for the three deals listed above are the same and are as follows:
Double – 5% bonus
Treble – 7.5% bonus
4-fold – 10% bonus
5-fold – 15% bonus
6-fold – 20% bonus
7-fold – 25% bonus
8-fold – 30% bonus
9-fold – 35% bonus
10-fold – 40% bonus
11-fold – 45% bonus
12-fold or above – 50% bonus
The bonus is calculated as a percentage of your winnings, so if for example you placed an 7-fold acca bet on the European Basketball markets outlined above and your bet was successful and you won £500, you would receive a 25% bonus on top of your winnings (£125) meaning that you would actually receive back £625, plus your stake.
Aussie Footy Multi Bet Bonus
The trio of offers above are not the only other acca bonus deals available on Bet365 Sport. You can take advantage of the Aussie Footy Multi Bet Bonus if you bet on any of Australia's major footy leagues.
Now, to clear this up, Aussie's call several games 'footy' and for the terms of this promotion that includes the Australian Football League (Australian Rules Football), the NRL (Rugby League) and Super Rugby (Rugby Union).
The acca bonus is applied to bets on the Handicap (2-Way), Totals (2-Way) and To Win (2-Way) markets on games in these competitions.
For a successful bet on this bonus, you get paid out at slightly different levels to the other acca bonus deals listed above and these bets the bonus only starts paying out with a Treble (rather than a double).
Treble – 10% bonus
4-fold – 15% bonus
5-fold – 20% bonus
6-fold – 25% bonus
7-fold – 30% bonus
8-fold – 35% bonus
9-fold – 40% bonus
10-fold – 45% bonus
11-fold – 50% bonus
12-fold – 55% bonus
13-fold – 60% bonus
14-fold or more – 65% bonus
So, in this example, a successful 7-fold acca bet would pay you out at 30% of your winnings, so if you placed a 7-fold on the sports listed in this promotion and won £500, you'd receive a 30% bonus of £150, for a total return of £650.
Rugby Extra Time Extra Chance promotion
Another promotion, though this time not linked to accumulator bets is the Extra Time Extra Chance promotion for Rugby Union and Rugby League games. Place a bet on any Rugby League or Union game and if the match goes into extra time and your bet has not yet been settled as a winner, your bet will remain active during extra time and be settled upon the final result.
This means that instead of your bet automatically losing once 90 minutes is completed, you will have extra time and an extra chance to land your bet successfully.
This offer is available on all pre-match bets made on all forms of Rugby.
Greyhound promotions
Finally, the other sport you can get a great promotion on all year round at Bet365 Sport is greyhound racing. Not only do all Bet365 Greyhound races come with a Best Odds Guaranteed deal,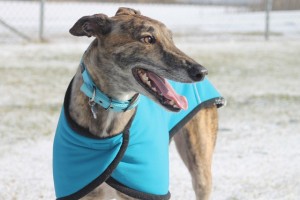 meaning that regardless of the price you backed your dog at, or the starting price, you will always be paid out at the higher price, but there is also a fantastic Sky Dogs 2/1 offer available.
Simply place a bet on any greyhound race shown live on Sky Sports and if your selection wins the race at odds of 2/1 or better, Bet365 will give you a free bet to the same value as your original wager up to a maximum free bet value of £50.
Whatsmore, if you keep picking winners in live greyhounds races on Sky Sports at odds of 2/1, Bet365 will keep giving you free bets.
As you can see, there are extensive promotions available across a wide range of sports on Bet365, meaning that if you want to diversify your betting from soccer or horseracing, there is likely to be a promotion available to give you a little added bonus if you land a successful bet.