The third in our series of popular bets you can place at Bet365 Sports sees us move onto one of the most popular multiple selection full cover bets featuring five selections. This is the Canadian,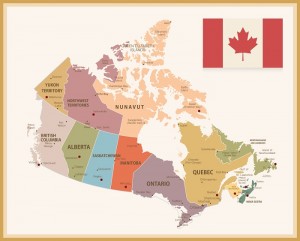 sometimes known as the Super-Yankee Bet. This is the next bet in the sequence of Full Cover bets following on from the Trixie and Yankee bets.
What is a Canadian Bet and why is it sometimes called a Super Yankee bet?
A Canadian bet is a bet that covers all possible multiple combinations from the five selections you make.
Let's assume a punter makes a Canadian Bet using selections A, B, C, D and E.
The full list of bets covered by the Canadian Bet is as follows:
Ten Double Bets (two selections)
Ten Treble Bets (three selections)
Five Fourfold accumulator bets
One fivefold accumulator bet
As you can see that means there is a total of 26 bets to be covered in a Canadian bet, meaning your total stake will be 26 times what your unit stake is.
Some people and sites refer to Canadian bets as Super Yankees, but both terms refer to the exact same bet. The term Super Yankee is used simply because it contains one additional selection when compared to the four-selection Yankee bet.
How is my Canadian Bet payout calculated
The easiest way to explain how payouts are calculated for a Super Yankee or Canadian bet is to show you via an example.
In this example, Mary has placed a Canadian bet with a unit stake of £1 (total bet price of £26) on the following five selections:
The Bassoonist to win the 2.15 at Kempton at odds of 5/1
Minstrel Boy to win the 2.35 at Plumpton at odds of Even Money
Faugheen to win the 3.10 at Fairyhouse at odds of 2/1
Balletic Swan Dive to win the 4.00 at Kempton at odds of 12/1
Tryptych Vest to win the 4.35 at Kempton at odds of 11/2
Scenario 1 – Only one or fewer of Mary's selections win
If only one of Mary's selection wins, or none do, then the bet is lost and Mary would not receive any return from her bet.
Scenario 2 – Two out of Mary's five selections win
The good news for Mary is that a Canadian bet offers a return if just two out of her five selections win. However she would only win one out of the 26 bets made (the double on the two selections she has made).
How much this would generate in a return is dependent entirely on the odds of the two winning selections. If they are both long odds selections then a profit is possible even from just one of the 26 lines winning, however if they are shorter odds, then a profit is unlikely as the return will not cover the cost of the bet.
In the case of Mary's bet above, the best-case scenario would be for Balletic Swan Dive and Tryptych Vest to both win at 12/1 and 11/2 respectively. For a £1 stake that would generate a total return of £84.50 (for a profit of £58.50 on the bet).
However, if Minstrel Boy and Faugheen were to win at odds of even money and 2/1 apiece, then Mary's return from that bet would be just £6, and she'd make a total loss of £20 on the bet.
Scenario 3 – Three out of Mary's five selections win
If three of Mary's selections land, then things get a little more exciting. Three winners in a Canadian bet means that three out of the 26 bets made come in. The two double bets consisting of the three winners, plus the single treble bet that backed all three winners.
Again, a best-case scenario for Mary would be for The Bassoonist to win, along with Balletic Swan Dive and Tryptych Vest.  With the odds of these selections being 5/1, 12/1 and 11/2 respectively, her £1 stake would generate a total return of £708.50, for a total profit of £682.50.
However, if The Bassonist was to win alongside Faugheen and Minstrel Boy, their odds would generate a total return of £72, which is a profit of £46.
Scenario 4 – Four out of Mary's five selections win
If four of Mary's five selections land then she is almost guaranteed a very nice profit on the bet, though again how much is dependent upon the selections made. When four selections win then eleven bets out of the 26 made win. Six Doubles, Four trebles and one four-fold bet.
In a best-case scenario for Mary, this would mean all horses bar Minstrel Boy winning, which would generate her a total return of £2910.50, for a total profit of £2884.50.
The worst-case scenario sees all horses bar Balletic Swan Dive, the 12/1 long shot, winning. With this bet, Mary would generate a more modest profit of £585.50 for a total return of £611.50.
Scenario 5 – All of Mary's five selections win
Obviously, if all Mary's selections come in then she will be a very happy lady indeed as all 26 of the individual bets made as part of the Canadian bet, will come in.
For this eventuality, Mary's £26 stake would return her a huge £8,788.50 in returns, £8762.50 in profit.
Are there any similar bets to Canadian Bets?
Yes there are a couple of other five-selection bets that you can place that are similar to a Canadian bet, the first of which is of course a simple five-fold accumulator bet.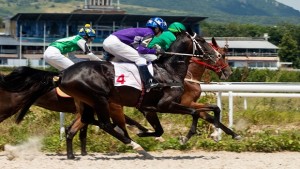 This is a single line bet where all selections must win in order for you to win the bet. The plus side is that it only costs a single Unit Stake (A £1 accumulator bet costs £1) but the negative side is if just one leg of your bet lets you down, you lose.
In the example above, if Mary had placed a £1 accumulator on her five selections, she'd have spent £1 on the bet and would have won £3042 had all the selections come in.
A different option for John is a Lucky 31 bet, named after the number of lines that the bet encompasses.
A Lucky 31 bet covers all the same bets outlined above for the Canadian bet, but also covers each selection as a single bet. 26 Multiples, plus 5 single selections is therefore 31 bets. These bets break down as:
10 Doubles
10 Trebles
5 Fourfolds
1 Fivefold
5 Single Bets
Of course, this means that there are extra lines to cover with a Lucky 31 Bet, meaning a £1 Lucky 31 bet would cost £31. However, it would mean that if just one of your  five selections won you would receive a payout. However whether that is enough to return you to profit after the cost of the bet would depend on the odds of the selection.
Each Way Canadian
If you elect to place a Canadian or Super Yankee bet then you do have the option to back the Each Way option, rather than just the Win Only option. Of course, this option is only available when there is a viable each way option on offer for the markets you have bet on.
Remember, Each Way bets are not always available on some markets, particularly football betting, so this option may not be available for all Canadian bets.
If you do select an Each Way option then the price of your bet will double as you are now covering not just each selection winning, but also each selection placing. This means that instead of placing 26 bets, you are placing 52. So a £1 Canadian placed Each Way would cost you £52.
The obvious benefit here is that if your selections finish in the places, rather than win, then you receive a payout on the each way part of the bet. However, you still need two or more selections from those you made initially to come in for you in order to secure a payout.
A Canadian bet, either to win or each way, is a simple way to turn a five-fold accumulator into something a little more forgiving if not all your selections come in. However, you will usually need the majority of your selections to come in (depending on the odds) in order to secure a profit.