Punters have never had more control over their bets than they have nowadays. Not only do they have a huge number of online betting sites to choose from, each with a wide range of sports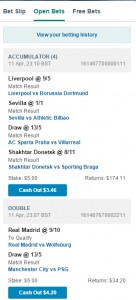 to bet on, but there is also a vast number of individual bets which you can place on these sporting events.
However beyond that, there are now a number of other features you can use when sports betting to control the destiny of your bets and perhaps none has been more innovative or exciting than the advent of Cash Out and this option is now available for all customers of the new BetStars site to use.
What is Cash Out?
Cash Out is the feature that allows a punter to place a bet on a sporting market and then, before the result of the bet is known in full, allows the punter to close the bet at any time, for the stated cash out amount offered by the sports betting site.
You can receive a Cash Out offer on most types of bet, but they are most often used on bets pertaining to football betting markets, especially football accumulator types of bets.
The betting site uses specialist software that is able to calculate the subtle changes in price of the Cash Out offer depending on what has happened in the punters selections. In general, the more a punter has selected the correct result and the closer to the final result the sporting event in question is, then the higher the Cash Out offer is likely to be.
This specialist software will constantly update the Cash Out offer, which means that when a punter clicks on the option to cash out, they will need to make their decision rapidly to receive the money offered by the company.
Once a bet is cashed out, then it ends at that point. If the punters selection(s) then goes on to win, then they still only receive their Cash Out amount.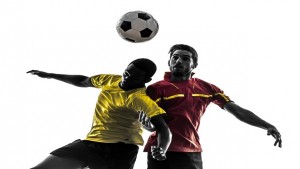 If a punter declines to cash out their bet, then they will either receive the money owed to them if their bet is successful, or their bet will lose and they will lose their stake.
Cash Out is not available on all bets, but it is available on the majority of bets with PokerStars.
Cash Out with BetStars – the positives
Cash Out is not available on all bets, but is available across a wide majority of the most popular bets. This means that most of the bets most customers will make will be available to be cashed out should they wish to do so.
When placing a Cash Out bet and when the sporting events you have bet on are in progress, the speed at which the odds update to reflect events in the game is rapid, so you can always be sure that the Cash Out offer you see, is up to date.
A Cash Out bet gives the punter far more control over their bet, allowing them to perhaps guarantee themselves at least some return, even if it looks likely that their bet will lose. This way they can reduce their losses from bets that look doomed from the start.  In short, when used wisely, it can be a way to at least guarantee a return from a bet that eventually would have lost you your stake money.
Cash Out with BetStars – the negatives
In general, if you elect to take a Cash Out option when one or more of your selections doesn't look likely to win, then the amount offered will generally be relatively small in comparison to what you could have won. In some cases, the cash out offered may not cover your original stake.
Electing to cash out a bet too soon can be costly. This is especially the case in sporting events where there can be twists and turns (such as a football match) where one incident can lead to the outcome of the match changing completely. Cashing out too soon when your bets win can cost you a significant amount of money.
The key to cashing out successfully is knowing the right moment to cash out to ensure that you get the maximum return, but also understanding that your bet otherwise is likely to lose. That is a difficult skill to master.
Conclusion
The Cash Out feature on BetStars is a welcome addition to the site and offers greater flexibility in betting than ever before, however it is a feature that needs to be used judiciously and wisely to ensure that it offers you value when your bet looks likely to lose, rather than a feature costing you money by cashing out too early, or when your bet looks likely to win.