Do you remember the former days of betting when you placed a bet on an accumulator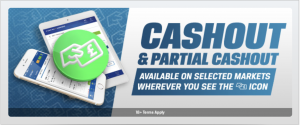 or other type of multiple selection bet and then you had to sit and watch the results come in one-by-one to see if you had managed to land a winner?
One of the worst aspects of accumulator punting is when you have placed an accumulator on several events that occur at different times and you see one result after the other come in, until you are left with just one result that on reflection, wasn't perhaps the most astute addition to your bet slip.
Or how about the instance where you are sitting on an accumulator with most or all of your selections currently winning with just a few minutes to go, when one of the teams you have backed see a key player sent off and you just know that they are going to concede an equaliser in the time remaining to blow apart your chances of a win.
Then there's that awful gut-wrenching feeling when you have placed an accumulator bet and you hear the news that during the second half of the game, one of the key men for your team has gone down injured, so your chances of that match finishing the way you wanted takes a massive and potentially fatal blow.
All these are circumstances that every week across the land, sees UK punters gritting their teeth and baring it as another accumulator goes down the pan and the bookies collect our losing stakes. For many years, punters had no chance to redeem themselves when situations like this occurred and they just had to grin and bear it.
But now thanks to the power of Coral's Cashout and Partial Cashout features, you no longer need to accept these situations and can act decisively to perhaps save part of your stake, perhaps all of your stake, or even guarantee yourself a profit in some cases.
Of course, you do need to be a customer with Coral to access these features and there's news here of a fantastic Coral no deposit bonus offer you can sign up with from your mobile, which will get you a Coral account allowing you access to all the Coral family of sites, including sports betting and the Cashout/Partial Cashout features.
What are Coral's Cashout and Partial Cashout features?
As the name suggests, Coral's Cashout and Partial Cashout features are a means by which a punter can place a wager on a qualifying bet (a football accumulator, or indeed an accumulator of any kind is the easiest example to use) and while the bet is in progress (ie from the moment you place the bet, until the moment that the bet is decided one way or the other), Coral can offer you a figure called a Settlement Amount.
This Settlement Amount is an amount of money based on your total bet and the current standing of your selections on your accumulator. In most cases, the Settlement Amount will likely be a smaller amount than your initial wager. However, under certain circumstances, the Settlement Amount offered to you may be greater than your total bet (such as if all your selections are winning, or seveal have won and you are waiting on just one result to confirm your win).
How much the Settlement Amount will be depends on a number of factors including:
The amount you wagered on the bet
The odds of the bet you placed and how much you stand to win
How many of your selections are winning/losing
If your selections are in still in progress, how many of them are winning/losing or could conceivably win or lose.
A complex mathematical process is used to decide how much will be offered as the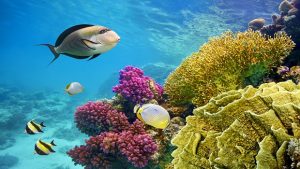 Settlement Amount and if your bet qualifies for a Cashout (and not all bets do), then you can accept the offered settlement amount at any time. You will receive that amount in your account and the bet will close and that is the end of the transaction.
Partial Cashouts work in a very similar way but with these bets punters have a bit more flexibility. In essence, these bets work in exactly the same way initially with qualifying bets being offered a Settlement Amount based on the same criteria as we've outlined for a full cashout above.
However, with a Partial Cashout, you can elect to cash out a percentage of the bet and leave the remaining percentage of the bet running.
For example, if you placed a £10 bet on a fourfold accumulator and you are offered a Settlement figure of £12 for the bet. You can elect to cash out half this amount (£6) and you can then keep the remaining £6 running on your bet. If your bet wins, then your bet is paid out with the £6 running on the bet, rather than the £10 initial stake you placed.
However, it is important to note that Settlement Amounts tend to be smaller than the original stake made as the bet is not yet complete and there is still every chance your bet may lose, hence the bookmaker is generally in a strong position. They will tend to only offer you a Settlement Amount greater than your initial bet if you are in a strong position to win the bet (in which case, you should ask yourself whether you want to cash out, or not as you stand to win more if you let the bet run to its conclusion).
Some punters will at this point hedge their bets if they are offered a profitable option for Cashout bets and cash out their full stake, ensuring they break even, while the remaining stake is kept on the bet and will represent a profit if it wins, but the customer will not then make a loss on the bet. However, if their bet wins, then they will have lost out on a much bigger win by cashing out an amount equal to their original stake.
Is there a strategy to using Cashout features sensibly?
Cashout bets do polarise some punters in that many feel that they are a waste of money and that if you back a bet, you should let it run to completion as you stand to win far more than you do by cashing out. Similarly, if you cash out from a strong position and take a small profit, you are risking losing a much larger profit by doing so.
However, a sensible method to approach cashout bets with Coral is to use them only when your original bet looks likely to fail. In these circumstances, you won't get your original stake back but you can claim something back. If your bet looks a certain loser, cash out everything you can as soon as you can, but if it is in the balance, but you think that the likelihood is you will lose, you can cash out some of your Settlement Amount and keep the remaining going on a Partial Cashout.
Any bets you make with Coral that are eligible for Cashouts will be displayed in your account section together with the Settlement Amount as it stands. This will change over time as your bets progress, so being online when the bets are being finalised is always a sensible approach when you are using the Cashout feature.