If somebody said to you "Happy Days" then you may well think that they were referring to the famous 1950's themed TV show, starring Henry Winkler as the Fonz and Ron Howard, best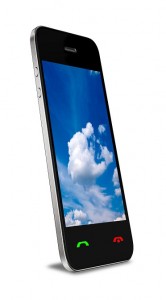 known nowadays as a film director, as Ritchie Cunningham.
However on Sky Poker, Happy Days means something entirely different, but no less rewarding. Let's take a closer look at this long-standing promotion on the site which is run on average around once a month over the first full weekend in the month.
What is the Happy Days promotion on Sky Poker?
The Sky Poker Happy Days promotion usually takes place over the first full weekend in any given month starting on the Friday and going through until the Monday, starting and finishing at midday on each of the days.
The promotion is essentially a way to reward Sky Poker players by offering them the chance to earn Sky Poker Points at double the rate that they usually would when playing certain types of Sky Poker games (usually, this is any of the Sit & Go games available on Sky Poker but other games could be used for the promotion).
Of course, earning Poker Points at double the rate boosts your earning potential over the weekend and thus gives you a greater chance of earning a reward on the Sky Poker Rewards scheme. This is the case both as a weekly reward winner and also, if you are a far more frequent player on Sky Poker, as part of the monthly cash back bonus rewards.
All you need to do to earn your poker points with Sky at the increased rate is to play in the featured type of game (Sit & Go in most cases) from midday (12pm) on the Friday of the qualifying week, through until 11.59am on the Monday following the weekend, all times UK Time.
In order to qualify for the promotion, the poker game you are playing in must start within that time period. So for example, if you start a game of Sit & Go Hold'em at 11.57 on Friday that finishes at 12:06pm, then you would not receive double points for this.
However, if you registered for an event at 11.57 and it did not start until 12:01pm on the Friday, then you would earn twice the number of points for this. Similarly, if your chosen game finishes after 11:59am on the Monday but started before this time, then you would receive the double points bonus for your play in that game.
Are there any restrictions for the Happy Days promotion on Sky Poker?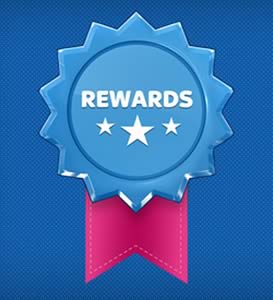 No there are no restrictions for this promotion, it is available on any dates advertised by Sky Poker (usually the first full weekend in a month). Simply play the stated types of games on Sky Poker in between the dates and your points balance will increase at twice the usual rate.
You can check on your points balance with Sky Poker throughout the promotional period to see how much you have earned. Points you earn from a single Sit & Go game will be added to your Sky Poker Points balance immediately after the completion of the game.
There are no restrictions on the means by which you can play either. You can earn points playing via a desktop PC, or via any of the mobile devices compatible with Sky Poker.
There is no need to opt in to this promotion, though if course, to enjoy the full benefits of the offer you will need to be fully active in the Sky Poker Rewards program.
What rate do I earn my Sky Poker Points at when playing games?
Assuming that the offer is for Sit & Go games (which most Happy Days offers tend to be), then the rate at which you earn Sky Poker Points depends on the registration fee you pay alongside your tournament entry fee.
For every £1 you pay in registration fees to Sky Poker, then you usually earn 10 Sky Poker Points.
For example, if you entered a £10 & £1 Double Your Money Sit & Go game, then your £10 is your contribution to the prize pool, the £1 is your registration fee. This means you would ordinarily earn 10 Sky Poker  Points for entering this competition.
However, during Happy Days promotional weekend, your £1 registration fee into the £10 Double Your Money tournament outlined above, would earn you 20 Sky Poker Points.
When you consider that with Sky Poker's Weekly Rewards scheme, you can start earning benefits at just 50 Sky Poker Points, you can see that even just a couple of games over a Happy Days promotional weekend, can radically boost your points balance and lead to you earning a potentially greater reward.
How do I find out the dates of any forthcoming Happy Days promotions?
Sky Poker run a high number of promotions and to be honest, they do tend to feature other promotions a little more predominantly in their literature and advertising, so it is easy to miss out on a Happy Days promotion.
To avoid this, always check the Happy Days promotional page on the Sky Poker site. This not only lists the dates of any forthcoming Happy Days promotional weekends, but will also tell you what games you need to play to activate the points boost bonus and the exact date and times of when the promotion will be run.
Is it worth me participating in the next Happy Days promotion?
If you are a lower or micro stakes player, who usually does not bother with any Sky Poker Points rewards, then you may wonder if this promotion is worthwhile for you.
That's a fair point as under the old scheme, it was hard for smaller and micro stakes players in particular to earn enough points to guarantee themselves any form of reward.
However the new Sky Poker Weekly Rewards scheme has been revamped and now offers benefits to customers that earn just 50 Points in a week. That will gain you entry into five £1k Freeroll Events every Monday through to Friday the following week.
On a bonus weekend, that means you only need to pay the equivalent of £2.50 in registration fees in order to guarantee yourself that bonus next weekend.
How is that? Well your £2.50 registration fees would usually earn you 25 Sky Poker Points, but of course, on a Happy Days weekend, your bonus points are doubled, thus you would earn 50 Sky Poker Points and thereby qualify for the first Weekly Reward.
In essence, load up Sky Poker Sit & Go games and play in two £10 Double Your Money and one £5 Double Your Money game (or equivalents) and you will earn enough Sky Poker Points to earn the first level of your Sky Poker Weekly Rewards.
All you need to remember is the start times and dates of the promotion each month, so check back onto the Happy Days promotional page on Sky Poker for the latest information and you can get great value every month with this long-standing offer from Sky.