Without doubt one of the most innovative and exciting developments in the online gambling industry has been the increasing popularity of In Play betting.
The chance to place a bet while a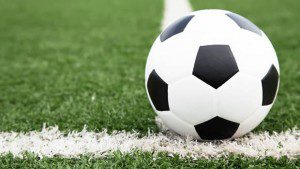 sporting event is in progress has really caught the imagination of a new generation of sports betting enthusiasts, who now see In Play betting as a fundamental aspect of any top online bookmaking site.
With that in mind, let us take a closer look at how good the In Play betting service with Coral. How many different sports are generally available to bet on In Play? Does the site offer live streaming or any other features that enhance the In Play betting experience? How easy is it to place a bet In Play, either via a website or a mobile?
In this comprehensive review, we'll take a look at all the key aspects of Coral's In Play service to give you the answers you need to decide whether this is a company you'd like to bet In Play with.
For more information on what Coral has to offer – on the casino and poker side in addition to sports – venture over to our Coral review page. There you can also get a Coral Sports bonus code if you are new to the site.
Coral Betting In Play Service Key Features
Markets
Certainly one of the most impressive things when you log into the In Play service witgh Coral is the sheer number of different sporting markets that are available at any one time. There are quick links at the top of the page to the most popular In Play markets, Football, Tennis and Horse Racing, which is a great way to navigate straight to these markets if that is what you are interested in.
Clicking on the List View tab brings up a list of all the different sports events running across the globe which you can bet In Play on with Coral. Clicking on the event then brings up a sub-menu that lists all the available markets available to bet on In Play.  You can see just how many betting markets are available In Play by checking out the number listed under the "More" column on the right hand side of the screen.
While football, tennis and horse racing are the most popular In Play betting sports, you can bet with Coral on a much wider number of sports including Greyhound racing, Basketball, Cricket, Cycling, Rugby (League and Union), Australian Rules Football, Darts and even fishing.
Of course, which events are available at any one time depends on when an event is scheduled to take place, but Coral make it easy for you to schedule your in play betting with an excellent Calendar feature (which we'll look at in more detail later).
What is certainly true is that given the wide range of events available across a variety of sports and then add to this the number of In Play markets available for any given event, the fact of the matter is Coral offer an outstanding In Play service in terms of the choice of markets and sports for the customer. This excellent service is available for both website users and those who like to bet via mobile.
Live Streaming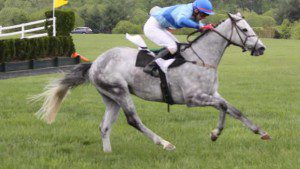 Coral do offer a live streaming service to customers which features Football matches, Tennis, Rugby, Snooker and Basketball. Each year the site brings its users 5,000 sporting events streamed free via the Coral website.
However, one important thing to note here for mobile users is that unlike some of its competitors, the Live Streaming service is only available for those who are accessing the site via a PC using the website. At present, there is no live streaming available for mobile devices.
The only stipulation regarding live streaming services is that Coral ask you to have a positive balance on your account. If you are in credit with the company, then you can watch any of the sporting events that the site streams live.
To access the main Live Streaming menu you need to click on the Sports tab, not the Bet In Play tab. However, you can access live streams from the In Play section when they are available by clicking on the Live Stream box underneath the Betslip.
In Play Calendar
If you like to plan when to log on for specific sporting events, then Coral make this relatively easy for you thanks to their continually updated In Play Calendar.
This is an extremely useful tool that allows you to filter out different sports and check when sporting events will take place, whether they will be shown on TV or streamed live over the Coral website. You can view hourly and daily schedules which makes planning in the shorter and longer term very easy.
Furthermore, the events listed, if they are currently in play, will also contain the latest information about the event as well as links to make bets In Play if you wish to do so.
This is an excellent feature and one that makes betting In Play with Coral both easy to enjoy at the present moment as well as being easy to plan in advance when you need to be online to bet In Play on other sporting events that interest you.
Multi View
Another exceptional feature Coral offer is the ability to view multiple sporting events In Play at once, thanks to the Multi View option.
You can drag sporting events taking place at the present moment into one of several available boxes and this will bring up a list of markets, which you can scroll through and place bets on.
This feature is ideal for the punter who likes to have several bets on the go at once across a wide range of markets. With the Multi View option, you can keep tabs on all these events on one screen without having to click out and reload up the markets of another sporting event time and time again.
While those who only place relatively few In Play bets won't find much use for this feature, those that use In Play betting extensively across several markets at once, will find Multi View one of the very best features of betting In Play with Coral Poker.
How easy is it to place an In Play bet with Coral?
Placing a bet in play with Coral is very easy. Once you have scrolled through the markets to find your bet simply click on the odds and it will add this selection to your bet slip. If you delay and the market changes and the odds adjust, you will be given chance to keep the selection on your slip, or remove it.
Once added to your slip, you complete the bet as you would ordinarily by adding your stake and then clicking the Place Bet button to place the bet.
Our overall view of betting in play with Coral
Coral has everything that you would need to enjoy betting In Play long term on the site. There are a wide range of sports available and plentiful betting markets on each sport. There are even some sports available that you may struggle to find on other sites.
If there's one slightly disappointing issue, it is the lack of live streaming for mobile devices, but other than that, Coral offers an extensive service for In Play betting and some excellent features, such as the Calendar and Multi View which really enhances the experience for In Play betting fans.