It is fair to say that if there is one feature of a betting site that has come to prominence over the past few years more so than any other, it is the opportunity to bet in play.
Companies like Bet365 have spent a huge amount of money advertising their Bet365 In Play service to customers and they are certainly not the only site to be heavily pushing their live betting offering to its clientele.
Of course, most people are well aware that In Play betting is when you place a bet on a sporting event, such as a football match, cricket game, golf tournament or indeed any other form of event, while the event is in progress.
There are hundreds of different in play bets that can be made and due to the ever-changing nature of sporting events, the odds on these bets can also change rapidly during the game too.
How to bet In Play?
A good example of this is, for example, if you are looking to place a bet on the next team to scorer in a football match. Let's assume that the odds for this are roughly even money given that its an even contest. However now let's say that in the game, Team 1 are awarded a penalty and as a result of this, Team 2's goalkeeper is sent off, forcing the manager of Team 2 to replace an attacking player with a reserve goalkeeper.
When this happens, the odds on which team will score next will be drastically altered (if not suspended in some cases) as the chances of Team 1 scoring next are now massively increased as they (a) have a penalty and (b) will play against ten men for the rest of the game.
Of course, the key to success in this market would have been to place your bet on Team 1 scoring next before the penalty had been awarded. This requires both luck and good judgement.
Essentially, that encapsulates how in play betting operates, except for noting that in this example we have just used one market from one particular sporting event. For many sporting events, such as football matches, there are often a huge number of in play betting markets you can select from in order to place a bet.
So now the question must be, if I want to have a dabble in In Play betting, where should I go to bet?
Where to bet In Play?
When it comes to In Play betting there are plenty of bookmakers that offer the service, but the services offered are very different from bookmaker to bookmaker. As such, I'm going to look at this from the perspective of someone new to In Play betting who wants to bet on the most popular sporting events and hopefully pick up a bargain bet or two as well as a more experienced punter seeking a huge variety of markets to bet on every day.
If you are just seeking a quick dabble in the In Play betting markets, then a great place to start is SkyBet (click here for the latest Sky no deposit bonus information on how to join).
There are several reasons for this, firstly, SkyBet's service is easily accessible, located as it is bang in the middle of the homepage when you log on to the site. The most popular sports are available for In Play betting, most notably football and tennis but there are plenty of other sports also showcased across the weeks and months on the site.
Betting with SkyBet is also very easy, just click on the odds of the in play bet you wish you make (as you would when placing any other bet on the site, then simply enter your stake on the Betslip and click the button to place the bet.
For punters who just want a basic, simple to use and follow service that they can access while watching sport on the TV, Skybet is a fine choice, but there are a growing number of punters who require slightly more from an in play service than simply a solid rendering of the basics.
If you would count yourself as a more experienced in play betting enthusiast then without doubt you need to visit Bet365 Sports. Click to get the latest Bet365 bonus code information to help you sign up if you are not yet a member.
Once signed in Bet365 offers an excellent In Play service for customers. Not only does the site tend to offer considerably more sports via In Play betting, the site also tends to offer more bets for each market compared to Sky which means that there is more choice of bets for the In Play betting expert.
That's not all however as unlike SkyBet, Bet365 Sport also offers an outstanding Live Streaming service which works both with desktop and mobile platforms, which will stream live sports matches to your device across a wide range of sports, with thousands of individual sports events streamed each month, many of which cannot be found live on television.
By combining live streaming with in play betting, you have a platform on which you can watch events unfold at your PC or on your mobile and then bet on the outcome. It is the ideal set up for the more experienced In Play bettor.
Between them, SkyBet and Bet365 Sports offer excellent In Play betting options, though perhaps aimed at slightly different types of punter. Whatever service you opt to join, or even if you join both, you won't be disappointed with the In Play betting options available to you.
What to bet on when In Play betting
The good news for punters new to In Play betting is that there are a huge number of sports you can bet on, indeed you are only really limited by the sporting events taking place at the time you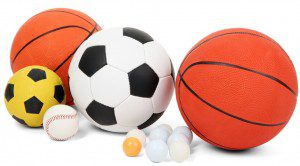 want to bet.
SkyBet for example is a solid choice when it comes to sports that have strong ties with the platform, which means that it is an excellent choice for in play betting on the likes of football, tennis, cricket, golf, darts and Formula 1 motorsport in particular.
Bet365 Sport also offers excellent betting on these markets, as well as in play betting on a wider range of sports, including some of the less popular betting sports such as Basketball, Netball and Volleyball.
In truth, your choice of what to bet on while betting in play is only governed by what sporting events are taking place when you want to bet. The weekend and early evening tends to offer a good choice of sports events, while there are regular bets on some sports, notably tennis and cricket throughout the day.
Why to bet In Play?
Now we know how to bet In play, where to bet and what sports to bet on, the only question remaining is why would you want to bet on In Play markets?
In truth the answer lies in the simple appeal of placing a bet and putting your luck and knowledge of the sport to the test against a bookmaker. That certainly still applies in In Play betting, but the added excitement of the immediacy of your bet, in an ever-changing market, does give betting this way a whole new dynamic.
The fluctuations in market due to game events mean that players can see action unfold and make an educated guess as to what could happen in the game in the future and then back that judgement. It is an enticing prospect and one many punters use well to turn a profit.
At the end of the day, In Play betting is all about one thing, enjoyment. Punters enjoy the thrill of fast changing markets, in matches where events can take an unexpected twist and land that punter a hefty profit. That is the appeal of In Play betting and long may it continue.