If you have got the latest Bet 365 bonus code to hand and you are ready to take your first step into the realm of online poker with one of the world's leading online gambling providers, then you will no doubt want to make the most of the great deal you get when you sign up with Bet365.
But hold fire, did you know that with Bet365, in order to maximise all the potential benefits available to you across the full range of Bet365 sites, you need to go about things in a specific way and at the right time.
It is very easy to ruin your chances of future bonuses early into your time on Bet365 Poker or indeed any of the other Bet365 sites, so in order to help you maximise your Bet365 Poker offer and all future offers you can receive, we have put together this handy guide to maxing out the bonuses available to you at Bet365.
We're assuming you are joining Bet365 Poker initially simply because we think that offer is one of the very best new player poker offers you can find today. However, the process we outline below is the same regardless of which Bet365 site you elect to join first.
It is also the same process regardless of whether you play Bet365 via a desktop, or via the Bet365 Mobile Poker app.
So let's begin by taking a look at the different types of bonus you can get when you sign on the dotted line as a new player at Bet365 Poker.
What do I receive as a new player at Bet365 Poker?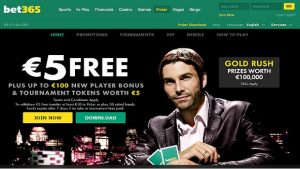 Once you have got your bonus code from the BRC Bet365 Poker review page, simply head on over to Bet365 Poker and register not forgetting to enter your code in the process. When you register your details you will then give yourself access to the first part of the Bet365 Poker New Player Bonus.
This initial bonus is €5 worth of tournament tokens credited to your account free of charge, no deposit required. With these tokens (2 x £2.20 and 2 x £3.30 in value) you can play a range of different Sit & Go and Multi Table Tournament games (including the popular Twister Poker) on the Bet365 Poker site using the casino's own money.
You can simply, play through these free tokens and walk away if you decide Bet365 Poker is not for you, but if like the vast majority of customers, you want to continue playing and decide to make a deposit, then you activate the second part of the New Player Bonus.
This is the 100% New Player Bonus paid on your first deposit of €10 or more (up to a maximum of €100 for a €100 deposit). This means that whatever you deposit between €10 and €100, Bet365 will offer you a deposit bonus of the same amount again.
This bonus is released in instalments as you earn Merit Points playing in real cash games. For every €1 you spend in tournament fees or cash game rakes, you earn 15 Merit Points. You receive €1 of your bonus for the first 50 Merit Points earned, €4 for the next 300 Merit Points and €5 for every additional 450 Merit Points earned.
You also have 60 days within which to earn the full bonus by earning enough merit points, which means that this bonus will last 60 days (unless you redeem the bonus in full beforehand). This is important to note as you will need to keep a track of the status of your bonuses in order to ensure you can redeem other New Player Offers with sister Bet365 sites at a later date.
How you do that, will be explained below.
If you fancy trying out other Bet365 sites alongside Bet365 Poker, read this first
So let's assume you've joined Bet365 Poker, activated your bonus and you are enjoying the varied games available on the Bet365 Poker site. You've already realised that joining Bet365 Poker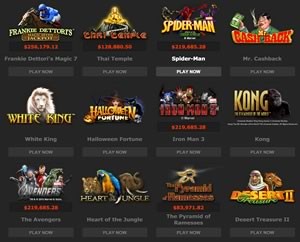 gives you access to all the sister sites part of the Bet365 network: Bet365 Sports, Bet365 Casino, Bet365 Games, Bet365 Vegas and Bet365 Bingo.
You then decide to place a bit of money in your Bet365 Sports account to place a bet while your Poker offer is ongoing. There's nothing wrong with that surely?
Well, in actual fact, if you want the benefit of another outstanding starter bonus, then you need to hang fire and avoid using any of the other Bet365 sites until your Poker bonus has been redeemed in full, or expired after the 60 day time period.
Why is this? Well, the reason for this is simply that Bet365 is one of the few companies that allows customers to redeem multiple starter bonuses across each of their sites. Other companies, like SkyBet, Paddy Power or indeed almost every other major bookmaker you can think of, will only allow customers to redeem one starter bonus from their range of sites.
However, in order to redeem another starter bonus with another Bet365 site, the rule is that you must not have previously used the site you are joining and that you must not have any active bonuses on your account.
Therefore, if you place a bet with Bet365 Sport while your Bet365 Poker bonus is still active, you cannot then claim the Bet365 Sport starter bonus at a later date as you will not be a first time customer when you can claim the bonus after your Bet365 Poker bonus expires or is redeemed.
As such, the key to realising all the offers on all the Bet365 sites is to wait until your bonus for a site has expired or has been redeemed in full before depositing on another site and claiming that Starter Bonus.
Best of all, you don't even have to deposit cash from a credit or debit card to redeem the offer. Bet365 will accept transfers from other Bet365 accounts as a trigger for New Player Bonuses, so you can use money you have won at Bet365 Poker, to trigger a bonus on Bet365 Sport or Bet365 Casino or similar, when the time is right.
How to maximise the benefits of my Bet365 Poker and all other Bet365 sites New Player Offers
Activate your New Player Bonus but ensure you redeem it or the bonus has expired before using a new Bet365 site for the first time.
When the bonus has expired or been redeeemed in full, you can activate another New Player Bonus at a different Bet365 site. You can transfer funds from an existing Bet365 account to save money.
Try to redeem your New Player Bonus in full to maximise the benefit to it and be aware of any wagering requirements.
Repeat the above to take advantage of all the New Player Bonuses available across all Bet365 sites.