Five Tips To Turn Bet365 Virtual Sports Into A Real Betting Success
[toc]In addition to being a fantastic betting site for wagering on top class sporting action,
Bet365 Sport
also offers the option to bet on a number of sporting events entirely of its own creation.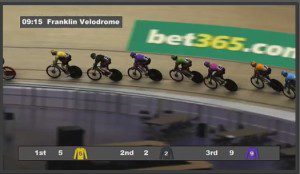 These are known collectively as Virtual Sports and you can find the Virtual Sports option available near the foot of the A-Z listing on the Bet365 Sport front page.
So are virtual sports all down to random chance, or can you influence your chances of success? Let's learn a little more about these next generation sports to find out.
What are Bet365's Virtual Sports?
Virtual Sports are a collection of computer-generated sporting events that are played 24 hours a day, 7 days a week on Bet365 Sport. Each sport has a new event starting every few minutes and some sports have several different 'venues' for events meaning you can bet on these more frequently.
The Virtual Sports Bet365 has available are:
Horse Racing (from 3 different venues)
Greyhounds (from 2 different venues)
Soccer
Cycling
Tennis
In each case you see a forthcoming event and a betting market on that event. Place a bet on the event as you would a bet on any other Bet365 Sport betting market and then you can watch the event unfold (or highlights of the event in the case of soccer) in the form of a computer-simulated approximation of the race/match.
Five Top Bet365 Virtual Sports Betting Hints
First off, let us make it clear from the outset that there isn't a way you can guarantee success playing Virtual Sports on Bet365 Sport. Like all forms of betting and gambling entertainment, there is a random chance element that makes any 'system' or 'guaranteed method of winning' not just implausible, but impossible.
That said, there is still something you can do when you are thinking of indulging in a few bets on Virtual Sports to increase your chances of success. We've collated the best five of these hints and tips below to help you try and enjoy Bet365's range of Virtual Sports more profitably.
Pick your choice of virtual sport wisely
As you'll have ascertained from above, there is a choice of six different categories of virtual sports, although within the Motors section there are two sports to choose from. Now the general feeling here will be that although there are obvious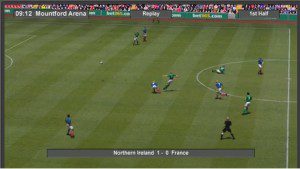 differences between the sports in question, one virtual sports market is basically the same as another.
That isn't the case for two key reasons. The first of these is that for Soccer and Tennis betting for example, there is a wide range of different types of bets available than there are for the other sports (which are more based around a form of race). As such, the bets on offer in the Soccer and Tennis virtual sports options are very different to the other sports.
That doesn't mean that they are necessarily more or less profitable; simply that if you want a wider range of bets available than what is available in the race-based sports then Tennis and Soccer offer the punter a different choice.
As well as the type of bets another key selection to consider is the number of possible winners in your chosen sport. These are more difficult to ascertain in the Soccer or Tennis option (a match could finish any score), but in a race-based virtual sport, the total number of competitors in an event will impact how often you pick a winner.
For example, picking a winner in a horse race or motor race with 10 or 12 competitors will likely see you go longer in between picking a winner than you would playing the Greyhound or Speedway option where there are only six or four potential winners available in each.
Cutting down the possibilities is a solid strategy to employ as simply put, the fewer the options available, the more likely you are to pick the right one.
Pay Attention to the Odds
There is very little that you can use to help you pick a winner in Virtual Sports. There's no form guide available for teams or individuals, you can't weigh up the strengths and weaknesses of each competitor so you must use to the maximum the one key snippet of information about each selection that gives you a guide to their chances of victory; the odds.
In a Virtual Sport, each of the competitors, whether it is a horse, a team or an individual are randomly weighted in each event so that there is enough discrepancy between them to allow a betting market to be created for that event. As such, some competitors will be more likely to win (and a shorter price) and others will have less chance to win (and be the longer odds option).
The odds are the only way you can differentiate between selections so you should use them as your primary guide as to who is most likely to win, but as with every form of betting, they can only give you an indication, not a guarantee of who will win.
Remember the favourite will win more often, but not always
Linked in with the notion of the odds in Virtual Sports is the fact that backing the favourite is arguably the most sensible strategy to take, although even this is a highly fallible method and not likely to result in any long term profit.
In Virtual Sports, just like most other sports, the favourite will probably win a higher proportion of races or matches compared to the 2nd favourite, 3rd favourite and so on right down to the rank outsider. The stronger a favourite is in an event, the better they have been weighted in an event so the shorter the price, the greater the chance of the favourite winning.
However, remember that in Virtual Sports, as in real life, there is no guarantee that favourites will win. The key is picking the right race at the right odds and backing the favourite at the right time.  That is something that is much easier said than done.
You can't influence the result but you can bet strategically
At no point in virtual sports can you do anything to alter the way your bet is going. It is very much a case of place your bet and then cross your fingers hoping that you made the right selection at the right time.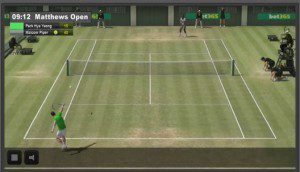 So while you can't influence the result, what you can do is influence the types of bet you make so to increase your chance of earning a return.
The more flexible you are with your bets, such as by placing an Each Way bet on horse racing for example, the more chance you have of earning a return as you earn a return with an Each Way bet if your selection finishes first or second or even third in some races if there are enough runners.
By the same token, Forecast and Tricast betting while offering great odds can be extremely difficult to predict even in real life races, so doing so in Virtual Sports can be extremely tough. However a small bet on these bets can, occasionally, turn up a decent profit.
Play the Virtual Sports games as you would a slot/lottery game
Perhaps the best mindset to take with Virtual Sports is to assume they are a similar type of game to a slot game or a lottery game, in that you play them and then leave the end result to chance.
Virtual Sports are tempting to these type of gamblers as essentially that is what the gamble is. The odds may give you an indication of which bet 'should' win but there is no guarantee. So by playing as you would a slot or another casino game, by trying to pick the right option at the right time, you play it as a game of chance, rather than skill.
Bet365 Virtual Sports are a great option for slots and lottery players who enjoy the thrill of spinning a winner or picking the right number. It is essentially the same process, just shown in a different context.