Ask a punter who has never placed a bet on Lotto betting before what the difference is between betting on the lottery and playing the lottery and there's a good chance that they may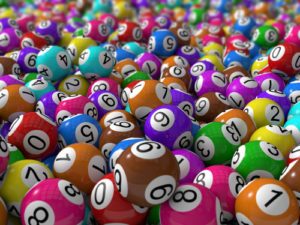 well think that essentially it is the same thing. Pick some numbers, hope the numbers get drawn in the lottery and if they do, you stand a chance of winning. The more numbers you hit, the more you will win.
While there is a degree of truth in that very generalised description of both types of gambling, in truth there are many differences between playing a lottery and actually betting on the outcome and these differences stem from two key points:
You can only play a lottery in one way
When betting on a lottery, then there are many different betting options available which gives you far greater flexibility on the type of bet you place and your chances of winning.
To enjoy lottery betting, you do need to be a customer of a site offering this form of wager and Bet365 Sport is one such site. Why not join today by taking advantage of the latest Bet365 bonus code and signing up right now?
So when you have your account ready, let's take a look at the differences between each and discover why Lotto betting can be a more flexible way to play lottery games from across the globe.
How to play a lottery
When you play a lottery, and in our example we are going to use the UK's National Lottery as our demonstration model, then everyone plays the lottery in the same way and essentially makes the same type of bet. In the UK's National Lottery, that bet is picking six numbers, plus a bonus ball and entering a £2 stake.
The more of the numbers that you pick that are drawn out of the National Lottery Draw Machine above a certain number (in this case, three) then the more money you win. If two or fewer of your numbers are picked, then you don't win any money.
If you match all six of your selected numbers with the six balls that come out of the Lottery Draw Machine, then you win the jackpot, which is frequently several million pounds.
It is the promise of this big money jackpot if you can pick all six numbers correctly that is the secret of the appeal of the National Lottery.
Why Lotto betting is so different
While the general idea of picking numbers that are then matched in a Lottery draw is the aim of the lotto betting punter, what is completely different is the types of bet that they can put on as with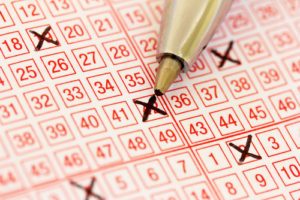 lotto betting, the punter has far more flexibility over the type of wager that they wish to make.
Players can even elect to bet on a number of different lotteries from around the world, rather than simply those available to be played in the UK.
At Bet365 Sport for example, you can bet on the 49s lottery (Ireland), the Irish Lottery, the Spanish Lottery, New York Lottery, German Lottery and many more, depending on what draws are available to bet on specifically on the day you visit the website.
While the variety of lotteries available to bet on increases your options, the biggest difference is in the different types of bet you can place on these lottery competitions. Some of the most popular forms of lotto betting available at Bet365 Sports are:
Straight
Combination
Bonus Ball Number
1st Number Drawn
Bonus Ball Colour
Total Value
First Number Drawn Odd/Even
HiLo
Odd/Even
How does a typical Lotto Bet work?
In order to understand the range of betting options available on a typical lottery bet, let's take a closer look at one type of bet, arguably the most popular form of Lotto bet, the Straight.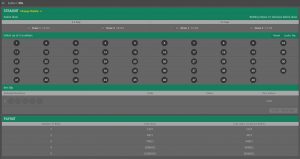 A Straight Bet is simply a bet like you would make on a lottery draw, however with this bet you can decide on how many numbers to pick. In the screenshot taken for the twice-daily 49s lottery, you can select from 1 ball up to a maximum of 5 balls.
In order for your bet to win, all the balls you select must be drawn. Obviously the more balls you select, the greater the odds on that happening. In this example, picking a single ball pays out at either 13/2 (in a 6 No Draw lotto) or 11/2 (in a 7 No Draw including  Bonus Ball lotto).  Two balls pays out at either 66/1 or 44/1 depending on the draw.
There immediately becomes clear one of the big benefits of lotto betting as opposed to playing the lottery here. Hit one or two numbers in the UK National Lottery and you don't win anything. However, hit two numbers out of two on the 49's lotto and you are paid out at either 66/1 or 44/1.
Hit three numbers on the UK National Lottery out of your six selected and you win £25. However for the same £2 stake on Lotto Betting, a straight bet on the 49s would pay out either £1,400 or £880 in winnings.
Of course, the beauty of Lotto betting is that you don't have to place the stake as £2, you can opt to bet more or less than this as you see fit.
What are the positives and negatives of Lotto betting?
The biggest positive of Lotto betting is that you can win far more money when you hit a smaller amount of numbers. As we have already demonstrated hitting three numbers will return you £25 on the National Lottery, on a Straight Lotto Bet on the 49s Lotto, three numbers hit could win you either £880 or £1,400.
Certainly, this form of betting offers punters the chance of greater returns than the lottery equivalent, but it is worth remembering that in the Lottery you will enter six numbers, in a Lotto Bet, all the numbers you select must be picked in order to win.  If you pick three numbers and two are selected but the third is not, on a Straight Bet, then your bet loses.
Lotto betting is a far more flexible way to bet and for many punters that offers them greater control of their betting and a better chance of a long-term profit than playing the Lotto. However, the only down side is that Lotto betting's biggest payouts do not tend to match those offered by the Lottery companies.