If you were going to design a sport that was arguably perfect for sports betting then you would likely have Tennis as your template. The fact that each tournament consists of hundreds of games,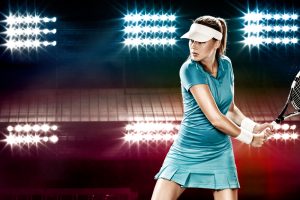 played by men, women, doubles and mixed doubles alike, plus the fact that there are so many tournaments at all levels, means that you would never be short of matches to bet on.
However that is not all, as with each match there are a huge number of other bets you can make on that single game. Furthermore, due to the number of matches played in a typical tournament and the fact that tournaments are either one week, or on occasion, two weeks long this means you will have a sport that offers betting at various locations around the globe almost 24/7.
What this means is that if you are looking for a sport other than horseracing or soccer to enjoy high quality betting on, with a vast range of markets available for an individual event and a vast range of matches to select from, then Tennis is arguably the perfect choice.
So here is our guide to getting the best out of the Tennis markets available at Bet365. Remember, you do need to be a member to enjoy betting on this sport and the fantastic Tennis Accumulator Bonus offer, so click here for the latest Bet365 bonus code information.
What tennis tournaments can I bet on at Bet365?
One of the major plus points for betting on Tennis at Bet365 is the sheer number of tennis tournaments that you can bet on during any given week. On many weeks of the year, the ATP (Mens) Tour will hold one or two events around the world, while the WTA (Women's) tour will equally hold one or two events across the globe.
Of course, with these events featuring the top professional players in the world, this means that you can bet on all these events, as well as doubles matches in these events too.
However that is not all you can bet on with regards to Tennis at Bet365. In addition to these matches, the site also offers betting on matches in the tiers below the highest level of the game.
This means that you can also bet on any of the many men's Challenger events that take place around the world each week, as well as any of the women's equivalent events, the ITF. Furthermore, where events have Mixed Doubles available, you can often bet on these Challenger Mixed Doubles events, as well as men's and women's doubles matches at all levels of the game.
When you consider that these tournaments each week will each have well over 100 matches available to bet on in each format of the game (women's, men's, and each doubles format), it means that there is always a huge amo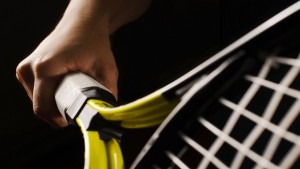 unt of tennis to enjoy at any time on Bet365.
What are the most popular Tennis betting markets?
So we have revealed what types of tournaments you will find on Bet365 each week for tennis fans, the question is now, when it comes down to betting on the individual matches. What are the most popular forms of tennis betting?
We'll take a look at the specialist betting available in the In Play section below, so first up, let's take a look at some of the most popular bets you can find every week for most tennis matches when it comes to Bet365 tennis betting.
Match Winner (for an exclusive Bet365-only offer on this form of bet, check out the Tennis Accumulator Bonus section below)
Set Betting (a bet on what the final score of the match will be in sets)
First Set Winner – Which of the two players will win the first set.
You can usually bet on all these markets on any tennis match that Bet365 offers customers and you will always be able to bet on the Match Winner of a game brought to you by Bet365.
Is there an In Play service and Live Streaming option for Tennis matches?
In addition to pre-match betting, Bet365 also offers an extensive range of tennis betting via its In Play betting service, together with live streams of many matches from around the world. Each day there will be several free live streams of several tennis matches from tournaments all over the globe taking place at various times of the day.
You can place a number of bets as the action unfolds on your monitor or mobile device with Bet365's In Play betting service. In addition on betting which player will win the match, other popular In Play markets include: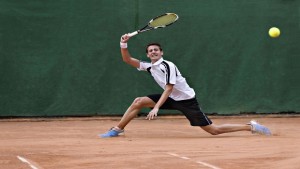 Which player will win the next point/game or set
What the score will be in the current game
Who will win the next game of the match
Who will win the first point in the next game.
What the score of the next game will be
How many games will be played in a Set (as an Over/Under option)
The score of the next set
The total number of games that will be played in the match
And there are many other betting markets that can and will be offered for tennis games, with a general rule of thumb being the higher profile a match and the higher the seeding of the players involved, the more markets will be available both pre-event and In Play.
What Futures Tennis Markets are available?
In addition to all the regular tennis betting on matches and tournaments taking place at the present time, Bet365 also offers an extensive range of betting available primarily on the biggest Tennis events of the year.
Ostensibly these are outright winner bets on the four Major tournaments that comprise the Tennis Grand Slam in both the men's and women's game. The Australian Open, the French Open, Wimbledon and the US Open.
You can also place bets the number of Grand Slam wins achieved in 2016 by a named player (Andy Murray and Novak Djokovic in this case) as well as which country will lift the 2016 Davis Cup and succeed Great Britain who were the 2015 Champions.
Don't forget the Bet365 Tennis Accumulator Bonus
Finally, you cannot bet on Tennis with Bet365 without taking advantage of the sites fantastic Tennis Accumulator Bonus. Simply place an Accumulator using pre match selections on the Win Match, First Set Winner or Set Betting markets for singles or doubles matches in any Grand Slam, WTA, ATP or Challenger Tour event, as well as singles or doubles matches from Davis Cup, Fed Cup or Hopman Cup events.
If your accumulator of two or more selections wins, then Bet365 will pay you a bonus of up to 50% on top of your winnings, depending on how many selections were in your accumulator. The greater the number of selections, the greater your bonus received.
You earn from 5% for a successful Double bet, whereas if you predict a 12-fold accumulator correctly on the above markets, your returns will be swelled by a 50% bonus that could radically increase the size of your overall return.
This offer is available year round at Bet365 and is one of the reasons why betting on tennis with Bet365 is so popular.