On Wednesday 7th June 2017, Indian Poker finally came of age in the big time when the Team India tag team, which had entered the $1,000 Tag Team No Limit Hold'em event surprised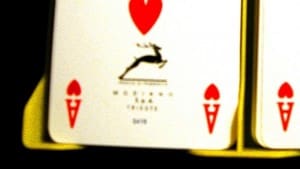 everybody, perhaps with the sole exception of themselves, to claim the $150,637 top prize, the equivalent of 9,699,516 Rupees.
As a result, Team India became the first ever players from the subcontinent to earn themselves a coveted World Series of Poker bracelet for their victory, where they defeated a field of 843 teams to become the champions.
Let's learn a little more about the Indian poker stars that made up Team India and a little of their intriguing story about how the two came to play together.
Who are Team India and how did they win?
Team India consists of Indian poker players Nipun Java and Aditya Sushant, although it very nearly didn't and indeed it was only a twist of fate that saw the two players thrust together to play as a duo.
"This was a last-minute call for us to team up," explained Java following their victory.
"I had another teammate drop out because he couldn't wake up on time, otherwise we wouldn't be a team and who know what would've happened."
Despite being thrust together at the last minute due to another players inability to climb out of bed at the right time, Java and Sushant proved to be a formidable force, b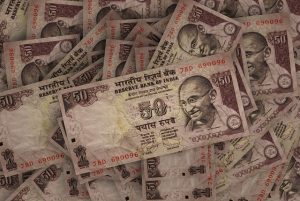 attling their way past numerous other pairs to make the final table where the final hand proved to be as dramatic as how the team was put together.
It was Sushant who proved his importance to the team by winning the crucial final hand in spectacular and heart-stopping fashion. Facing his opponent David Guay with hole cards of an Ace and Eight, Sushant went all in pre-flop, only to be called by Guay who held King-Queen. When the flop came down it was good news for Guay as amongst the three cards were two queens.
Sushant remained calm however stating "What was going through my mind? That I needed to hit two aces back-to-back" he joked.
Yet it wasn't over yet as the dealer turned over the Turn card to reveal the first of the two aces Sushant needed, though still a big under-dog, he required the River to be another ace. Guay was still sitting pretty and the likely winner.
Somehow the poker gods had decided differently that day and as the dealer turned over the River, it revealed another ace. Sushant's gamble had paid off in extraordinary fashion and condemned Guay and his partner Pablo Mariz into the runner's up spot.
After drawing running aces, Sushant could scarcely believe his luck and sprinted off into the stands to celebrate with the fans Team India's stunning victory.
Java was full of praise for his team mate stating "I think he played phenomenal four-handed and three-handed. The aggression was spot on."
"It's amazing…An amazing feeling. I'm so happy to be with a fellow Indian to have won something."
Indian-born Java, who has been playing in the United States for the past 12 years, has become an established name on the L.A poker scene, but he first met Sushant, who still lives in India, three years ago when Sushant visited America with some poker players from his home country on vacation.
"It was destiny" said Sushant following their victory. "It was meant to be. I am so happy that he is a friend of mine. For two of us Indians to get it done, it's really big."
Java agreed "I'm actually way more stoked for fellow Indian guys tha have come from India. I hope this can really leap from them into the limelight and motivate them to win more. I think it it's a big stepping stone in the right direction."
Unlike most teams in the tournament, who had clear ideas about which player would play and when, Team India developed a more ad-hoc approach to the tournament. Indeed, but for Java needing a toilet break allowing Sushant to come back in as the table got down to the last four players, it may well have been Java playing those last few hands.
Team India may have had no formal strategy but their ability to pick up chips early in the tournament, coming to the final table as chip leaders allowed them to dominate the table and saw them eliminate all of the last three teams. It was a stunning and richly deserved victory for the players and for Indian Poker as a whole.
What is No Limit Texas Hold'em?
If you are based in India and want to play poker, then the game that Sushant and Java played to earn their WSOP bracelets is No Limit Texas Hold'em. This is the most popular form of the game you can find anywhere in the world and it is the format of the game most often used in the big tournaments, including WSOP events.
In No Limit Texas Hold'em there is no limit on betting and you receive two cards per hand, your hole cards. You can also then use the five community cards, the flop (the first three cards), the turn (fourth) and finally the river (fifth) to make the best possible hands.
Due to the exciting nature of Texas Hold'em, it is without doubt the most popular and easy to understand form of the game you can play today and it is the perfect game to target to start your

journey into the world of Indian Poker.
Where can I start?
If you fancy trying to become the next player to make the breakthrough from India at the top level then you need to start somewhere and there is no better place to start playing No Limit Texas Hold'em than with the latest Bet365 Bonus Code India. Bet365 offers Indian Poker players the chance to play a wide range of different poker games online, including many high quality and big money tournaments. Online Poker is booming in India and the poker world is changing and now you can be a part of it simply by signing up and playing with thousands of other Indian players at Bet365 Poker.
And who knows, in time maybe you could become the next top Indian poker player to be wearing one of the coveted WSOP bracelets.