Bet365 Poker has announced its latest promotion to kick off June and it is a return for one of the simplest and most popular promotions that has been run on the site in recent times. The Pair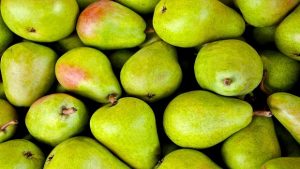 Collector promotion was a huge hit with customers when it was run a few months ago and now players can participate once again in this easy to follow offer.
All you need to do to participate is to be a member at Bet365 Poker, one of the best online poker, casino and sports betting platforms in the world. You can claim the fantastic starter bonus using the Bet365 Poker bonus code outlined in the link to ensure you get the best possible new player deal when you join.
Once signed up you'll be able to participate in this brand new promotion, so let's take a look and see exactly how this offer will work.
How does the Pair Collector promotion work?
The Pair Collector promotion starts on Monday 5th June and continues through until 20:59 on Sunday 25th June offering you just short of three weeks of top quality Poker action and the chance to win your share of a total prize pool greater than €50,000.
To begin the process, you need to log in to your Bet365 Poker account and then head on over to the Pair Collector promotion page in the Bet365 Poker console and click on the Start button for the particular mission that you wish to complete. It is very important that you click the Start button for any and all missions you participate in as only play after you have clicked that button will count towards you meeting the criteria of the mission.
There are essentially two missions you can complete across each type of promotional period. They are Daily Missions and Weekly Missions.
The Daily Mission is for the user to play at any No Limit Texas Hold'em Cash Tables with stakes of €0.05/€0.10 or £0.05/£0.10 or above and over the course of a daily qualifying period they need to be dealt four unique pocket pairs.
The Daily Qualifying period runs from 00:00 through to 23:59 each day, apart from the final day of the promotion and Four Unique pocket pairs refers to the value of the cards being different, not the suits. So for example, if you are dealt one pocket pair of the three of hearts and the three of clubs and another of the three of spades and the three of diamonds, these two hands would constitute just one pocket pair.
If you manage to collect four unique pocket pairs within a single Daily Qualifying period then you will receive one free tournament ticket into the next €1,000 Pair Collector 'All-In' Shootout Freeroll. You can then register for this ticket-only event to ensure you participate. These events take place at 19:00 GMT each day of the promotion starting on the 5th June. All players are only allowed one entry into these daily tournaments.
The Weekly Mission is also about collecting different unique pairs of cards, but this part of the promotion runs in Weekly Qualifying periods. The first starts on the 5th June at midnight and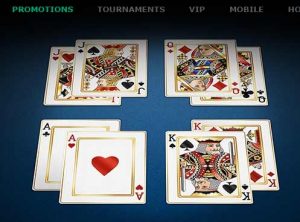 runs until 20:59 on the 11th June. The second Weekly Qualifying period starts at 21:00 on the 11th June and runs until 20:59 on the 18th June. The third and final Weekly Qualifying period starts at 21:00 on the 18th June and runs until 20:59 on the 25th June.
In each of the Weekly Qualifying periods, players need to collect (by being dealt) eight unique pocket pairs while playing on any No Limit Hold'em Cash Tables with stakes of €0.05/€0.10 or £0.05/£0.10 or above. If players can collect eight different pocket pairs within the Weekly Qualifying period then they will earn one free tournament ticket to the next €10,000 All In Shootout Freeroll.
The €10,000 All In Shootout Freerolls take place at 20:00 GMT on the 11th, 18th and 25th June and each has a prize pool guaranteed of €10,000.
You can increase your chances of earning a prize in these weekly freerolls by earning yourself another tournament ticket. Multiple entry is permitted into the Weekly Shootout Freerolls and if you can earn an additional two unique pocket pairs in addition to the eight you collected to earn your initial tournament ticket, then Bet365 Poker will reward you with an additional tournament token.  Players can enter these Weekly Freeroll events a maximum of two times per tournament.
What are "All In" Tournaments?
All the freeroll events that you can earn tournament tickets for as part of the Pair Collector promotion are "All-In" events and this simply means that in these events, all players participating are placed "All In" on every hand in the tournament until a winner is decided.
There is no requirement for you to be at the tables for these events as you are placed "All In" automatically on every hand you contest either until you win the tournament, or are eliminated.
If you last long enough in the tournament to make it through to the cash prizes, then you will earn a cash prize based on your finishing position. The higher you finish in the tournament then the greater the value of your prize is likely to be.
The key thing to remember with any tournament tickets you earn therefore, is to make sure they are entered into the next possible event as any tickets you hold when the promotion expires at just before 9pm on the 25th June, will expire and won't be usable in any future promotion.
The good news however is that if you earn a tournament ticket for either a Daily or Weekly freeroll and do not use it in the next event, you can hold on to it and use it in any subsequent Daily or Weekly freeroll event. However once the final Daily or Weekly Freeroll has been completed, any tickets remaining will expire.