A little while ago we announced that Ladbrokes were one of the new sports betting partners we were going to promote on BRC alongside SkyBet and Bet365 Sport and while we've taken a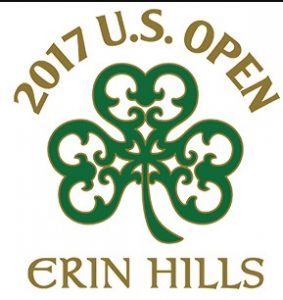 quick look at a couple of Ladbrokes offers, it's been rather quiet on here about promotions for them for a little while.
However, this week Ladbrokes are offering two outstanding promotion deals based on the 117th US Open Golf Tournament which is teeing off at the Erin Hills course in Wisconsin on Thursday and they are so good that we thought you may like to hear about them. After we have looked at both promotions we'll then give you our tips on who we think you should bet on for golf's second Major of the year.
Ladbrokes US Open Promotions
Promotion 1 – New Customers Get 20/1 On Any American Player To Win The US Open
As a new customer to Ladbrokes (and you can get further details of the fantastic Ladbrokes sign up bonus by clicking the link) then you can qualify for an outstanding offer on the US Open. Sign up today using the link above and you can place a £1 bet on any American player to win the US Open at odds of 20/1, rather than the 1/2 odds that are the industry standard for the bet.
US players have won this event a total of 82 times out of the 117 times it has been played, that is a hit rate of slightly more than 70% in the history of this tournament. That gives you a great chance of earning £20 profit on this great deal for new Ladbrokes customers.  Add to that the fact that many of this years favourites, such as Dustin Johnson, Jordan Spieth, Rickie Fowler, Justin Thomas and Brooks Koepka are American and you stand a great chance of landing the prize.
Promotion 2 – Bet £20 and receive a free £5 bet each day of the tournament
If you are an existing customer with Ladbrokes then you may well be wondering whether there is a promotion available for you. Well the good news is that there is and that you will be delighted at its value.
Simply place a bet of £20 on one player to win or a £20 each way bet on the Outright Winner market with Ladbrokes before the event tees off on Thursday and if you do, Ladbrokes will reward you with one free £5 bet on each of the four days of the tournament. Your free bet is awarded at the start of play on each day of the tournament and you have to use your bet as a single Win only bet.
As you can see, Ladbrokes are offering excellent promotions on this event regardless of whether you are a new or existing customer. But the question is, which golfers are in with a shout at winning at Erin Hills? Which of the field are the ones most likely to turn your £20 outright or £20 each way punt into a successful winning bet?
Before we reveal who we're backing, let's explore a little of the reasons why by delving into the test that awaits golfers teeing off at the 117th US Open at Erin Hills.
The Unique Test of Erin Hills
This is the first time the US Open has been held in Wisconsin, let alone at the Erin Hills course and this presents golfers with a very unusual test, especially those more used to the typical American courses used most weeks on the PGA Tour.
That's because Erin Hills shares more in common with a traditional British links than it does a typical American course. You can forget manicured rough, large welcoming greens and flat as a table-top fairways this week. Erin Hills has small greens, pock-marked with deep bunkers, swales and undulations. The fairways roll and bound causing balls to roll into unusual places even from well hit tee shots. Then there is the real issue at Erin Hills which could cause players and organisers some real headaches. The fescue rough.
Many golfing fans will remember the 1999 British Open at Carnoustie when the rough was deemed almost unplayable and unfortunately for the USGA, there have already been complaints from players that the deep, thick rough at Erin Hills is pretty similar. One player, Kevin Na, has already posted an Instagram video showing the issues facing players trying to get the ball out of the rough. A task which he felt was "almost impossible".
With thunderstorms and light winds forecast for at least the first three days of action, that brings players a little respite. A wetter course means more ability to control the ball on shots as the ball won't run as far, however it will also make that deep rough even more difficult to get out of and winds are always a problem when playing any links course.
What is absolutely clear is that the winner of the 2017 US Open will be a player that doesn't necessarily drive the ball huge distances, but one that can drive the ball consistently straight and accurately. It will be a player who has fine long and mid iron game, but who is also very talented in and around the greens or escaping from the bunkers. Putting also will be key of course, but on smaller than usual greens, the ability to lag close won't be as important as holing those crucial 6-20 foot putts at crucial times.
With those factors in mind we can now start to finalise which golfers best fit that criteria and reveal out picks for the outright winner and the best value each way bet.
My £20 Outright Winner Selection
Dustin Johnson is most critics choice to retain the title he won back in 2016, given his outstanding form since then and in particular in 2017. However, while Johnson's form is a given and I do think he will be amongst the front-runners on Sunday, I just feel that this course is so different to what he is used to, that it may well be a struggle for him to win.
That can be said for many players of course, but there is one player I think fits the bill. American, who has played well time and time again in Majors, who has performed very well on links courses in the past and who is in decent form heading into this event. My choice therefore for the outright winner is Rickie Fowler, a 20/1 shot with Ladbrokes.
My £20 Each Way Selection
If you prefer the extra flexibility of a £20 each way bet to claim your Ladbrokes offers then there are some great value bets to be had. Sure, Spieth, Johnson, McIlroy, Day, Rahm and Rose could all go close, as could Sergio Garcia, the Masters Champion, but my Each Way selection would be South African Louis Oosthuizen who at 50/1 I believe offers outstanding value.