It's not often we venture beyond what Coral Sports have to offer as they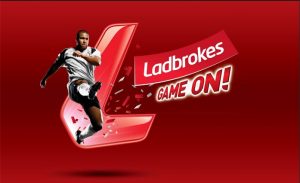 tend to meet most if not all of our betting needs, but that doesn't mean we don't take a look at what other sites have to offer and bring you some decent deals when they are available. That's why this week we are taking a closer look at Ladbrokes and in particular its exciting new Odds Boost promotions, which have been heavily promoted across TV in recent months.
Of course, you need to be a Ladbrokes customer before you can take advantage of any of the great offers available on the site, but the good news is that doing so is very quick and easy. Simply check out the latest Ladbrokes new player deposit bonus offer which promises up to £50 worth of free bets when you sign up and you'll be away in no time, as well as having a little extra bonus cash to spend.
So assuming you are now all signed up with Ladbrokes, what is all the fuss about this new Odds Boost promotion? You will have likely seen the Chris Kamara advertisements on TV over recent months promoting the offer, so how does it work?
Well the first thing to note is that there is not just one Odds Boost offer, but that Ladbrokes are actually offering three at the moment and we'll explain each in the section below.
Ladbrokes Odds Boost Offers
This is the original Odds Boost offer that Ladbrokes first promoted and it is available for all customers once per day. All you need to do is head into your Ladbrokes account and then select which of the sporting bets you would like to make that day from the massive selection of sports bets available to you.
If your bet is available for an Odds Boost (and most of them are) then you will see that the Odds Boost option is highlighted on your bet slip. To boost the odds on that bet, simply click the Odds Boost button and the software will do the rest. You can now accept the boosted odds on your chosen bet and then place your bet as you would in the usual way.
Remember though, you can only use your Odds Boost option once per day, though there is no limit to using it once on consecutive days for as many days as you like. Odds Boost is available both online and also from mobile devices.
Some particular markets and bets, especially those that are already subject to an existing Ladbrokes offer, or some complex multiple selection bets, are not accepted for this offer. In which case the Odds Boost option will not be available for these bets.
Odds Boost Through the Card!
Alongside the standard Odds Boost promotion outlined above, Ladbrokes also offer an additional horse-racing themed Odds Boost promotion each day. It is called Through the Card and every day Ladbrokes will select one race meeting taking place in the UK and Ireland which will be the focus of the offer. The meeting chosen will be available from 00:01 each day.
Then for all races at that meeting, Ladbrokes will offer punters the chance to use the Odds Boost feature on one selection in each of the races. The maximum bet you can place on any Odds Boosted selection is £200.
This offer is particularly of interest to those punters that like to bet through the card at a particular race meeting as the additional odds boost over so many races can result in far improved returns, if you manage to pick the winners of course.
Boost your In-Play odds on selected Live Matches
In addition to the horse-racing Odds Boost offer, Ladbrokes also offer another Odds Boost promotion this time for selected live football matches shown on BT Sport or Sky Television. Simply head on over to the Live In Play betting markets at Ladbrokes when a selected game is in play and you will be able to place one bet in each half on the In Play markets, and have that bet received boosted odds as part of the offer.
Once again, the maximum bet for each boosted offer is £200, although it is worth remembering you can select two Odds Boost during a game, one in each half so you get two chances to land an enhanced price win.
Hang on a second, I thought Ladbrokes offered Price Boosts?
Yes, the good news is that Ladbrokes still do offer Price Boost offers on a wide range of sporting markets each day and you are still free to take full advantage of these offers, even if you have elected to use an Odds Boost offer that day. The only thing to remember is that you can't use an Odds Boost on a market that has already had a Price Boost added to it.
The big difference between the two is that with the standard Odds Boost, you get to select which bet you get the odds boosted on. With Price Boosts, Ladbrokes select which market to enhance the odds on and you can select whether or not you want to bet on them.
What other offers should I be aware of with Ladbrokes?
If you are keen on sports betting, then there are a number of other offers currently available at Ladbrokes that are well worth a closer look. They include:
If you enjoy placing accumulator bets on football matches, then Ladbrokes 5-team Acca Insurance will be a great promotion for you. Simply place a qualifying 5-team or more accumulator with Ladbrokes and if all of your selections win, bar just one, then Ladbrokes will refund your stake up to a maximum of £20, as a free bet.
You will receive your refunded free bet within 24-hours of your bet expiring and you then have a period of four days within which to utilise your free bet otherwise the bet will expire and be removed from your account.
Each day on selected horse races, Ladbrokes will select a number of races throughout the day on which they will offer payment for an extra place on each way bets. So, for example, if a race would ordinarily pay out the first three horses home for an each way bet, for a race that is part of the offer, that would be extended to the first four runners home.
Details of which races this offer is available on each day are outlined on the promotional page for the offer on the Ladbrokes site and it is always prudent to start there before you place your bets on these races.
With so many good promotions available and one of the most recognisable names in the UK betting industry, Ladbrokes are well worth a look if you fancy a sports bet or horse racing bet in particular.