The more eagle-eyed amongst you will have noticed that another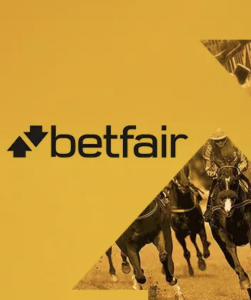 betting site has been accepted into the fold at Bonus Referrer Code. That site is Betfair and by means of an introduction to the site and its sister sites, we are going to take a look at what are some of the most impressive aspects of the Betfair site, with the aim of giving our members the lowdown on what to expect should you become a member of the site.
We will be taking a look at some of the best promotional offers available at Betfair, along with some of the key features of the site as well as looking at what a membership with Betfair will offer you that you may not have available should you join another site.
So let's begin with the site that you will probably be most interested in if you are a sports betting enthusiast and that is Betfair's Sportsbook site.
Betfair Sportsbook
Betfair's Sportsbook offers a massive choice of different betting opportunities. The site offers betting on a broad range of different sports including all the main sporting such as horse racing, football, cricket, golf, American football and tennis.  The range of sports available isn't as extensive perhaps as you would find on another site, but I would say that Betfair has all the key markets you are likely to want to bet on as a punter.
In addition to its sports betting, the site also offers betting on esports, politics and current affairs, with its esports offering in particular increasing in size and scope over the years.
There is an extensive In Play betting section which has a wealth of different betting options across a range of sports with a particularly strong focus on football, tennis and cricket. There is an extensive Live Streaming option available too, with events that can be watched Live if you have a positive balance in your account and the number of events available to watch is extensive.
Other options available to you if you are interested in sports betting include the Cash Out section, which allows you to Cash Out all or part of a qualifying bet. This particular option is very easy to use and there are high quality instructions available on how to use this particular feature of the Betfair site.
There are two other Betfair sites that will be of particular interest to you if you are a sports betting enthusiast, these are the Virtual Sports site and the Exchange site.
Betfair Virtual Sports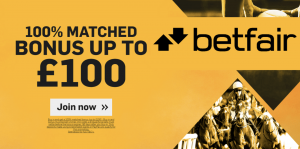 Betfair keeps all its Virtual Sports offerings in a slightly different place than most other sites, by having a dedicated link to Virtual Sports on its main menu. The site offers Virtual Sports betting on the following sports:
Horse Racing – Jumps
Horse Racing – Flat
Football
Greyhounds
Motor Racing
Speedway
Cycling
What I like about their Virtual Sports offering is that Betfair have personalised it and injected a little humour into the presentation, for example the Virtual Football can take place at the Betihad Stadium, while Greyhound Racing takes place at Wooferhampton.
Betfair's Virtual Sports service is not quite as extensive as bet365 Sports as there are fewer sports to bet on, but there are a good number of markets available to bet on for each of the sports, so you won't be short-changed picking Betfair to play at over other sites when it comes to Virtual Sports betting.
Betfair Exchange
Betfair actually began life as a betting exchange and the good news is that if you have a Betfair account with their Sportsbook, then you can use the same log in to access the Betfair Exchange.
The Exchange is an opportunity for a punter to take on the role of a bookmaker and to lay bets, as well as back them. I am not going to get into a huge amount of detail about how to use the Exchange option with Betfair, but essentially, you'll need a decent sized amount of cash with which you can back or lay different options.
The Exchange will then pair you with another punter ready to take the bet and then when the bet is completed the winning punter will receive the cash. You'll need to have enough cash in your account to cover your commitments. The Exchange offers a wide range of different sports on which you can bet including all the usual sports as well as Esports, Politics and other Special bets available.
Promotions
Betfair currently have a number of different promotions running on its Sports Betting site. We will explore the best value of them below, however it is also important to note that there are promotions available across all the different Betfair sites (which we will explore in more detail shortly).
Some of the top promotions at the Betfair Sportsbook include:
Up to £25 Free Bet with every winner at 3/1 or more on Live ITV Races.
Get a £40 Free Bet when you refer a friend to Betfair
Best Odds Guarantee on the Champions League and Premier League
Risk Free £5 Bet on the Betfair Exchange
Best Odds Guarantee on the NBA, Tennis, UK and Ireland Racing
There is also the very sizeable New Player bonus available when you sign up with Betfair which sees you receive £20 in Free Bets once you have placed five bets of £10 or more on qualifying markets. You can repeat this offer five times in total to claim £100 worth of free bets. Minimum odds for your bet is 1/2 (1.5) and bets must be made on the Sportsbook part of the site, not the Exchange.
Other Betfair sites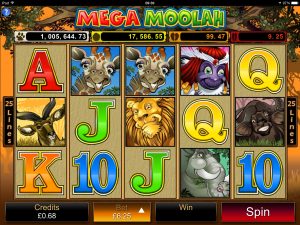 Alongside the Sportsbook, Exchange and Virtual Sports, Betfair also operates a large number of other sites, indeed I would go so far as to say that Betfair has amongst the largest number of sites available for customers to use.
There are a number of different casino-themed sites including Betfair Casino, Live Casino, Exchange Games, Arcade, Vegas Slots and Macau. Each of these sites houses a wide selection of games (and there is overlap between the sites, so all games are not exclusive to one site).
Alongside this wide variety of casino offerings are also Betfair Bingo, Betfair Poker and Betfair Football Jackpots, which is a number of games people can play based on predicting the outcome of football matches for cash.
It is worth remembering too that each Betfair site does have its own starter promotion for new customers (though you are only able to activate one bonus when you sign up and cannot activate another when you play on another Betfair site using the same log in). There are also plenty of individual promotions for each site which are offered at various times throughout the year.
With so many different opportunities to bet on such a wide range of sports, casino games, poker, bingo and much more, Betfair is a great addition to the Bonus Referrer Code family of sites and we believe they will offer our customers an excellent choice of wagering opportunities for many years to come.