While in the limited over versions of the game the England team are ranked as the best One Day international team in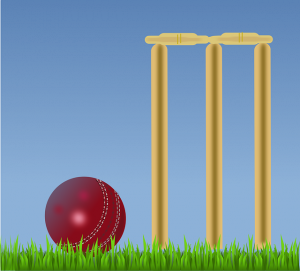 the world, and currently fourth but improving in the T20 Team rankings, when it comes to Test Matches, Joe Root's team have suffered over the past two years in particular, finding themselves ranked as the fifth best test nation at present.
Their last victory in any test series came during the latter part of the summer of 2017 when they defeated the touring West Indies team 2-1 to claim the Wisden Trophy. In truth though, that was a very unusual series, with England earning two commanding wins in their two games, while the West Indies won the opening match very comfortably too.
Since then however it has been something of a chastening time for England's cricketers. The Ashes tour this past winter ended in another desperately poor 4-0 defeat on Australian soil and then the team travelled to New Zealand for two further tests as part of a short tour, but they ended up losing that series 1-0 to the Kiwis.
Prior to the series with India, the England team then tried to get a bit of form back by taking on a Pakistan side ranked lower than them in the ICC Test Rankings, but after losing the opening test, England had to play very well to defeat Pakistan in the second of two games to earn a 1-1 draw.
In sort, England's performances since they defeated Sri Lanka in 2016 by a 2-0 series scoreline, England have played a total of eight tests series against a number of different opponents. They have won just two of those series, drawing three and losing three.
Perhaps most ominously, one of those defeats was a heavy 4-0 defeat in a five test series which saw England tour India back in 2016/17 where the then captain Alistair Cook saw his team comprehensively outclassed by an Indian test side that are unquestionably the best test team in the world at the moment.
With England enjoying unusually summery conditions for a sustained period, will England be able to use this Indian Summer to their advantage against their rivals from the sub-continent, or will India prove to be a step too far for Root's team? Let's take a look at how the stats are looking ahead of the five test series which kicks off later this week.
Remember, if you want to bet on any of the test games then bet365 Sport offer plenty of great cricket betting including plenty of pre-match and in-play markets.
ICC Test Match Rankings (Men)
India – 125
South Africa – 112
Australia – 106
New Zealand – 102
England – 97
Sri Lanka – 91
Pakistan – 88
Bangladesh – 75
West Indies – 72
Zimbabwe – 2
Using the ICC ranking points system, you can see that currently India are well clear at the top of the rankings and when you view their form (as you will see later), you can understand why. They have beaten every one of the top ranked sides in the World in recent times (apart from Pakistan due to political reasons meaning the teams will not meet).
England's poor performances of late have seen them fall down the rankings into fifth place and unless they can put on a good show against India, then it is likely that Sri Lanka will b e challenging England for that sport, more so than England will be challenging New Zealand and Australia for third or fourth spots in the rankings.
However, it is not all doom and gloom for England. Two of England's best performances in a test series in recent times have come against the second-ranked South Africa, with England winning both of the previous two series between the teams, one on home soil and the other, more impressively in South Africa. A similar level of performance here is required to get the better of a strong India side.
Just how strong is the challenge India offer England? Well, over their last 11 test series, the Indian team have put together a superb run of results, that stretch back to the summer of 2015.
India's Test Results
2015 – India v Sri Lanka – Won 2-1
2015 – India v South Africa – Won 3-0
2016 – West Indies v India – Won 2-0
2016/17 – India v New Zealand – Won 3-0
2016/17 – India v England – Won 4-0
2016/17 – India v Bangladesh – Won 1-0
2016/17 – India v Australia – Won 2-1
2017 – Sri Lanka v India – Won 3-0
2017/18 – India v Sri Lanka – Won 1-0
2017/18 – South Africa v India – Lost 1-2
2018 – India v Afghanistan – Won 1-0
Full Record of Tests Played Since Summer 2015
Tests Played – 34
Tests Won – 24
Tests Drawn – 6
Tests Lost – 4
Series Won – 10
Series Drawn – 0
Series Lost – 1
With just one series defeat (in South Africa over the winter), India have deserved their lofty rankings and what is most impressive is how they have won these test matches. Only Australia, Sri Lanka and South Africa have actually managed to win at least one test against India out of all the test matches played over that time, and two of those teams have won just the one test in a series defeat.
Furthermore, two of the series won by a 1-0 scoreline were simply one off test matches, with the other a best of two series against Sri Lanka). In short, if India have played test match cricket at any point over the last three years, then they are likely not to have only won the test, but to have claimed the series win too, and often in comprehensive fashion.
As such, it will be a big task for England to take down this talented Indian side that not only have great bowlers, but also an exceptional batting line-up.
India's Tour of England 2018
India's tour of England began earlier on in the summer with three T20 International matches taking place at Old Trafford on the 3rd July, followed by another at Sophia Gardens in Cardiff on the 8th and the final T20 match was at Bristol County Ground on July 8th.
Next, the One Day team were in action in a series of three one-day international games at Trent Bridge on the 12th July, Lords on the 14th and then Headingly completed the series on the 17th.
This now brings us to the highlight of the summer and the five test series against England and the schedule for the five tests is outlined below:
First Test – Edgbaston, Birmingham – 1st to 5th August
Second Test – Lords, London – 9th to 13th August
Third Test – Trent Bridge, Nottingham – 18th to 22nd August
Fourth Test – Rose Bowl, Southampton – 30th August to 3rd September
Fifth Test – The Oval, London – 7th to 11th September
What are England's chances against India in the Test Series?
In truth, I think slim. That's not meant as a criticism of Joe Root's team in any way, I just feel that at the moment, Indian cricket is in a golden phase, in much the same way West Indian cricket had a golden phase in the 1980s and Australian cricket did in the 1990s and 2000s.
England's best hope is that the weather can detract from the quality of the Indian attack and offer their swing bowlers a chance to shine. If England's swing attack can hit the mark and give the Indian batsmen problems, then I think England could perhaps win a test or two, but I think India will win at least two, if not three and if things don't go well, maybe more.
That said, I think England will certainly give India a tough game but I am backing India to win this series by a 3-1 scoreline.