After a relatively low-key start to the season, four-time and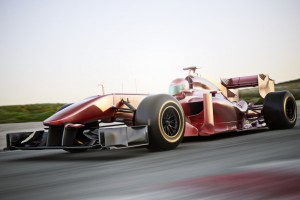 defending Formula 1 World Driver's Champion Lewis Hamilton has enjoyed more success of late. After trailing his great rival, Germany's Sebastian Vettel in the opening weeks of the season, Hamilton has now opened up a 30-point lead over his rival following his victory at Imola in the Italian Grand Prix on September 2nd.
The victory wasn't a straightforward one and it was achieved against the backdrop of a partisan home crowd supporting Ferrari's two drivers. Then on the first lap, Hamilton and Vettel clashed, which resulted in Vettel's car spinning, moving him down the positions from where he was unable to recover to any position better than fourth.
With the home fans voicing their displeasure, Hamilton further incurred their wrath later in the race by passing Kimi Raikkonen in the other Ferrari to take the lead, which he held onto to claim an impressive win.
Formula 1 Driver's Championship 2018 – Standings
| | | | | |
| --- | --- | --- | --- | --- |
| Pos | Driver | Nationality | Team | Points |
| 1 | Lewis Hamilton | GB | Mercedes | 256 |
| 2 | Sebastian Vettel | Germany | Ferrari | 226 |
| 3 | Kimi Raikkonen | Finland | Ferrari | 164 |
| 4 | Valtteri Bottas | Finland | Mercedes | 159 |
| 5 | Max Verstappen | Holland | Red Bull | 130 |
| 6 | Daniel Ricciardo | Australia | Red Bull | 118 |
Although these top six drivers have been the best-performing of all the 20 drivers in the F1 Championship this season, it is only really the six drivers from Mercedes, Ferrari and Red Bull that have genuine chances of winning races, hence they lead the driver's championship very comfortably from the other team's representatives.
However, such is the dominance exerted by Hamilton and Vettel that many experts feel that the season is boiling down to another two-horse race over the remainder of the schedule.
Formula 1 Constructor's Championship 2018 Standings
| | | |
| --- | --- | --- |
| Pos | Constructor | Points |
| 1 | Mercedes | 415 |
| 2 | Ferrari | 390 |
| 3 | Red Bull Racing | 248 |
| 4 | Renailt | 86 |
| 5 | Haas | 76 |
| 6 | McLaren | 52 |
| 7 | Force India | 32 |
| 8 | Toro Rosso | 30 |
| 9 | Sauber | 19 |
| 10 | Williams | 7 |
The dominance of the big three teams in Formula 1 this season is clearly evident in the Constructor's Championship where only the top three teams have achieved more than 100 points this season and indeed, Red Bull have almost 250, but they are still 142 points behind Ferrari who themselves are 25 points adrift of Mercedes.
What is abundantly clear is that Red Bull will almost certainly finish third in the constructor's competition with Ferrari and Mercedes battling it out for the top spot and that is a battle which may well rage right the way through until the final race of the season.
So, what will this weekend's race at the Marina Bay complex in Singapore hold for the teams? Let's take a quick look ahead and find out.
F1 Singapore Grand Prix – History
Since being introduced to the F1 schedule, the Singapore Grand Prix is one of the most memorable of the year as it is a night race hosted at the spectacular and floodlit Marina Bay Street Circuit.
Last year's race was made famous by a collision between both Kimi Raikkonen and Sebastian Vettel's Ferrari's and Red Bull's Max Verstappen, a moment which was named 2017's most dramatic moment in F1 and which has since been used widely in advertising by Sky TV for its 4K Ultra HD coverage of the race.
Since the race was reinstated onto the F1 Calendar in 2008, there have been just four winners of the race. Fernando Alonso (2008 and 2010), Lewis Hamilton (2009, 2014 and 2017), Sebastian Vettel (2011, 2012, 2013 and 2015) and Nico Rosberg (2016).
Given how the 2018 F1 season has panned out, it seems likely that it will be either Hamilton or Vettel adding to their already substantial number of wins in Singapore at the end of the race this weekend.
Marina Bay Circuit Details
This year will be the 10th anniversary of the reinstatement of the Singapore Grand Prix to the F1 schedule and the circuit, which is one of the longer ones in the F1 calendar at just over 5 miles long, sees cars compete over 61 laps. The lap record, set in 2017, is currently 1.45.008 and is held by Mercedes driver Lewis Hamilton.
The circuit is one of the most physically demanding for the drivers of the F1 year. The street sections of the course are bumpy and there are a total of 23 corners to take. Turn 18 is also spectacular as it is the only turn that takes the drivers underneath a grandstand. Add to this the stifling heat and humidity that is the norm for Singapore at the time of year and you have a race that really does test the driver's as well as the car's endurance.
Who will win the Singapore Grand Prix 2018?
If you fancy a bet on the race then bet365 Sport offer a great deal for new customers at the moment. You can get the details on the latest bet365 Sport Welcome Bonus by following the link. Once you are a member, you can enjoy lots of betting on F1 across a wide range of markets.
For this bet though, we are simply looking at who will be the outright winner of the race and as expected, there are two names that are well ahead of the rest in that particular market.
Singapore Grand Prix Outright Winner Odds
Sebastian Vettel – 5/4 favourite
Lewis Hamilton – 7/2
Max Vestappen – 4/1
Daniel Ricciardo – 5/1
Kimi Raikkonen – 9/1
Valtteri Bottas – 18/1
500/1 bar
*Odds shown are correct as of 1pm GMT on Monday 10th September 2018
As you can see Vettel and Hamilton, unsurprisingly dominate the betting here with Vettel, thanks largely to his four wins and his Ferrari car being the slightly favoured vehicle on this particular circuit, being the favourite.
In truth, I do agree that Vettel is the clear winner here, but I am tempted to find better odds than the 5/4 on the German to win, although as a better than even money bet, it is still worth backing to more than double your money should he win.
What are the best of the other bets I can back on the race?
So for me, I'd be looking for a decent each way option and I think that Kimi Raikkonen at 9/1 is the clear option here. Not only is his car one of the quickest around Singapore, he has been very consistent this year without landing a victory. That said, he has picked up numerous podium positions and if he can do so again here, which seems entirely possible, then at 9/1, he would represent a decent return if backed each way.