The development of Live Streaming services on sites like Bet365 Sport have turned our desktop PC's and mobile devices into more than just a means to place bets. Now you can watch the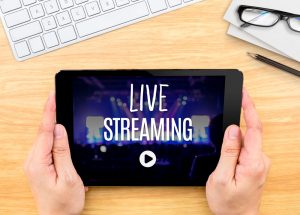 outcome of your bets by watching events live from your device and in many cases, you can even bet In Play on some events.
The ability for broadband and WiFi to carry more data at greater speeds, means that the age of live streaming has most definitely arrived and thousands of punters enjoy all aspects of Bet365's excellent and industry leading live streaming service every day of the week.
However alongside all the free to air live streams offered by the site, horseracing and greyhound racing punters can also enjoy live streams of meetings from all over the UK and Ireland. In this article, we'll explain how these live streaming services operate as they are slightly different to the other services available via Bet365.
Of course, before you begin to enjoy any live stream from Bet365, you need to be a customer. Click here for the latest Bet365 bonus information, which will get you signed up quickly and easily with a nice bonus to play through too.
What races does Bet365 offer live streams for?
Currently, Bet365 carries live streams of all UK and Ireland horse races, as well as offering selected live streaming of races in South Africa too. The service the site uses is that provided by the major companies that broadcast live racing to betting shops around the UK, At The Races, UK Racing and BAGS (greyhound).
This means that you can view a live stream for almost every horse race run throughout Ireland and the UK direct from your Bet365 account.
How do I access the live streams?
Unlike the other Live Streaming services on Bet365 Sport, which are available to any customer that has a credit balance in their account, the horseracing and greyhound racing streams are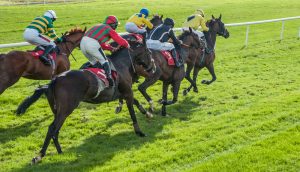 only open to customers that make a qualifying bet on the race in question.
To watch a live stream of a race, you must place a bet worth at least £0.50p in order for you to watch the live stream. That can be a bet of £0.50 to win, or a £0.25 each way bet, the choice is yours. However unless you make a bet on the race, you won't be able to watch it.
One thing to check before you view a live stream is to ensure that your Flash Player is up to date as the live stream software requires this to run effectively. In addition, if you are watching via a browser, you need to have Javascript enabled in order to enjoy the live streams.
One final point to note, which is important, is that the horse race or greyhound race you bet on will only stream back to the device upon which you made the bet. So for example, if you place a bet on a race from your PC, but then head out and want to watch the race on your iPhone or iPad, you won't be able to do this.
This is because when you place a qualifying bet, the live stream software recognises the machine from which the bet was made and will only allow the stream to work on that machine. This reason for this is to stop people tuning into streams that they have not made qualifying bets for.
When are the live streams available?
Typically, you can tune in to watch the live stream of your chosen horserace or greyhound race from around five seconds before the race starts. This is when Bet365 starts to live stream the coverage (which is taken from the feeds of At The Races or Racing UK).
This means that any race that is covered by these two giants of the horseracing industry (which is essentially almost every horse race run in the UK and Ireland), then Bet365 Sport will bring you a live stream on the race.
The live stream on each race runs from just before the start of the race, until just after the race is completed after which the stream will end. You can visit the Archive on Bet365 Sport to watch reruns of races shown on the site.
Are the streams shown live?
To all intents and purposes, the live stream is showing events as they unfold, however there is a slight delay due to the fact that the signal gets bounced around satellites and transmitted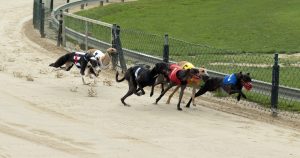 through receivers before it reaches your tablet or mobile or PC.
Therefore, although the event is shown live, if you were to watch the same race on a TV, or in the flesh compared to a live stream, the live stream may be delayed by a couple of seconds or so. This is also to ensure that Bet365 can offer fair In Play betting to customers.
Are the racing streams available via mobile?
The great news for mobile customers with Bet365 is that you can access horseracing streams direct to your mobile device, provided that you have a strong and regular WiFi or 3G/4G connection that can handle the data transfer rates.
However, seeing as live streaming can eat up large chunks of data, it is highly advisable if you are going to be using this service on a semi-regular basis or more, that you check with your mobile contract provider what your current data provision is. It may well be cheaper to increase your data package with your mobile company, than run the risk of a large bill from streaming lots of races.
You access the races in the same way on your mobile as you would the desktop site and the service is available for Android and iOS (iPad and iPhone) devices. You still must place the minimum bet on a race to be able to watch the live stream of the horserace.
There is a world of opportunity available for punters at Bet365 Sport who enjoy horseracing and greyhound racing and with the live streaming service, keeping up with your selections has never been easier or more fun. Tune in today and place a bet to see what all the fuss is about right now at Bet365 Sport.