If you enjoy betting on accumulators then you will know that one of the most irritating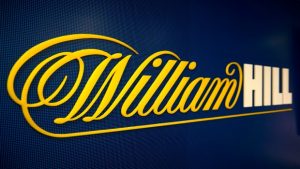 aspects of this form of betting is when you have placed a bet and all of your selections, bar one, comes in and that single result ruins what would have otherwise been a fantastic return.
That one errant result can turn a win of hundreds or even thousands of pounds into a zero return and it can be soul destroying for punters to have several of these bets happen during the course of a season (and yes, I speak from experience having had several of these near misses happen to me over the past few months).
However, the good news is that if you bet with our partner bookmaker William Hill when you place an accumulator bet of five selections or more, then if one result lets you down, you won't automatically be a loser, thanks to the fantastic Acca Five Insurance promotion currently available on the site.
What is the William Hill Acca Five Insurance offer?
With the Acca Five Insurance offer, you can place accumulator bets across any number of different sports and each day, for each accumulator bet that is let down by just one result, you can earn your stake back as free bets up to a maximum of £20 per day.
The flexibility of the promotion is what makes this so appealing. Not only can you place a bet that contains selections from a number of different sports and different markets, but you can also place a number of bets each day and all will qualify for the offer, up until you have received £20 in stake back as a free bet.
For example, you could on one day place six £5 accumulator bets with William Hill and if four of those bets lose with just one selection letting you down, then you will earn a £5 free bet with the Acca Five promotion for each of the four that let you down for the maximum £20 free bet rebate.
You are free to then place additional bets the following day and once again, you have a £20 limit on rebates for accumulator bets of five or more selections that miss out by just one selection letting you down. So you can use this offer seven days a week, 52 weeks a year to potentially earn a total of £7,280 in rebates on your bets.
Are there any limitations regarding the selections I can make for my accumulator?
There is just one limitation on your selections for any accumulator you make with William Hill to qualify for this offer and that is that every selection in your bet must be priced at 1/2 (1.5) or greater. If any selection is below this figure, then the bet will not qualify for the offer.
You also cannot cash in your bet you cannot bet In Play on an event and all your bets must be straight accumulator bets and not named multiple or permed bets.
You can however place Each Way selections on your bet slip, but for these selections only the win part of the bet will count towards the offer. So, if you bet a £5 each way fivefold, for £10 in total, you will only receive back £5 as the free bet.
You can only place qualifying bets online or via mobile or text messaging services with William Hill. If your bet is placed using a Free Bet token then it will not qualify for this promotion.
An Example of how the Acca Five Insurance works
Punter A visits William Hill on his mobile and places a stake of £10 the following fivefold accumulator bet:
Atlanta Falcons to beat the Seattle Seahawks in the NFL – Money Line bet at Evens
Brighton and Hove Albion to beat Stoke City in the Premier League – 11/8
Sevilla and Liverpool to draw in the Champions League – 12/5
Mundersfield to win the 1.00pm horse race at Wolverhampton – 6/1
England to beat Tonga in the Rugby League World Cup Semi Final – 1/2
Scenario A – Zero to three of the selections above win – If none, one, two or three of the above selections win but two or more lose, then you receive no insurance pay out and your bet is a loser.
Scenario B – Four of your selections above win, but one loses – Regardless of which one of your selections let you down, as your bet qualifies for the Acca Five promotion, you will receive back your full £10 stake as a free bet.
Scenario C – All five of your selections win – Then you would receive a rather nice pay out of £1,695.75 for your winnings, plus you would get your £10 stake money back and seeing as your bet is a winner, you don't need the insurance.
Who is the Acca Five Insurance offer primarily for?
Although any punter that places accumulator bets can access this offer with William Hill, it is particularly beneficial to those punters that like to place larger stakes five-fold or greater accumulator bets with William Hill (by larger stakes we mean bets with stakes of of £10 or greater).
Additionally, if you are a punter that likes to make lots of smaller stakes accumulator bets across a given day or week, then the Acca Five Insurance offer is equally valuable to you as there is no limit on the number of bets you place that can qualify for the offer. The only limit is the £20 daily limit on rebates as free bets. So you could, receive back 20 x £1 stakes on accumulators placed in a single day, though no more than this number within a 24-hour period.
Can I add more than five selections to a qualifying accumulator bet with the offer?
Yes, you can, provided that all of your selections are from sports markets and are of odds of 1/2 (1.5) or greater. There is no limit on the number of selections you can add to your bet slip, however you only qualify for the insurance if just one of your selections lets you down. So, if you make a seven-fold accumulator bet and two or more selections let you down, then you will not qualify for the insurance.
Do you have any tips for compiling five-fold accumulators that will have more chance of success?
Hitting a five-fold accumulator bet is not easy, in truth, it is very difficult and you need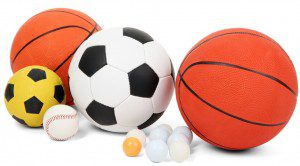 to have expectations that your bet will likely not win. This is the mindset every accumulator punter needs to have to bet this way as hitting these bets is tough. This makes you resilient and also makes you place the right level of stakes for your bet.
For a beginner to accumulator (or acca as it is sometimes known) betting at William Hill here's some simple tips to follow:
Bet smaller stakes – a successful fivefold accumulator can turn even a £1 or £2 stake into a sizeable return.
Place lots of smaller bets – If you have £10 to spend on accumulator bets, I'd place either 5 x £2 accumulator bets or 10 x £1 accumulator bets rather than one £10 accumulator bet. By having more accas and more bets in play, you have more chance of winning.
Stick to five selections – Hitting a successful fivefold is very tough. Hitting a bet with more selections is even more difficult. Keep your bets to the minimum five selections.
Remember a small win, is still a win – Some people get into the mindset that only a big accumulator win is acceptable. That is nonsense, if you bet £1 and win £5, then that is markedly better than betting £1 and potentially winning £500, but actually winning nothing at all.
Stick to the sports and markets you know – I only ever place accumulator bets on soccer as it is my main interest and I don't have the depth of knowledge to make bets on other sports. Bet on sports you are knowledgeable about and your picks for your accumulators will likely stand a better chance of winning.
Remember, you only need one big win – Accumulator punters have to become accustomed to losing most bets, but that is ok as sometimes just one win can produce you a massive profit and cover all those losses. Not too long ago, I was on a losing streak of many £5 acca bets, but then landed one eightfold bet that saw me take home £2,800. That single win not only covered what I'd bet, but also more than what I have spent since (and I've had several other decent sized wins since then too).
By following these simple tips, you too can enjoy some fantastic accumulator betting with this easy to access offer from William Hill.