William Hill has been a partner site with Bonus Referrer Code for a little while now, so it is about time we took a closer look at some of the better value deals you can find on the site. Outlined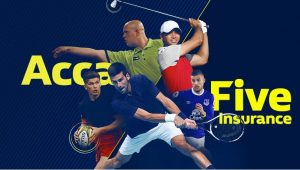 below are five great offers that are available at William Hill right now, ideal for the punter seeking a little extra value when they place their sports bets for the day.
Bet £10 Get £30 In Free Bets New Customer Offer
As a new customer with William Hill then you are eligible for a superb free bet bonus when you sign up. Simply join William Hill by entering your details and then make your first deposit of at least £10 into your newly created account.
Then with your first bet, place a £10 bet on a selection of odds of 1/2 or greater and when you do, William Hill will reward you with three £10 bets as a welcome gift. You can then use these free bets as risk free bets on a number of different sports as a thank you for signing up with the company.
This is an affordable and easy to realise bonus which may not be worth hundred or thousands of pounds, but which is certainly achievable by the vast majority of people seeking to place sports bets online.
Two Clear Bonus
Horse racing betting is still one of the mainstays of William Hill's day to day betting operations and it is no surprise given how long their history is with the sport. You would expect that William Hill offers an outstanding horseracing betting deal for punters and they do that in the form of their Two Clear Bonus.
With this offer, when you place a bet on any horse running in a UK or Irish based flat race, if the horse you back wins the race by two lengths or more, then you will receive a 15% free bet bonus on top of your winnings.
So for example, if you place a £10 bet on a horse at 10/1 to win the race and the horse wins by three lengths, then you would win £100 returns, plus your £10 stake back. However with William Hill, thanks to the 2 Clear bonus, you get a 15% free bet bonus calculated on your £100 winnings. That means in addition you'll receive a £15 free bet!
The maximum Free Bet you can receive as part of the offer is £100 (on a win of £1,500 or more). Other provisos are that the race must have six or more participants in to be eligible for the offer and it is only offered on Race Winner bets. Each Way bets will be paid out but only on the winning part of the bet.
Once you have received your free bet bonus, you then have to use that bet within four days of receipt otherwise the bet will expire.
All Sports Acca Insurance Bonus
Accumulator betting has grown massively in popularity in the online sports betting industry over the last decade or so and it remains one of the most popular forms of bet placed every week by a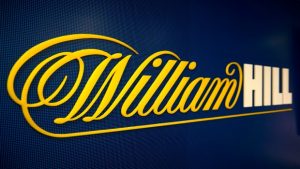 significant majority of punters. Of course, that means sports betting sites want to offer customers a great deal when they place accumulator bets with them and William Hill's All Sports Acca Insurance Bonus is one great example of this.
Unlike other sites which tend to offer bonuses based on one particular sporting accumulator, with William Hill, you can bet on any number of different sports accumulator markets but the offer remains the same.  Simply place a five-fold accumulator (all selections must be 1/5 odds or greater) on any sport and if one of your selections lets you down, William Hill will refund your stake as a free bet.
You are free to mix and match your selections from a number of different sports, even within the same bet,  William Hill offer an extensive list of all the sports you can use with this offer, together with the markets that you can select from for each sport, on the promotional page for the offer. It is a good idea to familiarise yourself with this list before placing a bet.
It is also worth noting that the rule regarding selections being 1/5 or greater is not in force if you pick from games in certain football competitions and once again, a list of these exempt competitions is displayed on the William Hill promotional page.
Enhanced Odds On All Sports Markets
One of the most important considerations you will have as a punter is the ability to bet on multiple markets, but also to ensure that you get the best value for your bet. There are many services set up to check the prices on the most popular bets which can let the punter know which company is the best value option for any particular bet.
However, what these sites cannot tell you is when a company offers a better deal on a market than any of their competitors and that is precisely what William Hill do each day with their Enhanced Odds promotions.
Every day of the year, William Hill will select a number of bets from a wide range of the most popular markets and enhance the prices on these bets to ensure that you get a great deal if you bet with the company. Enhanced prices are easy to spot as they are marked with a yellow arrow icon to indicate that the odds on the bet have been improved.
#Your Odds Tweet Your Bet Service
If you are a more experienced punter and find that there may be specific types of bets you want to put on that go beyond the standard markets that a sports betting site would offer, then what can you do to place the bet you want at a price that you are happy with?
Well at William Hill, if you are a customer then all you need to do is get yourself a Twitter account (if you do not have one already) and then follow @WilliamHill on Twitter. Then when you have a bet that you'd like to make that you cannot find listed in the markets for the sporting event, you can simply tweet the details of your bet to @WilliamHill with the hashtag #YourOdds as part of your message.
What will then happen is that William Hill will look at your bet and evaluate it as they would the odds on any other bet they offer. Once your bet has been evaluated, William Hill will tweet you back with a price for the bet. You can then decide if you want to place that bet or not based on the price that William Hill offer.
As the likes of services such as Twitter grows in popularity, the ability to formulate your own bets, especially for football betting where you may wish to place a bet that is based on several conditions being met (such as Team A to have 6-8 corners, Player X and Player Y to be booked and Player Z to score at any time in the game), is a godsend for punters and doing it this way is the quickest and easiest method to get those bets placed.