After 16 Matchday 3 matches last week, we now have the return fixtures of those games taking place this week and another three points up for grabs across those games in the Champions League.
In this preview of this week's action, we are going to take a look at each of the eight groups and also give you the situation in each in terms of which teams can secure a place in the knockout phase this week, as well as those fighting to remain in with a chance of qualifying.
We will of course also give you the latest odds on each game, courtesy of bet365 Sport, as well as our tips for each game, which will take in a wide range of different markets, not just the Match Result betting option.
We have had some good weeks for tips in recent times, so let's hope that I can point you in the right direction of some more good quality bets this week.
Kick off times are 8pm unless stated.
Groups A, B,C and D play their fixtures on Wednesday 12th October.
Groups E, F,G and H play their fixtures on Tuesday 11th October.
All odds shown are courtesy of bet365 Sport and were correct at the time of writing but may have changed in the meantime.
Champions League – Pre-Matchday 4 Standings & Fixtures
Group A Standings
Napoli – 9pts (+11)
Liverpool – 6pts (0)
Ajax Amsterdam – 3pts (-2)
Rangers – 0pts (-9)
A win for Napoli would ensure that they qualify for the knockout phase of the tournament.
Group A Fixtures
Napoli v Ajax Amsterdam (5.45pm)
Napoli were 6-1 winners in Amsterdam last week and so they will come into this game with a 100% record and renewed confidence and also top of Serie A. There's not a lot of hope for Ajax fans in this one I feel, despite their decent away record over the last few years.
Tip – HT/FT – Napoli / Napoli – 11/8
Rangers were shut out at Anfield but will hope to have more joy at home against a Liverpool side shipping goals at an alarming rate in the Premier League, but even so, I would still back the Reds to land the win here.
Tip – Liverpool to win 2-1 – 9/1
Group B Standings
Club Brugge – 9pts (+7)
FC Porto -3pts (-3)
Bayer Leverkusen – 3pts (-1)
Atletico Madrid – 3pts (-3)
A win for Club Brugge would see them qualify for the knockout phase of the tournament.
If Club Brugge win and the other game finishes as a draw, Club Brugge will win the group.
Group B Fixtures
Atletico Madrid v Club Brugge (5.45pm)
Atletico come into this game knowing a win is a must against a Club Brugge side who have dominated this group and are yet to concede a goal in their three previous games. Could the Belgian side spring another upset on the road with a win here? I'm not so sure.
Tip – Under 2.5 Goals – Evens
Bayer Leverkusen v FC Porto
A win for either team in this game will seriously enhance their chances of progressing on from the Group Stage, so this is a big game in a group that has proven tough for all the teams apart from Brugge.
Tip – Draw – 13/5
Group C Standings
Bayern Munich – 9pts (+9)
Inter Milan – 6pts (+1)
Barcelona – 3pts (+1)
Viktoria Plzen – 0 pts (-11)
A win for Bayern Munich will see them qualify for the Knockout Phase of the tournament if Barcelona don't beat Inter Milan.
Group C Fixtures
Last week's game between these two was mired in controversy with Barcelona feeling they should have had a clear penalty awarded. Inter's win was a huge one for the Italians and if they can avoid defeat here, they could put Barcelona in a very tricky position to qualify.
Tip – Bet Boost – Robert Lewandowski To Score The First Goal – 3/1
Viktoria Plzen v Bayern Munich
The German side thrashed the Czech team last week and I cannot see anything in store for Plzen other than a repeat of that. They are just not at the same level as Bayern and it would be a huge surprise if the German side don't land another comprehensive win here.
Tip – Bayern Munich to win 4-0 – 8/1
Group D Standings
Sporting Lisbon – 6pts (+2)
Tottenham Hotspurs – 4pts (0)
Eintracht Frankfurt – 4pts (-2)
Marseille – 3pts (0)
Nothing can be decided in this group this week.
Group D Fixtures
Sporting Lisbon v Marseille
Sporting remain in control of this group despite the fact that they went down to a bad-tempered defeat in France to Marseille last time out. The French side may well stand a chance of putting themselves back in contention in this group with another win here.
Tip – Marseille to win – 9/4
Tottenham v Eintracht Frankfurt
A 0-0 draw last week between these two was probably a better result for Tottenham, even if Spurs fans will feel they should have won. It will be a good point if they can back that up with a win here on home soil against a Frankfurt side that has lost a number of key players from last season's Europa League success.
Tip – Harry Kane to score first – 3/1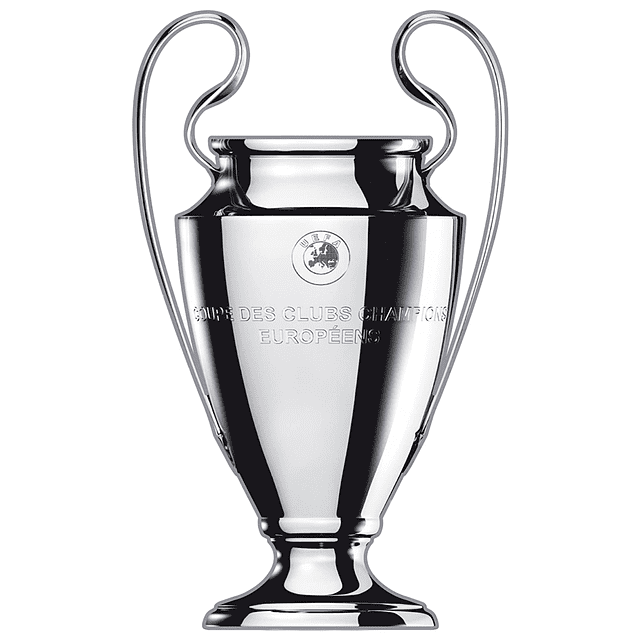 Group E Standings
Red Bull Salzburg – 5pts (+1)
Chelsea – 4pts (+2)
Milan – 4pts (-1)
Dinamo Zagreb – 3pts (-2)
Nothing can be decided in this group this week.
Group E Fixtures
Dinamo Zagreb v Red Bull Salzburg
Salzburg are the surprise leaders of Group E but I think that this may change after this week. Zagreb are a tough nut to crack at home as Chelsea and Spurs have found out recently and I think the Austrian side may do well to pick up a point here.
Tip – Draw – 23/10
Chelsea put Milan to the sword with a superb performance at Stamford Bridge last week and I think away from home they are likely to be just as dangerous against an Italian side that haven't really shown their best form in Europe for a few years.
Tip – Chelsea to win – 27/20
Group F Standings
Real Madrid – 9pts (+6)
Shakhtar Donetsk – 4pts (+2)
Red Bull Leipzig – 3pts (-3)
Celtic – 1pt (-5)
A win for Real Madrid would see them qualify for the knockout stage.
A win for Real Madrid and if Red Bull Leipzig do not beat Celtic would mean that Real Madrid will qualify as Group F winners.
Group F Fixtures
Celtic v Red Bull Leipzig
Celtic went down to a 3-1 defeat in Germany last week against Red Bull and in truth, I actually feel the German side may well be better suited to getting a result away from home against the Scottish Champions than they were at home, given the pace they can hit Celtic with on the counter.
Tip – Red Bull Leipzig to win – 23/20
Shakhtar Donetsk v Real Madrid
There's no discounting Real Madrid from Champions League potential winners talk and so they have proved by winning all three games in the group so far. I expect them to make it four in Poland this week against a spirited Shakhtar side.
Tip – Real Madrid to win and both teams to score – 7/4
Group G Standings
Manchester City – 9pts (+10)
Borussia Dortmund – 6pts (+5)
Sevilla – 1pt (-7)
Copenhagen – 1pt (-8)
If Manchester City win, they will qualify for the knockout phase.
If Manchester City and Borussia Dortmund win, both will qualify for the knockout phase.
Group G Fixtures
Borussia Dortmund v Sevilla
Dortmund produced one of their best displays of the season to hammer Sevilla 4-1 in Spain last week and it is hard to see how the Spanish side can turn that kind of defeat around away from home against a team that fought back to draw with Munich at the weekend.
Tip – Bet Boost – Dortmund to win, Dortmund to score in both halves, Moukoko to have 1.5 shots on targey – 9/2
Copenhagen v Manchester City (5.45pm)
Manchester City are crushing opponents at the moment and I don't hold out much hope for Copenhagen here. The Danish side are not half bad, but City are a class or two above them and I expect nothing other than another Erling Haaland show and a big win for the home side.
Tip – Erling Haaland to Score First – 7/4
Group H Standings
Paris St Germain – 7pts (+3)
Benfica – 7pts (+3)
Juventus – 3pts (0)
Maccabi Haifa – 0pts (-6)
If PSG or Benfica win and Juventus lose to Maccabi Haifa, then winner of the PSG v Benfica game would qualify for the knockout phase of the competition.
Group H Fixtures
Maccabi Haifa v Juventus (5.45pm)
Juventus were given a real test by the Israeli side last week and they may feel they have a chance of an upset at home with Juventus in very poor form by their standards, but I am backing the Italians to dig in and claim what could be a very important win.
Tip – Bet Boost – Di Maria over 0.5 shots on target, Juve to win, BTTS – 11/2
Paris St Germain v Benfica
The game between these two teams last week was very close indeed and while PSG had the better of possession, Benfica perhaps had the better chances to win the game. In France though, I do expect the home side to take full advantage of playing in front of their own fans.
Tip – Paris St Germain to win and both teams to score – 7/4