What Games Should I Try At Bet365 Casino?
[toc]Casino games are immense fun – and whether you are a predominantly a sports betting fan, a bingo star or perhaps a poker player extraordinaire – most punters will occasionally forego their first choice entertainment and
have a little dabble at a casino game
.
Fortunately, you are spoiled for choice when it comes to casino games on Bet365 with Bet365 Casino and Bet365 Vegas both offering a wide selection of top casino games from some of the very best software manufacturers in the world today.
With hundreds of games available on each site, sorting through all the game available can be time consuming, especially if you just want to ante up and play.
Have no fear – we've spent the time so you don't have to, and you can jump right on the machines or tables.
But first, if you aren't a customer of Bet365 Casino, you'll want to sign up to reap all the benefits the site has to offer, including a free Bet365 Casino welcome bankroll.
The top ten games to try at Bet365 Casino
10. Gladiator progressive slot
Based on the famous film of the same name starring Russell Crowe, Oliver Reed and Joaquin Phoenix, the Gladiator progressive slot perfectly captures the ambience of the film and is certainly, in terms of graphics and sound at the very least, one of the most captivating slots you can play on the site.
It also helps that this slot also offers one of Bet365 Casino's largest regular progressive jackpots, which is frequently in excess of £500,000.
The game play is simple and the slot is packed with features and is playable for a wide range of stakes to suit all players pockets.
9. Craps
Craps may be the casino game that is most alien to UK players, but this world-famous dice game is surprisingly easy to play once you are used to the bets available and the terminology used. The Bet365 Casino version of the game is beautifully realised with two distinct sections to the game.
First is a view of the betting layout where players get to place their bets from the choice available in much the same way as you do roulette. Once your bets are placed, you click on the roll button and the die's are cast and the number revealed, with winning bets automatically paid out.
Craps is a fast, fun and simple game to play and well worth trying if you have never played before.
8. Any of the Marvel Superheroes progressive slots/roulette
Progressive slot games are always one of the most popular attractions on a casino site and at Bet365 Casino, superhero fans get a selection of outstanding Marvel super hero slots, all of which pay into a single progressive jackpot fund.
The choice of Marvel superhero slots available in this progressive game is hugely impressive: Blade, Thor, Fantastic Four, Ironman 2, Ghost Ruder, X-Men, The Avengers and even a Marvel Superheroes version of Roulette all pay into the same single progressive slot jackpot.
With each game packed with different features, there's a huge amount of entertainment here allowing you the same chance to win a jackpot regularly in excess of £500,000.
7. Blackjack
It's arguably one of the most simplest strategy games at the casino, easy to play but almost impossible to master, yet it often offers players the very best chance of taking home a profit from the casino thanks to its low house edge. If you are playing at Bet365 Casino, then don't forget to check out Bet365 Casino's blackjack game.
Located in the Card Games section of the site, the blackjack game on Bet365 Casino is immaculately realised and plays very smoothly. You can even increase your chances of winning by playing to basic poker strategy, which when followed, decreases the house edge slightly over the longer term.
6. Jacks or Better video poker
Another great game with a generally low house edge is video poker. This digitised version of the famous card game is easy to play, with players simply electing which of their five cards to hold and which to discard in favour of new cards.
Make a hand better than a pair of jacks with your selection and you win at a predefined rate. It's a very simple, fast, and fun game to play and traditionally has offered punters an excellent chance of turning a profit from a session, given its generally low house edge.
5. Roulette Pro
If you want an immaculately realised version of roulette to play at a casino, then there are few better options available than Roulette Pro. The layout is beautifully realised and looks superb, making it easy to place your bets and with table limits starting at a minimum bet of 25p for bets of 5/1 or greater and £5 for bets of 2/1 or less, it is easily affordable too.
What is really impressive is when you place your bets and spin the wheel and the action turns to the wheel which again, is superbly animated and allows you to clearly see where the ball is landing.  If you want a fully detailed and realised version of roulette to play, Roulette Pro is an ideal choice.
4. Monty Python's Spamalot progressive slot
Based on the Eric Idle-produced musical of the same name, which itself is based on Monty Python's classic film The Quest for the Holy Grail, the progressive Spamalot slot offers one of the biggest progressive jackpots on the site, frequently over £1m and currently over £1.5m is available for one lucky punter to win.
However there is more to the game than simply a large jackpot.
This is a slot you will really enjoy if you share the same quirky humour as the Monty Python team with plenty of references for fans of the musical and the original film to enjoy, as well as a few moments of classic Python dark humour.
3. Any live dealer game
Many people are unaware of the fact that if you prefer to do so, you can play several versions of classic casino games with a live dealer, just as you would in a casino. A webcam relays the information to your screen as the live dealer takes care of matters at the table.
There is roulette, blackjack, baccarat, casino hold'em, and sic bo available and a choice of European or Asian live dealers in control of events.
So if you prefer a person handling your bets rather than a machine, then the live dealer option is well worth a look.
2. Keno
Keno is a very simple, bingo/lottery style game where the player selects up to ten numbers and a stake level. Once you have made your bet, the random number generator kicks into action and selects numbers. If you hit a stated number of numbers from your selection, then you win the stated prize.
With a top prize of 10,000 if you manage to hit 8/8, 9/9 or 10/10 numbers in any given game (for a stake of £1), Keno is a game which may not offer a great house edge, but it is fast, fun and enjoyable to play, especially for bingo fans.
1. Football Carnival slot
If you are looking for the perfect slot to enjoy during the World Cup Finals this summer, then the Football Carnival Slot is the ideal choice. This 50 payline slot features five reels and a host of Brazil and football themed icons to get you in the mood for this summer's showpiece sporting event.
You can bet as little as 50p or as much as £50 per spin and the game features a number of Wilds and Scatter icons which can earn you 10 free football games, with an increasing multiplier for the win.
How do Bet365's progressive slot games work?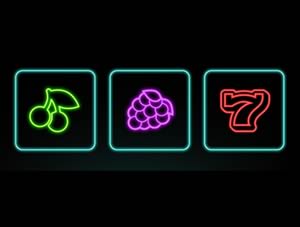 There are several reasons why slot machines are so popular. They are very easy to play, players do not require any skill or knowledge to win the big prizes and thanks to clever design and programming by manufacturers like Playtech and Microgaming, players can customise how much they are spending per spin to ensure they eke the most out of their bankroll.
However, without doubt one of the most important factors for any casino when it comes to online slots is the number and quality of progressive jackpot slots they have available.
What is a Progressive Jackpot Slot?
To explain what a progressive jackpot is, it is first necessary to understand how a typical online slot game works. In a traditional slot, your stake money is divided into two separate contributions. The vast majority is taken by the machine and paid out to players who hit winning combinations, and a smaller percentage of your cash is taken by the casino as their operating cost.
In a Progressive Jackpot Game, how your stake is divided is different. The casino still takes a small slice and the majority of money you pay still does go on paying out winning combinations but a third amount is deducted from your stake and this is added to the progressive jackpot fund every time the slot is played.
Over time, as more and more people play the slot, the amount of money in the progressive fund swells and increases. This is a progressive jackpot and in some of the biggest games, the amount of money that can be won can run into the millions of pounds.
So popular are progressive jackpot slots, that casino software developers have worked hard to develop other casino games that offer progressive jackpots.
The good news is that as a Bet365 Casino player, you have an unparalleled choice of outstanding progressive jackpot slots and other games to choose from when you join the site and make a deposit.
Remember, new players at Bet365 Casino can qualify for an outstanding Opening Bonus of up to £150 if you deposit £100 into your account. So remember to take full advantage of this offer if you are a first time player with Bet365 Casino before you start playing.
Bet365 Casino's selection of progressive jackpot slots & games
The sheer number of different progressive games on offer at Bet365 Casino makes it easy to see why players regularly play here in an attempt to win the big jackpot prizes on offer.
Listed below are all of the current progressive jackpot games on Bet365 Casino at the time of writing, listed in order of the games that tend to have the lower progressive jackpot funds, right up to the slots that offer the largest progressive jackpot wins.
| | | |
| --- | --- | --- |
| Name of Game | Game Type | Usual Progressive Jackpot |
| Everybody's Jackpot | Progressive Slot | Variable |
| Safecracker | Progressive Slot | Under £10,000 |
| Wall Street Fever | Progressive Slot | Under £10,000 |
| 10-Line Jacks or Better | Progressive Poker Game | Under £10,000 |
| Wall St. Fever | Progressive Slot | Under £10,000 |
| Queen of the Pyramids | Progressive Slot | Under £15,000 |
| Cinerama | Progressive Slot | £10,000 to £20,000 |
| Fruit Mania | Progressive Slot | £10,000 to £20,000 |
| Diamond Valley | Progressive Slot | £15,000 to £30,000 |
| Jackpot Darts | Progressive Darts Game | £50,000+ |
| Deal or No Deal Slot | Progressive Slot | £75,000+ |
| Deal or No Deal World Slot | Progressive Slot | £75,000+ |
| X-Men* | Progressive Slot | £100,000+ |
| Thor* | Progressive Slot | £100,000+ |
| Fantastic Four* | Progressive Slot | £100,000+ |
| Iron Man 2* | Progressive Slot | £100,000+ |
| Marvel Roulette* | Progressive Roulette Game | £100,000+ |
| Megaball | Progressive Bingo Game | £100,000+ |
| Funky Fruits | Progressive Slot | £200,000+ |
| Gladiator | Progressive Slot | £300,000+ |
| Beach Life | Progressive Slot | £400,000+ |
| Monty Pythons Spamalot | Progressive Slot | £750,000+ |
| Gold Rally | Progressive Slot | £2,000,000+ |
* Games marked with an asterisk share the same Marvel Progressive Jackpot, meaning every spin on each separate game pays into the same jackpot. This means that these jackpots can therefore grow rapidly as there are more opportunities for people to play them and thus contribute to the fund.
It is worth noting that the figures above are estimates and that actual winning jackpot figures can vary considerably both below and in excess of the numbers stated above.
The reason for that is that progressive jackpot winning amounts are entirely dependent upon three key factors; how long has passed since the last big progressive jackpot win, what the minimum jackpot fund is for that game and how many people have played the game since the jackpot was last triggered.
Obviously, the longer the amount of time that passes between jackpot wins, the more people will have chance to play the game and thus the progressive jackpot will be higher. The shorter the amount of time between jackpot wins, then the chances are the jackpot will be lower.
How much each jackpot fund is seeded with also plays a key role. The more money a slot has guaranteed as a minimum jackpot, then the more popular these games tend to be with players seeking a life changing win. You tend to find the games with the biggest progressive jackpots, such as Monty Python's Spanalot and Gold Rally, will be seeded with larger initial jackpot funds than smaller progressive jackpot games.
It is also worth remembering that Bet365 Casino does regularly add new games to its portfolio over the course of the year, so it is worth checking back with the site to see if any new progressive games have been added since the publication of the article.
Separating myth from fact concerning progressive jackpots
To conclude this article about Bet365 Casino's top line of Progressive Jackpot Games, let's learn a little about how to play these games more successfully and how to avoid some of the common myths and misconceptions that are frequently believed by players when it comes to progressive jackpot games and online slots in general.
1. The more you play, the more you will be paid out
This is utterly false. An online slot does not know you have paid £X amount into the machine in stake money and therefore deserve to win more than a player who has played a lesser amount. All wins are entirely random, you can pay a small fortune in and never win, or play for just two spins and win a huge amount.
What is true is that the more you play the slot, the more chances you give yourself of winning. However, it does not mean you will necessarily win more than any other player.
2. A progressive jackpot is due to be won
All spins on any progressive slot are entirely random. There is no such thing as a jackpot that is 'primed' ready to be won. You are as likely to win the jackpot playing one hour, one day, one month, or one year after it was last triggered, regardless of the size of the jackpot or how many people have played.
What is true is that by playing progressive games more often, you give yourself more chances of winning the jackpot as you have more spins at it. But on each spin, you have the same chance as every other player of winning the jackpot.
3. There is a 'system' that can be used to guarantee wins on slots
All the top casinos ensure that their software is Safe and Fair by having it registered and certified before play by a licensed authority. This ensures that the slot is fair and truly random.
As such, since the chances of winning are an entirely random event, there is no possible system that can predict a successful win. Save your money for playing on the slot, rather than purchasing a 'guaranteed' system for success, that will not and cannot work.
Looking for Bet365 bonus offers? Check out our updated Bet365 promo codes.
Bet365 Casino's top three progressive jackpots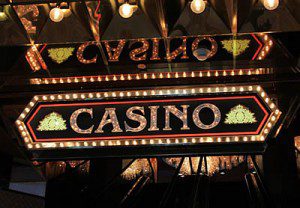 There is undoubtedly no better feeling in all forms of gambling than landing a big win.
Whether you strike it lucky at the poker table, on the roulette wheel or with a sports bet, landing a life-changing win is what most gamblers dream of.
One of the most popular ways to do this is via a progressive jackpot slot and at the Bet365 Casino, there are several different types of progressive slots and other games available.
Now let's take a look at some of the biggest jackpot games available on the Bet365 Casino site.
Bet365 Casino's Top Progressive Games
Any of the Marvel Progressive Jackpot games
There are currently five Marvel Progressive Jackpot games available at Bet365 Casino: X-Men, Thor, Fantastic Four and Iron Man 2 progressive slots plus Marvel Roulette.
Playing on any of these five games sees your progressive slot contribution paid into the same progressive jackpot fund, so with five games paying into one fund, this can see the amount available to win rise considerably in a relatively short space of time as there are five different games paying into the same progressive jackpot fund.
All of these games are based on the successful and hugely popular Marvel superhero series of films and as such, enjoy widespread popularity with both slot fans and fans of the films in the series, which includes the popular Avengers Assemble as well as several new films due for release in 2014 and beyond..
These video slots offer more than just a progressive win, with plenty of top prizes available to be won in the base game, as well as a number of other bonus features to unlock via wilds or scatter symbols landing in the necessary positions.
Monty Python's Spamalot
Based on the theatrical show of the same name, which is itself based on the film Monty Python and the Holy Grail,  Spamalot features a host of catchphrases and songs made famous by both film and stage show, as well as animations in the familiar Monty Python (Terry Gilliam) style.
There's lots of great features on the Spamalot slot including a bonus game where you get to work your way towards the progressive jackpot by picking a cash prize from behind one of several different symbols, including killer rabbits, pointing hands, cows, knights and mor.
This slot proves popular for another reason too as it is alive with Monty Python references, animations, songs and humour and for fans of TV show and films, it is certainly one of the most enjoyable slots you can play.
Combined with the fact that this slot offers one of the larger progressive slots on the Bet365 Casino sites more often than not, it is not difficult to see why it is a winner with players.
Gold Rally Progressive Slot
Without doubt one of the most popular progressive jackpot games on the Bet365 Casino site is Gold Rally.
This is a progressive slot with a difference though as instead of 4×5 or 3×5 symbols on screen, it is a 3×3 board with just nine paylines, but despite its apparent simplicity, it regularly offers some of the biggest progressive jackpots on the Bet365 Casino site.
There are nine possible paylines which correspond to the three columns, three rows, two diagonals  and finally, all nine squares. Players win by landing winning combinations of symbols on all the active paylines.
To win the progressive a player has to bet the maximum amount on each spin (by activating all the possible paylines) and then land nine scales scatter symbols on each of the nine slots on screen.
Gold Rally is very popular with players due to it being a very quick and easy game both to play and to understand, combined with a very attractive progressive jackpot that grows relatively quickly.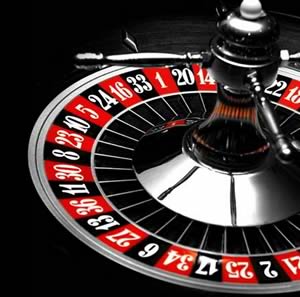 For many people, playing online at the virtual tables is a perfectly enjoyable way to spend your free time. Online casinos, such as those at Bet365, offer a wealth of games, often in greater numbers than you can find in a real world casino.
There's also the option to play for smaller stakes in the digital realm compared to the real world and you certainly don't run up additional sundry costs, such as travel or food when playing on your laptop, tablet or smartphone when compared to a night out which ends up in the local casino.
That said, it is also certainly true that a certain cross section of gamblers prefer to play games where there is another human being involved in the process as the dealer or croupier. Fortunately though, nowadays this does not have to involve an expensive night out as Bet365 Casino customers can access a number of Live Tables, complete with glamorous hosts ready to run the game and take the bets.
In this article, we'll take a look at the live tables on offer from Bet365 and what the positives and negatives are from playing these games compared to playing software-run games, or in the real world casinos.
Haven't yet signed up a Bet365 account? Don't wait – take advantage of a Bet365 no deposit bonus code.
Bet365 live dealer tables
While online casino games have been around for a good while now, the vast improvement in download and transfer speeds now means that companies like Bet365 can now stream video over the Internet quickly and easily to a number of different devices. With this technology now common, this means that as well as software driven casino games, you can actually join other players playing in a room, with a real, live host running your game of choice.
The host will take the bets as well as spin the ball (in roulette) or draw the cards in the case of card games like baccarat and blackjack. The camera angle shown actually makes it feel like you are sat at the table in the real world with the dealer, though you still make your bets via your computer, phone or tablet from the comfort of your own home.
You can also chat to the dealer and other players at the table through the use of a chat tab.
In short, Live Tables are a way for Bet365 Casino to bring a touch of the real world casino feel, to the user playing from their laptop, tablet or smartphone.
What live dealer games do Bet365 offer?
There are a total of eight live tables that Bet365 Casino offers with the Live Dealer option, they are:
2 x Live Dealer Roulette

2 x Live Dealer Blackjack

2 x Live Dealer Baccarat

1 x Live Dealer Sic Bo

1 x Live Dealer Casino  Hold Em
Are playing Live Dealer games any different than the other games on offer on the Bet365 Casino site?
In terms of the actual rules of the games, there are very few differences between playing a Live Dealer game and a software-driven game. A player still has the same choices available to them playing a live variant of a software game.
Where there are differences between the games, it tends to be in the speed of play. With computer software, a player will find that their games progress at a much faster pace than with a Live Dealer. There are two main reasons for this, firstly Live Dealer games will have several players sat at the table with you, so the dealer deals with each player in turn, whereas if you play blackjack, for example, on a software-driven game, the software deals only with you and the process of dealing cards, making bets etc is much quicker.
If speed is important to you then you are certainly better playing the software powered games, however if you value interaction and prefer another human being to be drawing the cards, then the live dealer option is well worth considering.
Am I more or less likely to win playing Live Dealer games?
The big question to answer here is whether players are more or less likely to win playing games with a live dealer, compared to those without one.
After reviewing both types of game, we've come to the conclusion that there is no real discernible difference between the two. Have a solid strategy, stick to the bets which see the odds more in your favour and bet the right amounts at the right time, sprinkle in a bit of luck and regardless of whether you play a live dealer or software-run game, you'll have more success than a player simply betting off the cuff.
Are there any problems associated with Live Dealer games?
The main issue people have reported with Live Dealer games is problems with the video feed. Predominantly, this seems to be an issue with people who are using their device while roaming and thus not having a consistent signal, or on underpowered devices that are not equipped to deal with high-speed video transfer.
For optimal use, we'd recommend playing at home over a strong, reliable broadband connection and if you do that, regardless of which device you use to play, then you should have no problems playing Live Dealer games whatsoever.
Live dealers are a great change of pace
The Live Dealer games are a neat add on to the Bet365 Casino, allowing players to experience a little of the 'real world' casino from the comfort of their own home. They are a good way for players new to a casino to understand how playing in a real casino works. The games offer no discernible advantage or disadvantage for the player over software driven games, but they are noticeably slower in pace due to the human involvement, though this is not necessarily a bad thing.
If you are a fan of social gaming, then Live Dealer rooms offer a chance to chat with others while you play. They represent a flexible and innovative new way to play the old style casino games.
About Bet365 Vegas
Bet365 Vegas is a reasonably new site from Bet365 which focuses heavily on unique slot offerings
Why Bet365 Vegas?
The first question to ask is why Bet365 even released the Vegas site, given that they already have two hugely popular casino gaming sites in Bet365 Casino and Bet365 Games, plus a number of slots that you can play from the bingo and poker apps.
The answer to this is simply a business one. Up until recently, Bet365 did not have a partnership with a company called Net Entertainments (NetEnt). This meant that the extensive range of NetEnt slots and games were not available on Bet365 Casino or the Bet365 Games site.
However, earlier in 2014, the two companies agreed a deal for NetEnt to supply Bet365 with a number of its top quality slots, video slots, arcade,  table and card games and rather than add these to either one of the two already burgeoning sites, Bet365 decided to release a new casino site.
That was Bet365 Vegas and it is just a couple of months old but it has already drawn wide acclaim from customers due to the types of slots and casino games it offers.
What games are available on Bet365 Vegas?
The game on Bet365 Vegas are split up into four different categories. Premium Slots, Video Slots, Table & Card Games and Arcade Games.
However, those four broad definitions can be misleading in the case of the arcade games.
There are 21 Premium Slots, 21 Video Slots, 10 Table and Card Games and 10 Arcade games on site at present, for a total of 62 NetEnt games available on Bet365 Vegas.
Bet365 Vegas Premium Slots
Big Bang
Boom Brothers
Creature from the Black Lagoon
EggOMatic
Elements: The Awakening
Frankenstein
Gonzo's Quest
Jack and the Beanstalk
Jack Hammer
Jack Hammer 2
Lights
Piggy Riches
Robin Hood
Starburst
The Wish Master
Victorious
Wild Water
Wonky Wabbits
Bet365 Vegas Video Slots
Attraction
Beach
Blood Suckers
Crime Scene
Demolition Squad
Dragon Island
Evolution
Excalibur
Fisticuffs
Flowers
Ghost Pirates
Lost Island
Lucky Angler
Magic Portals
Muse
Mythic Maiden
Secret of the Stone
Subtopia
Thief
Thunderfist
Wild Rockets
Table and Card Games
Baccarat Professional Series
Blackjack Professional Series
Caribbean Stud Pro
Casino Hold'em
Double Exposure Blackjack Pro
Oasis Poker Professional Series
Red Dog Progressive
Roulette Advanced
TXS Hold'em Professional Series
Arcade Games
Ace
Alien Robots
Bonus Keno
Disco Spins
Fruit Shop
Jackpot 6000
Mega Joker
Reel Rush
Space Wars
Twin Spin
What is clear from this list is that there is a great choice of slots available, a decent if small selection of casino table and card games and a selection of games under the 'Arcade" banner that are somewhat more difficult to ascertain.
IN actual fact, the arcade games are, in the main, simply more slot games. There may be slight differences to the slots listed in the Premium and Video slots sections, but in essence the vast majority of these games are slot-based.
Of course, if you are a slots enthusiast, as many casino patrons are, this is great news as it means you have an even greater choice of slots at Bet365 Vegas than you first realised.
Is it worth joining Bet365 Vegas?
The good news is that if you have a Bet365 account, then you are already able to log into Bet365 Vegas, however when you transfer cash into your account with Bet365 Vegas, or make a deposit directly into it, you are also eligible for another great Bet365 bonus offer.
Simply make a deposit into your account of £10 or more and when you do you will be eligible for an opening bonus of 100%, worth up to £100 in total.
Bet365 will send you an offer code which you can enter on your Vegas account which will release the bonus to you.  You need to play through your bonus plus the amount your deposit 20 times in order to release the funds for withdrawal.
In addition to the new player bonus on Bet365 Vegas, players are also eligible for a number of other promotions including Free Rounds (or spins) on selected slots as well as a Reload Bonus which allows you to increase your reload percentage for each successive day you collect 10 tickets playing a range of games on Sky Vegas. The higher the percentage, the bigger the bonus you will receive when you add further funds to your account.
Remember, unlike some sites, you can access this bonus with Bet365 Vegas if you are already a customer with them from another site, you can even use funds in this account to release the new player bonus on Bet365 Vegas by transferring funds across, rather than having to deposit additional cash from your personal account.
This reason alone makes it worthwhile joining Bet365 Vegas, if only to realise additional bonus funds, but if you are a keen slots enthusiast, then Bet365 Vegas is well worth joining, while table and card games fans will also find the sites offering highly enjoyable too.
Bet365 Vegas – new games with old reliability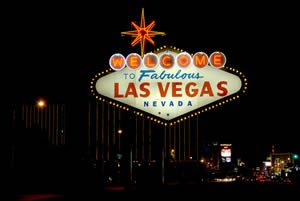 The new Bet365 Vegas site offers a great choice of NetEnt games for the user and is a good addition to the Bet365 platform. It offers games that are varied and different enough to make the user want to play them, even if they are happy with the games on offer at Bet365 Games or Bet365 Casino.
There may not be as many games on Bet365 Vegas at present, but what games are on the site are of a particularly high quality and will certainly appeal to gamers who are enjoy games with crisp graphics and smooth animation.
The arcade section is a tad misleading as it is mainly more slots, rather than arcade games, but these slots are different to those listed in the other two sections of the site. Just don't expect to be playing Space Invaders for cash when you click on a game in this section.
Bet365 Vegas is a great addition to the Bet365 platform and has the potential to grow into an even better site as more games are added to the site.
Now, let's get on with it: the ten best games you can play at Bet365 Vegas site.
10. Mega Joker
If you love the look of the old-style pub fruit machine, then Mega Joker is the ideal slot for you. Forget free spins, bonus games, nudges, golds and all the little additions to the modern video slot – Mega Joker takes you back in time when the only win available was landing the right row of symbols.
You can play for 10p, 20p or £1 per spin but there is a nod to the modern gamer in the form of a progressive jackpot available when you hit the right combo. Landing the Jokers in the right combination can award a random win, depending on your bet level and the combination of symbols that you land.
For quick action, old-style slots, Mega Joker is a great choice and the progressive jackpot simply makes it all the more appealing.
9. French Roulette
There's something that feels right about playing French Roulette, the game that made Monte Carlo famous has been beautifully brought to life on Bet365 Vegas and if you enjoy the game, then few versions of roulette are as immaculately realised.
Betting on the layout is easy to do and bets start at just £1 per spin. A nice feature is the ability to see which numbers are hot and cold as well as the perfecntages for odd and even bets as well as red and black, together with the number of times the ball has landed in the green zero slot.
8. Lucky Angler video slot
If you like things piscatorial then Lucky Angler A Snowy Catch will certainly appeal to you. With a jackpot of over 200,000 coins available and the chance to win both ways across the reels (from right to left, but also from left to right) this is a slot that will have more than just anglers taking the bait.
Each spin sees 15 paylines available with spins costing as little as 30 coins per spin. The game features plenty of additional features including Sticky Wilds and Scatter Symbols, the latter of which open up the free spins section of the game where big money can be won.
With lots of ways to win and agreeable sound effects and graphics, Lucky Angler is a video slot that will certainly keep you hooked.
7. TXS Hold'em Professional Series
Casino Hold'em is a variation of poker where the player wagers his hand against the dealers in a similar way to blackjack. This version is another beautifully presented game with a player able to bet from as little as £1 per hand to play.
The key is to beat the dealers poker hand by playing the cards you have and using the community cards to make up the bet. If you don't fold and reach the showdown, the best poker hand out of yours and the casino wins.
As an alternative to Blackjack TXS Hold'em Professional Series is well worth a look as the game is more involved and does offer greater scope in the cards while still taking on the dealer.
6. Bonus Keno
Keno is a simple number game where you can select up to ten numbers and wager a stake and the computer randomly picks 20 numbers. The more of your numbers are picked by the computer, the greater your prize. Prizes start at either 1 2 or 3 'hits' depending on how many numbers you select.
Bonus Keno, however, is different as if the 10 of the numbers selected are in the shape of a 'J' then the player can win all or a share of the progressive jackpot, depending on which bet level £1, £2, £3, £4 or £5, they wagered their stake at.
If you are a fan of lottery games or bingo, then Keno is a fast and fun way to play, though it should be noted that this game does not offer the best odds for victory for the player compared to other casino games available.
5. Aliens Video Slot
James Cameron's sequel to Ridley Scott's Alien, Aliens, was a huge success when released in the 1980s and though it has taken many years to revisit this science fiction masterpiece, the wait has been well worth it.
Aliens is one of the newest games on the Bet365 Vegas site and is packed full with features, the music and sound effects and snippets of video from the game vividly bring to life the horrors on LV426. With 15 paylines and a jackpot of 570,000 coins available, this is a slot which is not only beautiful to play, but offers a significant win for the lucky player who defeats the Alien Queen.
Best of all, spins start at just 15p, meaning players of all bankrolls can easily enjoy this fantastic new slot.
4. Excalibur video slot
This 5×3 reel, 20 payline slot offers the user a choice of 4 levels of bets and the theme of the slot is the kingdom of Camelot, King Arthur and of course, his sword Excalibur. The game features all the usual features – wild symbols, scatter symbols and even a golden wild symbol on reel three which replaces all symbols and pays a 4x multiplier on all wins.
The big  money on the game can be won when entering the free spins section which is triggered by landing 3 or more scatter symbols across the reels.  Best of all, free spins can recur, meaning that if you gain 3 more scatter symbols during the free spins round, you'll get these added to your total of free spins.
Excalibur is a great video slot for players of all abilities and has been beautifully realised and with a jackpot of up to 120,000 coins, it offers players a tempting jackpot too.
3. Blackjack Professional Series
One of the most popular games with top casino players due to its low house edge, Blackjack Professional Series offers players some outstanding blackjack action on Bet365 Vegas.
The graphics are sharp, the soundtrack jaunty and the game a perfect representation of a real world casino version. The aim is to beat the dealers hand in order to double your money and all the usual rules, splitting, doubling down, busting etc are present.
Players can play up to three hands per deal and wager as little as £1 on each hand meaning it is ideally suited to players of all bankrolls.
2. Scarface Slot
The film which saw Al Pacino head for superstardom has been transformed into a fantastic video slot machine which has been immaculately represented using top quality graphics and sound effects, many of which are taken directly from the movie.
The slot features 5×3 reels and 20 paylines with bets starting at just 20p per spin, wild symbols appear on reels 2, 3 and 4 and the game is packed with features including stacked wilds, Scarface wilds and a free spin section which is activated by landing a full stacked Wild on reel 4.
With up to 60,000 coins available if you land the big win in the game, Scarface is a fantastic slot which brings to life the film beautifully.
1. Ace Scratchcard
The popularity of scratchcard games, such as those run by the National Lottery, has seen an increase in the number of scratchcard games available online. Ace is a very simple scratchcard game where the user pays £2 and can win between £2 and £50,000 depending on the symbols that are revealed.
Match three of a kind of the chosen value and you win the stated amount just like you would on an ordinary scratchcard, but at the bottom of the screen there is a multiplier bonus, which when revealed multiplies any potential winnings by the number stated.
Ace is a simple scratchcard game, but the multiplier gives it an added twist and as such, makes the game more enjoyable.