As our sporting tastes change from the local and parochial to the international and global, so a new generation of betting enthusiasts are discovering that there lies a far wider field of sports betting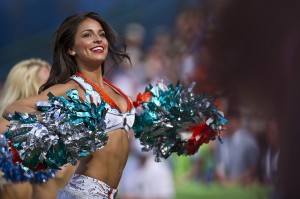 than simply betting on horseracing, greyhound racing or football.
One area which is seeing a massive surge in popularity in recent times is North American sports and as a result, more people than ever are interested in betting on games such as Major League Baseball, the NFL and NBA basketball.
Certainly the news that both the NBA and the NFL will play regular season games in the UK over the next few years, with talk of perhaps even an NFL expansion team being based in the city and it is easier to understand why sports played in North America are enjoying a huge growth in popularity in the UK.
That growth extends beyond fans but also into the arena that most interests us, sports betting and the great news is that if you want to bet on any of the top American sports, then without doubt the best place to do so is with Bet365 Sport.
If you haven't already done so, you can take advantage of the latest bonus referrer code Bet365 has to offer by clicking on the link and registering with the site.
What North American Sports markets are available on Bet365?
There are a number of different American sports that you can bet on with Bet365 Sport. For the purposes of this article, I'm not including individual sports (such as Tennis or Golf) in this genre. Here's a list of all the North American sports you can bet on at Bet365 Sport.
American Football – Including the NFL (the top professional league), the NCAAF (Collegiate football) and the CFL (Canadian Football League)
Baseball – Major League Baseball games
Basketball – NBA Basketball, NCAAB College Basketball and WNBA (Women's Basketball)
Ice Hockey – NHL Games
Of course, what bets are available depends very much on what point in the year you are at. All the sports listed have seasons which run at different times of the year, this means that sometimes you may find that there are just a couple of Future market betting options available for some sports out of season. In season however, there are a much greater number of betting options available on all the games being played in the coming week or so.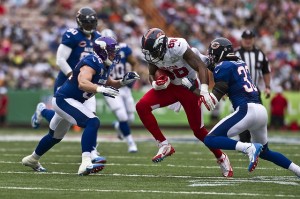 In terms of the markets available, that depends on the time of the year and the sport in question. At the time of writing, it is the close to the start of the NFL season and the Baseball season is still in full swing. As a result, there are a huge number of markets available to bet on in both these sports, while the NBA and NHL are on their off-season periods, so the markets available here are far fewer.
There are many different markets pertaining to each sport available when the sport is in season. For example in Baseball, you can bet on a massive number of baseball related markets for each game including; 1st Innings Winner, Most Hits in the 1st Innings, 3 Innings Line, 5 Innings Line, 7 Innings Line, Game Total (Bands), Double Result, Winning Margins, Highest Scoring Period and many more.
In addition to game specific bets like those listed above for Baseball,  there are also some other common bets available across each US Sports, such as the popular Game Line bets and 3-Way bets.
Game Line Bets are a trio of bets which list the odds on each team winning the encounter (Money Line), The Total number of Runs/Points scored in the game (Over or Under a stated amount) and a Run Line option which is a handicap bet on which team will win the game.
The 3-Way bet offers Run Line and Total bets similar to those listed above, but instead of just having either team as a winner, there is a third option (hence 3-Way) of a tie available.
While all these bets are available when a season is under way, there are some other bets available all throughout the year and these are  Futures bets.
These are simply bets that predict future events; such as which team will be crowned the 2016 Superbowl Champions in the NFL or similar. There are usually a number of these bets available for each North American sport all year round.
As you can see, there are a wide choice of betting markets available for all North American sports at Bet365 Sport, which makes them a great choice for the fan of these sports. However there's another great reason why Bet365 should be your first choice for betting on these games.
North American sports offers available at Bet365 Sport
Another great reason to bet with Bet365 Sports on US Sports is thanks to the sites 50% Parlay Bonus offer. Parlay is the term used in American sports to refer to an accumulator type of bet and if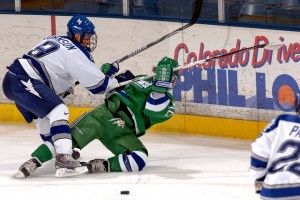 you place an acca with Bet365 on certain markets across the complete range of North American sports, and your bet wins, you will qualify for a bonus.
Make your selections from the Spread/Run Line/Puck Line, Game Totals, 1st Half Point Spread, 2nd Half Point Spread, 1st Half Totals, 2nd Half Totals or Money Line bets from games in the NFL, NCAAF, CFL, NBA, NCAAB, NHL or MLB and if your bet wins then you'll earn yourself a bonus of up to 50% on your acca.
The more selections you add to your bet, the more your bonus will pay out. A double pays out a 5% bonus and a Treble a 7.5% bonus while a fourfold bet pays out a 10% bonus on top of your winnings. Your bonus is calculated as a percentage of your winnings. So if you land a 4-fold bet and would have won £1000, you would instead receive back £1100 thanks to your 10% bonus.
From fourfolds onwards, your bonus increases by 5% with each selection you make up to a 12-fold bet or greater which sees the maximum bonus of 50% paid by Bet365 for a winning bet.
This is a fantastic value offer that is available throughout the year on the full range of American sports and is particularly great value for regular acca punters who enjoy the challenge of stringing successful predictions together as part of their bet.
Are any of these North American Sports events Live Streamed on Bet365?
The great news is that if you are a fan if In Play betting then many of the top American sports are streamed live on the Bet365 streaming service, most notably Baseball, Hockey and Basketball.
Accompanying these live streams are a number of in play betting markets which you can use to further enhance your enjoyment of the game. NFL games are not streamed on Bet365 Sport due to the exclusive license being held by Sky Sports.
However, there are still plenty of other American sports games shown live on Bet365's streaming service throughout the week which gives In Play betting fans a chance to watch the game unfold and enjoy a flutter or two. Remember also,  Live Streaming is available to your PC and also to a range of mobile devices.
So if you are an American Sports fan looking for a regular place to bet that offers a great choice of markets, live streaming and a superb American sports offer available all year round, why not join Bet365 today and start betting with the best.
If you are looking for top-quality UK sports betting offers, we have guides to almost everything you can find on Bet365. Here's a guide to always-available Bet365 football bonus offers.