Although it is fair to say at BonusRefererCode we do like to focus on what is available for newer customers and poker players who may not be quite so familiar with the game, on occasion we like to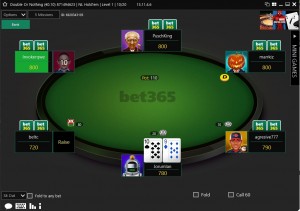 also take a look at offers and promotions that may appeal to more experienced and regular players.
Of course, Bet365 Poker offers a great deal to experienced poker players, especially those who commit a considerable amount of money to their hobby or pastime over the course of the year and one of the best offers for these players is the Bet365 Poker VIP Scheme.
Now we have already taken a look at the scheme in detail on the link above, so we are not going to go over old ground. Instead, what we are going to look at, is some practical advice for poker players who may not be fully aware of the VIP Scheme, or how it works, and to give them simple practical steps on how to maximise the potential benefits from it.
It's important to note at this point that you do need to be a Bet365 Poker customer in order to enjoy all the advantages of the scheme. Signing up is very easy however, simply visit our page detailing all the latest Bet365 bonus code information and you can be signed up and playing in no time.
Merit Points : The key to unlocking the benefits of the VIP Scheme
The fundamentals of the VIP Scheme are Merit Points. At Bet365 Poker, Merit Points are what you earn while you play real cash poker on the site. Whenever you play cash tables, multi table tournament or sit & go poker, or indeed any form of real cash poker game, then you will earn merit points.
As these points accrue over a month, then you can then earn yourself an increasingly valuable prize. Furthermore, as you earn more merit points each month, you can increase your Monthly VIP Level qualification, from the initial level (Bronze) up through Silver, Gold and then on to Platinum Membership level.
The higher your monthly membership level, the greater value of the bonuses on offer to you as part of the VIP Scheme at Bet365 Poker.
However, the entire process starts by earning Merit Points and here's how you can earn them at Bet365 Poker.
In Cash Table Games – For every £1 or €1 of attributed rake (ie, the proportion of the rake that can be directly attributed to your betting), then you will receive 15 Merit Points. You can earn a maximum of 37.5 points in each hand at the cash tables by contributing €2.50 or more to the rake.
In Sit & Go games and Multi Table Tournaments – For every £1 or €1 in tournament fees applicable to an individual, they will also receive 15 Merit Points.
As you play at Bet365 Poker through the month you accrue Merit Points and at the end of the month, the amount of points you have earned will decide which of the four levels of VIP Membership you have attained.
VIP Levels outlined
Depending on the amount of Merit Points earned in a month, you will qualify for a certain level of VIP Membership at Bet365. The thresholds for each of these levels is outlined below starting with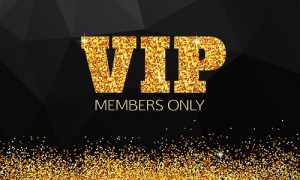 the lowest (and default) level, bronze.
Bronze Level – 1,000 Merit Points Required a month
Silver Level – 5,000 Merit Points Required a month
Gold Level – 10,000 Merit Points Required a month
Platinum Level – 25,000 Merit Points Required a month
In addition to the rewards available each month, if you can maintain your level for a number of months, you become eligible to receive Loyalty Rewards too.
What are the rewards available to me?
Bet365 Offers three different types of rewards: There is a Cash Reward, Tournament Token Reward and a Bonus Reward (all available to customers that have maintained their Membership Level at the same or higher level for three months).
In addition, there is Loyalty Reward of €500 for players that have maintained the same Platinum Membership Level for six months or more. This has to be claimed by making a claim direct with Bet365 via the link on the VIP Rewards Scheme promotion page on site.
The rewards you are eligible for depend on the number of Merit Points you have earned combined with your current Membership Level. Let's take a look at the three different rewards on offer.
Cash Rewards
| | | |
| --- | --- | --- |
| Level Required | Merit Points Required | Reward Available |
| Bronze | 7,500 | €75 |
| Silver | 20,000 | €200 |
| Silver | 50,000 | €500 |
| Gold | 100,000 | €1000 |
| Gold | 200,000 | €2000 |
| Platinum | 375,000 | €3750 |
This is simply a cash reward that is added into your account which you can then use to play poker at Bet365 or withdraw.
Bonus Rewards
| | | |
| --- | --- | --- |
| Level Required | Merit Points Required | Reward Available |
| Bronze | 7,500 | €150 bonus cash |
| Silver | 20,000 | €400 bonus cash |
| Silver | 50,000 | €1000 bonus cash |
| Gold | 100,000 | €2000 bonus cash |
| Gold | 200,000 | €4000 bonus cash |
| Platinum | 375,000 | €7500 bonus cash |
The Bonus reward offers DOUBLE the amount of money as the Cash Reward but that is because this cash is tied to Bet365 Bonus rules, which means that it must be played through a certain number of times before any winnings attributable to that cash amount can be withdrawn.
Tournament Token Rewards
| | | |
| --- | --- | --- |
| Level Required | Merit Points Required | Reward Available |
| Bronze | 6,250 | €50 tournament tokens |
| Silver | 9,375 | €75 tournament tokens |
| Silver | 18,750 | €150 tournament tokens |
| Gold | 25,000 | €200 tournament tokens |
With the tournament token rewards, you can earn the reward shown by claiming with the requisite number of merit points in your account, having maintained the required VIP Level for at least three consecutive months prior to making the claim.
How to work your way towards becoming a Bet365 Poker VIP
Now that we have a good understanding of how the Bet365 Poker scheme works, how can you maximise the benefits of it for you?
Well as you can see by the sums required to earn a prize, you do need to play at Bet365 Poker regularly in order to earn points. Indeed, it could take players several months to earn one of the rewards, even at the bronze level, if they don't play much on the site.
Therefore, if you are going to maximise your earning from the bonus scheme, it is vital you maximise your play time at Bet365. This means having good bankroll management and ideally, winning enough money as you play to cover costs for future games as otherwise depositing cash every few days can quickly become expensive.
Also cash table players, especially those that play for higher stakes, will find earning Merit Points easier than Sit & Go or MTT players. This is because with a cash game you can earn on every hand you play, whereas in the other two games, you only earn from the tournament fee you pay, not each hand you play.
You can therefore earn considerably more Merit Points playing at the cash table for an hour, than you would playing Sit & Go games or MTT's for a similar amount of time.
In essence, this is the key to earning more Merit Points, playing more games and playing the games that offer you a higher chance of Merit Points for the time you play can unlock the rewards available on the scheme more quickly.