With the football season in full swing and reaching the exciting point in the season with under a third of the domestic season remaining and plenty of cup competitions still to go for, now is a perfect opportunity for us to take a look at how one of our partner sites, Ladbrokes, have combined a couple of their longer-standing offers into one big offer that is a big deal for fans of accumulator betting.
For football fans, accumulator betting is their preferred choice of bet. This is a low-risk, high reward form of bet where a fan will put together a number of selections taken from the weekend, and hope that each selection is a winner. If they do then with each successive win, the value of their winnings increase, hence an accumulator.
Ladbrokes have realised that so many fansuse football accumulator bets as their wagering of choice, that they have now developed an entire system of bonus offers based on this particular form of betting. This is the Ladbrokes Bag Yourself The Best Acca deal.
Remember if you want to sign up with Ladbrokes to use this offer on a regular basis then it is easy to do so. New customers can claim the latest Ladbrokes New Player Offer which sees you receive £20 worth of free bets when you make your first qualifying bet of just £5. All you need is to enter the bonus code 20FREE when registering with the site to claim your offer.
Accumulator betting offers – What makes Ladbrokes offer so special?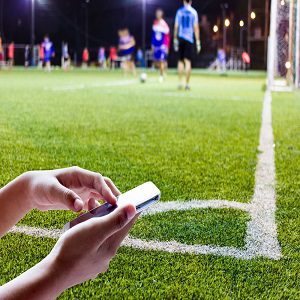 Now Ladbrokes are not the only company that offers punters the chance to bag a bonus when making an accumulator bet. Other companies, such as William Hill and bet365 also have their own accumulator bonuses on offer, but what makes Ladbrokes a little bit different is that it offers multiple options to the punter when making an accumulator bet.
Let's break down the main components of Ladbrokes Bag Yourself the Best Acca bonus and explain what each part means.
Odds Boost – In addition to using your daily Odds Boost button to get the odds on standard bets on Ladbrokes, the company now allows you to use the Odds Boost option on an accumulator bet. Simply make your selections by adding them to the bet slip, select the accumulator bet and then hit the Odds Boost button. When you do, the odds on your accumulator bet (assuming it qualifies for the offer) will be increased, meaning that if you are a winner, then you will receive more money back for a successful bet.
Bet Tracking – Load up the Ladbrokes app on your mobile and head to the My Bets area of the app to check out how your accumulator bet is performing. With Ladbrokes, not only can you track your bet to see how the individual elements you selected are performing, but you can also edit the bet, while it is in running, to remove potentially losing legs or add legs you think stand a chance of winning.
Cash Out – If your bet is performing well but you feel that you may well end up losing the bet for one reason or another, then Ladbrokes will let you cash out your bet from the My Bets section of the app or desktop site. You can choose to cash your bet out at any time.
Acca Insurance – One nice touch (and something to consider when thinking about cashing out a bet) is that Ladbrokes also offer Acca Insurance on accumulators that comprise of five or more selections. If four of your selections are winners, but one lets you down, then Ladbrokes will offer you your stake money back as a free bet up to a maximum free bet amount of £10.
How what makes Ladbrokes accumulators so special is that you can use these features in conjunction with one another. So for example, you can place an accumulator with Ladbrokes and then click the Odds Boost button to get better value on your initial bet. You can then use the Bet Tracking option from your mobile to change those selections In Play, or Cash Out your bet, if you prefer.
Alternatively, if you let your selection run until the end and you have made a fivefold accumulator bet or one with more selections, and just one of those selections let you down, then you will get a Free Bet of up to £10 with the Acca Insurance aspect of the promotion.
Want to try the Ladbrokes Bag Yourself the Best Acca promotion out?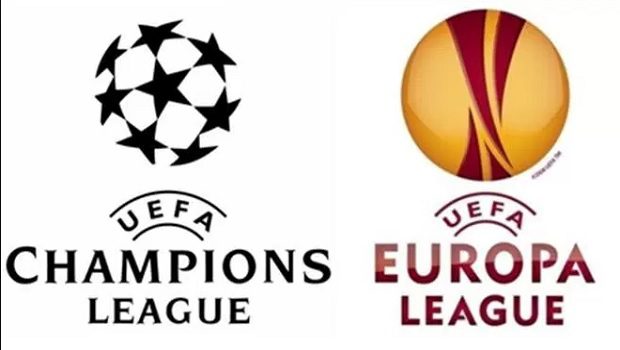 If you fancy trying out the Ladbrokes Bag Yourself the Best Acca offer out for yourself then this week is a great week to try as not only do we have a full weekend of Premier League action coming up this weekend, but this week also sees both the Champions League and Europa League restart after their Christmas hiatus.
With four games from the Champions League Round of 16 (the remaining four first leg fixtures from this round will be played next week) as well as 16 games in the Europa League's Round of 32, there's plenty of great games to pick from for your first accumulator.
Here's our choice of selections from the midweek games this week.
Champions League Accumulator
Manchester United v Paris St Germain – Man Utd to win
AS Roma v FC Porto – Draw
Ajax v Real Madrid – Real Madrid to win
Tottenham v Borussia Dortmund – Draw
Place this bet with Ladbrokes as an accumulator and you would get odds of 43.84/1 on the bet as standard. However, you can increase the value of this bet by using your daily Price Boost option. Furthermore you can track the bets performance using the Bet Tracking feature in the Ladbrokes app. However, as this bet is not a fivefold bet, the Acca Insurance aspect of the promotion will not apply to this bet.
Europa League Accumulator
BATE Borisov v Arsenal – Arsenal to win
Lazio v Sevilla – Draw
Celtic v Valencia – Valencia to win
Club Brugge v Red Bull Salzburg – Red Bull Salzburg to win
Malmo v Chelsea – Chelsea to win
Place this fivefold bet with Ladbrokes and you will get odds of 26.43/1, although you can use your Price Boost button to increase this if you have not already placed a bet. You can track, edit and cash out your bet using the Ladbrokes app and as this bet is a five-fold selection accumulator, Acca Insurance will apply, meaning if one leg of your selection lets you down, Ladbrokes will offer you a free bet to the same value of your stake up to a maximum of £10.
Like to play casino games? Be sure to check out Ladbrokes Instant Spins bonus. Once per day, you can take advantage of this offer completely for free.