Cash Games may be the purest form of poker and Sit and Go games may be the most convenient, but when it comes to playing like the pro's do on screen in the top World Series of Poker events,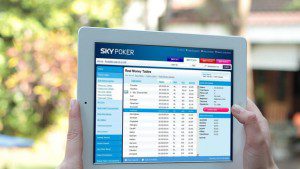 then you can't beat multi table tournament games.
The good news is that through our two high quality sites (click on the following link to sign up with the latest Bet365 bonus codes, or get the new Sky Poker no deposit bonus here) you have the chance to compete in a number of outstanding tournaments every day of the week.
Outlined below is a couple of suggested timetables to enjoy top quality MTT action across both our supported sites for every day of the week.  We've offered you a couple of options each day, one for those who prefer to enter higher stakes games (with higher entry fees) and another for those on a more modest budget but who still want to play for a decently-sized prize pool.
So whether you are spending big money each week, or are on a modest budget, the tournament schedules outlined below will see you enjoy MTT poker at its finest on two of the very best sites in the UK.
Monday
What better way to start Monday than by trying to earn your share of a superb €15,000 prize fund with Bet365 Poker's excellent Grand Monday event. This is not a cheap event to play with buy ins of €150 to get into the event, but you can satellite into the event too throughout the week for considerably less at Bet365 Poker.  Chips are in the air at 18:30 GMT each Monday.
Alternatively, if you don't want to spend quite so much, you can partake in Sky's Main Event that night which is a £33 buy in £5,000 Guaranteed Bounty Hunter competition. These popular events sees players earn bounties for each player they eliminate, while increasing the size of the bounty on their head too.
For smaller stakes punters, each Monday sees a £2,000 Mini Bounty Hunter tournament take place for just £5.50 entry, while on Bet365 you can elect to play in the €1,000 guaranteed Ricochet tournament at 18:00 GMT which you can enter for just €1.
Tuesday
Bet365 Poker is the place to head on Tuesday night for big money MTT action with the €20,000 Grand Tuesday event kicking off at 18:30 GMT. It's €75 to buy into the biggest of Bet365's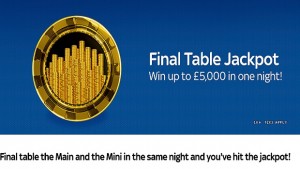 weekday's Grand series of events and that offers good value for money given the huge prize fund available.
For just £11 you can also enter Sky Poker's Turbo Open, which has a £3,000 guaranteed prize fund and this starts at 8pm UK Time. For half that price, £5.50, you can also enter the Turbo Bounty Hunter event at 8.30pm which has a £2,500 guarantee.
Remember too, enter both Main and Mini event on the same night at Sky Poker and you could win a bonus as part of the Final Table Jackpot promotion.
Wednesday
There is €10,000 up for grabs at Bet365 Poker every Wednesday evening with the Grand Wednesday tournament taking place and you can buy into this popular event for €50, although you can also try and satellite your way through for considerably less.
Wednesday is also a good night for great value poker at Sky Poker too. The Rebuy Open is the Main Event of the evening and has a £4,000 guaranteed prize pool, with a buy in of £11 (although on some occasions, Sky Poker may boost the fund to £5,000).
Don't forget too that both Sky Poker and Bet365 Poker offer their customers the chance to win cash playing a variety of freeroll games.  Bet365 offers three €25 and one €50 freeroll each day of the week, while Sky Poker runs four £20 Guaranteed freeroll events every day, as well as having Rewards freeroll events each weekday for players that have earned a tournament token through the Sky Rewards program.
Thursday
If you are looking for the cheapest 'Grand' event at Bet365, then Thursday night is the evening to head over as you can buy in to the €10,000 Grand Thursday event for just €30. That is €20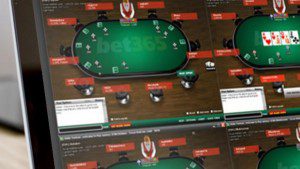 less than what you pay to play for the same amount on Wednesday and Saturday each week.
It's back to the popular Bounty Hunter format for the remainder of the week at Sky Poker with each of their Main Events now based around this popular form of Poker. On Thursday evening, its £33 to buy in to the Main Event, an £8,000 Guaranteed Bounty Hunter, though you can elect to pay less and enter the Mini Event half an hour later on the same evening.
Friday
It's a case of Deja Vu if you are looking for high quality Poker at Sky Poker as Friday night sees another Bounty Hunter Main Event, with the £33 buy in still in place and the same £8,000 prize fund up for grabs. Once again, there's another Mini Event at 8.30pm which offers a cheaper option for those not willing to pay the buy in prize.
There's more to win at Bet365 Poker though with the €15,000 Grand Friday event taking place with a €50 buy in available. These tournaments are now better value than ever before for UK-based players with the weakening pound meaning that any prize paid in Euros will earn you more pounds back than before the Brexit vote.
Saturday
Kick off the weekend in style at 18:30 GMT at Bet365 Poker with the €10,000 Grand Saturday event, which is a €50 buy in event, although satellites are available throughout the week.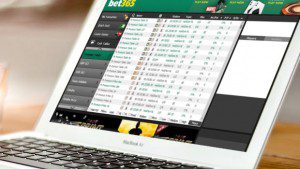 It's also a case of Deja Vu at Sky Poker as once again it is an £8,000 Bounty Hunter Main event that comprises the Main Event with the usual Mini Event available at a lesser buy in.
Sunday
If you want a great choice of games to play then Sunday is definitely your best choice. Sky Poker gets the ball rolling with the £110 buy in Sunday Roller, which has a £12,000 Guaranteed prize pool and the chance to qualify for the final table via satellites from just £2.40.
However for €75 at Bet365 Poker, you can play for the massive €50,000 available in their Big Sunday event each week (€75 buy in) at 17:00 GMT. However alongside these events are a host of other top events which offer a wide range of top quality MTT action at a variety of buy in levels and with a variety of prize pools available to be won.
€5,000 Sunday Lunch – €10 buy in
€5,000 Sunday Frenzy – €5 buy in
€2,500 Sunday Core – €5 buy in
€3,000 Sunday Ricochet – €1 buy in
€10,000 Sunday Phoenix – €20 buy in
€10,000 Sunday Prime – €20 buy in
€1,000 Sunday Pure – €1 buy in
€20,000 Grand Sunday – €30 buy in
€5,000 Sunday Pearl – €10 buy in
€15,000 Sunday Masters – €150 buy in
€6,000 Sunday Eclipse – €20 buy in
With all these top MTT events throughout the week, plus a myriad of smaller tournaments for smaller cash prizes often played for buy ins of less than £10 available every day, you will never be short of high quality multi table tournament action at either Bet365 Poker or Sky Poker.