If you enjoy sports betting and in particular betting on Football, American Football, Tennis or other team sports where a number of matches are played at any one time, then there is a good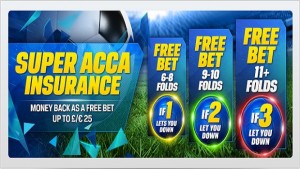 chance that you will have been tempted to place a multiple selection bet or two in your time.
At Coral Sport, they have a somewhat unique way of offering multiple bet options to customers that is both comprehensive and also very flexible. In this article, we are going to look at the different types of multiple selection bets available at the site, ranging from simple double and treble accumulator bets up to more complicated multiple selection betting options.
Of course, to enjoy all this betting you need to be a Coral Sport customer. Click on our detailed review of the site to get the latest Coral signup offer when you join.
Let's begin by looking at the most common form of multiple selection bet available at Coral Sport, doubles, trebles and accumulators.
Double, Treble and Accumulator bets
These bets are the most common form of multiple bet stakes and they are all single line bets, in as much as regardless of whether you have two (double), three (treble) or more (accumulator) selections on your slip, you only place one bet which is on all your selections winning.
These types of bets, especially the larger accumulator bets are great examples of low risk/high reward gambling, where you can stake a relatively small amount of money but it can if you have made enough selections, turn into a very large win if all your selections come in.
Coral Sport are also running a promotion on football accumulator bets, where if one of up to six or eight selections lets you down, or two of between nine and ten selections lets you down, or three of eleven or more selections let you down, then Coral Sport will refund your stake as a free bet.
A similar offer is available on Tennis Betting where you can get your stake (£25 or less) back as a free bet if one selection of a fivefold or more accumulator lets you down.
In addition, Coral also run the Coral Acca Club, which offers you the chance to earn five free football accumulator bets matching your stake up to £20 when you place a four team or more football accumulator.
As you can see, this form of betting is hugely popular on Coral Sport and as such, the site does offer a wide number of promotions and markets to bet on.
Full Cover bets
In addition to the standard accumulator bets outlined above, Coral Sport also have a number of Full Cover Bets available. These bets cover from three selections up to eight selections.
A Full Cover Bet is a bet which covers all the possible multiple winning combinations you can create with the selections on your bet slip. This includes all possible doubles, trebles and more as well as the standard accumulator which features all selections.
As a result of covering all these potential winning combinations, a Full Cover Bet consists of many more 'lines' to cover in a typical bet. The number of lines required to be covered by the bet depends upon how many selections are on the bet.
Each Full Cover Bet has a standard name and the information about each of these bets, the bets covered and how many 'lines' need to be covered by each unit stake is outlined in the table below:
| | | | |
| --- | --- | --- | --- |
| Full Cover Bet | No of Selections | Number of Lines | What the bet consists of |
| Trixie | 3 | 4 | 3 Doubles, 1 Treble |
| Yankee | 4 | 11 | 6 Doubles, 4 Trebles, 1 Fourfold |
| Super Yankee (or Canadian) | 5 | 26 | 10 Doubles, 10 Trebles, 5 Fourfolds, 1 Fivefold |
| Heinz | 6 | 57 | 15 Doubles, 20 Trebles, 15 Fourfolds, 6 Fivefolds, 1 Sixfold |
| Super Heinz | 7 | 120 | 21 Doubles, 35 Trebles, 35 Fourfolds, 21 Fivefolds, 7 Sixfolds, 1 Sevenfold |
| Goliath | 8 | 247 | 28 Doubles, 56 Trebles, 70 Fourfolds, 56 Fivefolds, 28 Sixfolds, 8 Sevenfolds, 1 Eightfold |
As you can see, with this bet, if you place a Super Heinz Full Cover Bet for example, then you have 120 individual lines to cover. So if your Unit Stake is £0.10p for example, placing a Super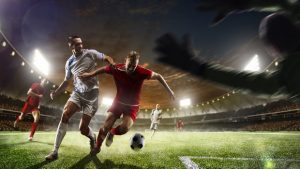 Heinz bet would cost you £12.00.
In order to generate any return from this bet with Coral Sport, you need at least two selections to win, although the chances of you making a profit on the bet increase with every additional selection above two that wins (because that means more of your individual line bets will win, thus increasing the value of the return).
Full Cover with Singles bets
In addition to the Full Cover Bets outlined above, Coral also offer four Full Cover with Singles bets covering, 3 to 6 selections. These bets are essentially the same bets as outlined for the three to six selections in the Full Cover Bets, but with the addition of each single selection on the bet slip being backed as an individual bet too.
This would mean therefore that if just one of your selections win, then you would generate a return, although that return would be extremely unlikely to be profitable.
The four Full Cover Bets with Singles available at Coral Sport are outlined in the table below, showing also the number of lines in each bet and the number of selections required for that bet.
| | | | |
| --- | --- | --- | --- |
| Full Cover With Singles Bet Name | No of Selections | Number of Lines | What the bet consists of |
| Patent | 3 | 7 | 3 Singles, 3 Doubles, 1 Treble |
| Lucky 15 | 4 | 15 | 4 Singles, 6 Doubles, 4 Trebles, 1 Fourfold |
| Lucky 31 | 5 | 31 |  5 Singles, 10 Doubles, 10 Trebles, 5 Fourfolds, 1 Fivefold |
| Lucky 63 | 6 | 63 |  6 Singles, 15 Doubles, 20 Trebles, 15 Fourfolds, 6 Fivefolds, 1 Sixfold |
With the Full Cover with Singles bets prefixed by the word "Lucky", Coral offer punters additional bonuses. Firstly, in the event of just one selection winning in a Lucky 15, 31 or 63 bet,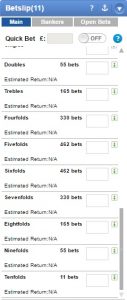 then Coral will double the odds of that winning selection.
In addition, depending on which bet you make, you can receive a bonus if all or most of your selections come in. With a Lucky 15 and Lucky 31 bet, if all your winners come in you receive a bonus of 10% on top of your winnings for a Lucky 15 bet and 20% for a Lucky 31 bet.
For a Lucky 63 bet, you get a 10% bonus if 5 out of your 6 selections come in and if all your selections romp home and you land 6 out of 6, then you will receive a 25% bonus on top of your winnings. Bonuses are calculated on your total winnings. (So if your Lucky 63 bet would have earned you a £1000 win and you hit 6/6, then you would receive back £1250).
Selected –fold bets
One of the most pleasing things about Coral which offers punters great flexibility when betting is that you are able to make multiple selections to your bet slip and then you can elect to place bets on just some of the multiple betting selections.
For example, in the inset picture, we have added 11 selections to our bet slip, but with Coral, we can back all the Trebles in that selection (165 bets), or all the doubles (55 bets) or all the fourfolds, fivefolds etc.
This gives the punter great flexibility over their betting, allowing them the chance to back only the bets they want to, which makes this form of multiple selection betting much more affordable than placing Full Cover bets.
Coral does offer an outstanding multiple selection betting service, complete with plentiful promotions, across a wide range of sports, so if you enjoy this type of bet, you should check out what Coral are offering today.