"Bright light city gonna set my soul, Gonna Set my soul on fire. Got a whole lot of money that's ready to burn, so get those stakes up higher…" It is almost impossible to read those lyrics, first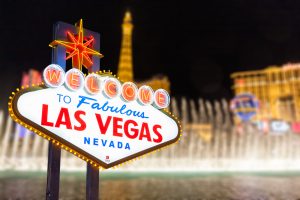 written by Doc Pomus and Mort Shuman back in 1963 without instantly thinking of the King of Rock of and Roll belting out the tune. It was the legendary Elvis Presley who brought the song to fame across the world, although ZZ Top also had a hit with their version of the song.
Well now you can enjoy a little of the Vegas lifestyle yourself if you are one of the lucky 20 players at Bet365 Poker that manages to secure themselves one of the prize packages available as part of new Viva Las Vegas promotion that is running right now on the site.
To participate of course, you need to be a Bet365 customer and you can sign up today and claim your starter bonus with the latest Bet365 poker bonus code to ensure you not only get your free €5, but all the additional bonus features you are eligible for as a new player.
Let's now take a closer look at the promo and see exactly how you could be one of the 20 lucky players heading to Vegas as one of the winners at Bet365 Poker.
Bet365 Poker Viva Las Vegas Promotion
Bet365's Viva Las Vegas promotion is running on the site until the 14th May and there are a total of 20 packages available to be won as the top prizes. The total value of the prizes is in excess of €100,000 and packages are available to be won in the Viva Las Vegas Super Satellite tournament, which is held every Sunday at Bet365 Poker.
What am I playing to win?
The 20 packages for Las Vegas which are to be won consist of the following items:
$2,200 towards travel and spending money for two people
$1,500 buy in to a top poker tournament starting in Las Vegas on the 25th June 2017
Seven nights' accommodation at the LINQ Hotel (starting 22nd June until the 29th June)
Entry to the Welcome Party for you and your guest
An Evening Helicopter Tour of the famous Las Vegas Strip
Entry to the Farewell Party for you and your guest
To win one of the promotions and participate in the offer you need to have valid photographic ID and confirmation that you are aged 21 or over on the date you travel to the United States.  You will also need to complete all the relevant travel documents for the United States, plus you'll need to sort out any travel or medical insurance as required.
If you are under the age of 21 or win two of the packages, then you will receive the cash value of the package in its place.
How do I win one of the packages?
Every Sunday at 19:00GMT from now until the 14th May, Bet365 Poker will be running a special Viva Las Vegas Package tournament every week. Each week there is at least one Package Prize available for the lucky winner of this tournament.
With such a big prize on offer, entry into this Super Satellite tournament isn't cheap, but if you do not want to pay the direct buy in to participate in the event of €100, then there are other ways you can qualify, namely through a number of satellite events that are scheduled to take place throughout the week prior to the tournament at Bet365 Poker.
You can buy in to these satellite events for considerably less than the Main Event buy in and you can play your way to a seat in the Main Event at the weekend. There are several chances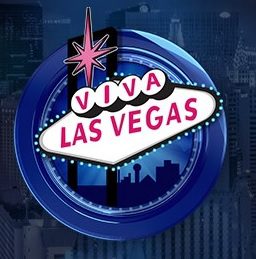 every week to play your way into the Main Event, so do check out the full range of satellites available on the Bet365 Poker client software.
How will the 20 Packages be awarded?
As you will be aware, there are not 20 Sunday's between now and the 14th May when the promotion ends, so what Bet365 Poker are doing is organising the Sunday Night Viva Las Vegas tournaments so that an increasing number of package prizes are available to be won in each.
Sunday 19th and Sunday 26th March – There is 1 Las Vegas Package to be won in each tournament.
Sunday the 2nd, 9th, 16th, 23rd and 30th April – There are a total of 2 Las Vegas Packages to be won in each of the tournaments held on these dates.
Sunday 7th May – There is a total of 3 Viva Las Vegas prize packages available to be won with this tournament.
Sunday 14th May – There are a total of 5 Viva Las Vegas prize packages available to be won in this final Viva Las Vegas tournament.
When is the Package valid for?
If you are one of the lucky winners of one of the 20 Packages then you will need to be free to travel to Las Vegas on the 22nd June 2017 and your stay will last for one week, with you departing on the 29th June 2017.
The Poker Tournament that your $1,500 buy in entitles you to play in will start on the 25th June 2017 and will, of course, be completed by the time you check out to leave on the 29th.
Viva Las Vegas Promotion Conclusion
If you have ever fancied trying your hand against some of the best poker players in the world in a tournament usually reserved for the wealthiest players, then this is the promotion for you. Satellite your way into Sunday's final and win one of the packages available and you could be taking part in a massive poker tournament with hundreds of thousands of dollars waiting to be won.
Who knows, maybe your trip to Las Vegas could end up with you taking home a massive cash amount if you are good enough to progress far into the tournament?
Even if you don't you'll still have a once-in-a-lifetime unforgettable experience all courtesy of Bet365 Poker.