Everybody likes a little something for nothing, so when an offer comes along on a Bet365 site that promises you exactly that, then it is well worth taking a look at. Besides, it has been a fair old time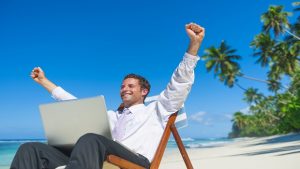 since we visited Bet365 Bingo to see what is on offer, but with the start of the Big Summer Giveaway promotion on the site, there's never been a better time to do just that.
The Big Summer Giveaway runs until Wednesday 26th July and every day of the promotion there is a chance to play for a fantastic prize which can include annual passes for some top attractions, such as the London Eye, Blackpool Tower or even the Thorpe Park theme park. There's also plenty of top vouchers to be won for a variety of online retailers and high street shops.
How can you win these prizes? Well, there is a simple process you need to follow on the Bet365 Bingo site each day to give yourself a chance at a top prize each day. There is also one final chance to win a prize in the special All Winners Finale Hour which will take place after the final day of the promotion on Thursday 27th July, when one of each of all the available prizes will be given away in just one hour of bingo.
If you would like to take part in this offer, then here is how you can go about it.
Participating in the Big Summer Giveaway at Bet365 Bingo
Taking part in this offer is very simple. Just head on over to Bet365 Bingo, log in with your usual details and then head on over to the Ticket to Ride room at selected times between 11.00am until 22:30pm each day of the promotion.
All you need to do  is buy in to any of the Thrill Seeker featured games in the Ticket to Ride Room. Entry into these events costs just 5p per ticket and there is a guaranteed prize pool of £6.50 to be won in each game.  The games start at 11am, 3.30pm, 4.30pm, 8.30pm and 9.30pm each day and you can buy tickets for each game well in advance.
Once you have bought tickets to enter the Thrill Seeker events listed above, then you play through the bingo game. For every one line, two line, full house or roll on win you achieve in the Thrill Seeker game, you will win a ticket in the following days Daily All-Winners Finale Game, which takes place at 9pm UK time each day of the promotion,
You can alternatively earn entry into the Daily All-Winners Finale Game by purchasing tickets to play in it, however tickets purchased this way cost £1 per ticket and you can buy a maximum of 10 tickets to enter the event.
In each of the Daily All-Winners Finale Games there are three separate prizes up for grabs in this 90-ball game. There is a prize of £10 cash for the winner of the first line in the game, while the player who is the first to complete two lines will win £20 cash. The full house prize is where the bigger money items will be won and each day one of the following prizes will be awarded to the lucky winner:
Annual Alton Towers Pass
Annual Thorpe Park Pass
Annual Blackpool Tower Pass
Annual London Eye Pass
Love2Shop Vouchers
Virgin Experience Vouchers
Ticketmaster Vouchers
Go Ape Vouchers
If a prize is unavailable for order or delivery then Bet365 Bingo will offer you a 100% cash replacement for the prize. Furthermore, players can request a cash alternative to the prize they win,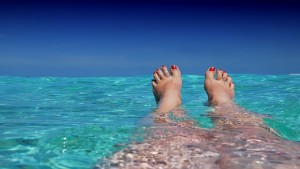 which will be awarded at 75% of the face value of the prize.
If you elect to take a cash prize instead of the prize originally won, then the money will be credited to your Bet365 account within 48 hours of you confirming that you would like to have the cash rather than the original prize won.
That means there will be one of the top prizes awarded each day as part of the offer, but there is one final chance to win one of each of the prizes available thanks to the promotion-ending All-Winners Finale Hour which takes place on Thursday 27th July.
All Winners Finale Hour
This promotion will start at 20:00UK Time on Thursday 27th July and will run for one hour. You can earn tickets for this event in the same way you can the Daily promotional games, by playing in the Ticket to Ride room Thrill Seeker games and winning either a one-line, two-line, full house or roll on prize.  You can of course win multiple tickets for this event from winning multiple times over the duration of the promotion.
You can also purchase tickets into each of the games taking place in the All Winners Finale Hour from £1 per ticket and you can purchase a maximum of 10 tickets per game.
Each All Winner's Finale Hour is a 90-ball bingo game that offers a cash prize for the first line and first player to land two lines and then there is a stated Full House Prize available to be won. The prizes on offer for each of the ten games scheduled to take place in that hour are listed below:
All Winners Finale Hour Prize Table
| | |
| --- | --- |
| Start Time | Full House Prize |
| 8pm | £50 Love2shop Voucher |
| 8.06pm | £75 Virgin Experience Voucher (Indigo) |
| 8.12pm | £100 Ticketmaster Voucher |
| 8.18pm | £100 Go Ape Voucher |
| 8.24pm | Alton Towers Annual Pass |
| 8.30pm | £75 Love2Shop Voucher |
| 8.36pm | Blackpool Tower Annual Pass |
| 8.42pm | £125 Virgin Experience Voucher (Azure) |
| 8.48pm | £100 Ticketmaster Voucher |
| 8.54pm | Thorpe Park Annual Pass |
The good news is that you can pre-buy your tickets each day for the Thrill Seeker games by clicking on the promotional page and then clicking the Buy Now button listed next to each of the five Thrill Seeker Games that take place in the Ticket to Ride room each day.
This is a fantastic opportunity to experience what Bet365 Bingo has to offer customers that may frequent the Bet365 Casino, Bet365 Vegas, Bet365 Games, Bet365 Poker or Bet365 Sport sites more often than here. Remember, Bet365 Bingo also has its own selection of slot games you can play while on the site and everything at Bet365 Bingo is automated so you'll never miss a number called or a successful line or full house win.
Finally, remember, if you don't have any active bonuses on your Bet365 account then you can also claim the Bet365 Bingo starter bonus which offers you £1,000 worth of free bingo, up to  a £100 bingo bonus and a £20 slots bonus when you sign up.