Anyone for Tennis? It may be one of the world's most popular sports (and certainly one of the best to bet on), but did you know that if you are a fan of tennis betting then Bet365 Sport could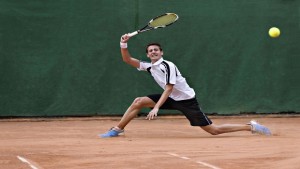 offer you the chance to win an additional 50% thanks to its Tennis Accumulator Bonus?
In this article, we are going to take a closer look at this popular and easy to access tennis bonus from Bet365 and explain exactly what the bonus is, what markets it is applicable on, how your payout is calculated and paid to you.
The good news is that you don't need to be a Serena Williams, Novak Djokovic or Roger Federer to start earning some decent returns from tennis nowadays; not if you can successfully access this excellent, available all year round bonus.
What is the Tennis Accumulator Bonus?
The Tennis Accumulator Bonus is a cash award that is paid on successful accumulator bets on Tennis matches, when bets are placed on specific markets. The bonus is calculated as a percentage of your total winnings, with the percentage value of your win increasing with the number of selections you make on your coupon.
The more selections you make on your coupon, the bigger the bonus that is paid to you, up to a maximum bonus of 50% of your total win.
What is great about this bonus is that it means you get a big boost on your total win, which means that even if Bet365 odds on a market are not the market leader, when you add the bonus, you'll still be paid more betting with Bet365 than you would taking the best available price.
For example, imagine you place a bet with a betting company that returns you £100 for a 10/1 successful sixfold bet. Imagine, now Bet365 odds were 19/2 for the same bet. That would return you £95, however, you would also receive a 20% bonus on top of your winnings, of £19, which means with Bet365, you would receive £114.
It is this simple fact which makes the Bet365 Tennis Accumulator Bonus such great value when betting on tennis, but only if you are betting on certain markets.
What Markets is the Tennis Accumulator Bonus available on?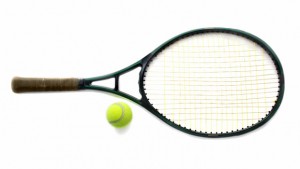 In order to qualify for a Bet365 Tennis Accumulator Bonus, you need to place your bet on two or more selections using either the To Win Match, First Set Winner or Set Betting markets.
You can mix and match your selections from these markets, so you could pick a First Set Winner option in one match, a To Win Match in another and the remaining selections can be Set Betting selections. How you formulate your accumulator is up to you, provided you use these three markets only.
The good news is that there is a vast range of matches you can access for your bets. As part of the Tennis Accumulator Bonus, you can bet on these three markets for any Singles or Doubles match at any of the following Tennis events:
Any Grand Slam Event (Wimbledon, French Open, US Open, Australian Open)
Any IPT Tour Event (Mens)
Any WTA Tour Event (Womens)
Any Challenger Tour Event
Any Davis Cup Match
Any Federations Cup Match
Any Hopman Cup Match
Given that in each Tennis event there are a huge number of matches in each event, from the first round through to the finals across all singles and doubles competition, this means that every day, you will likely have a wide choice of matches you can access to help formulate your tennis accumulator bet.
How much do you receive extra with the Tennis Accumulator Bonus?
Of course, it is nice to know that if your bet is successful with a tennis accumulator, you'll receive a cash bonus on top of your usual winnings, but exactly how much is that bonus?
Well, the first thing to note is that your bonus is calculated as a percentage of your winnings. The percentage amount you receive increases with every selection that you add to your accumulator. The more selections you make on your bet, the bigger the bonus you could potentially receive.
The bonus amounts allied to the number of selections are outlined below:
Number of Selections Bonus for Successful bet
Double 5%
Treble 5%
4-Fold 10%
5-fold 15%
6-fold 20%
7-fold 25%
8-fold             30%
9-fold 35%
10-fold 40%
11-fold 45%
12-fold and upwards                             50%
How the bonus works
Explaining how the bonus works is best done by means of an example. So let's say that we place a £10 8-fold accumulator bet using selections that qualify for the bonus. After all eight games have finished, we find out we have won the bet at odds of 100/1.  How much will you receive back.
Well your returns based on your odds and stake alone would be £1000, plus your £10 stake back. However, because you qualified for the Tennis Accumulator Bonus, you get a bonus. An 8-fold bet if successful generates a 30% bonus. 30% of £1,000 is £300.
Therefore, you would receive back £1,300 plus your £10 stake for this successful bet.
When do you receive the bonus money owed to you for a successful Tennis Accumulator Bonus bet?
The great thing about this offer is that there is no need to opt in to it, no need to enter a code to activate it. Simply place a qualifying tennis accumulator with Bet365 and if your bet wins, you'll automatically receive the bonus.
Your bonus is paid to you along with your winnings for the bet, usually within 24 hours of the result of your final selection being confirmed, so there's no waiting period before you can receive the bonus.
The Bet365 Tennis Accumulator Bonus is a great way to enjoy some fantastic tennis betting, with a little extra value at no extra cost or risk to yourself. With the wide range of tennis markets available every day on Bet365 Sports, this is one promotion that you can access time and time again in order to qualify for a bonus every time you win the bet.
If you would like to join Bet365 Sport to take advantage of this, or any other offer, click on this link to get the latest Bet365 sign up bonus information including details on how to get a fantastic new player offer when you sign up with the site that can be worth as much as £200.
Bet365 Tennis Accumulator Terms and Conditions
Bonus applies to winnings on pre-match accumulators of 2 or more selections for Men's Singles, Women's Singles, Men's Doubles, Women's Doubles and Mixed Doubles matches from Grand Slam, ATP, WTA, Challenger Tour, Davis Cup, Fed Cup or Hopman Cup events. Offer applies to the following markets: To Win Match, First Set Winner and Set Betting.
If any selections are postponed/void then the bonus will still apply, but the percentage bonus added will reflect the actual number of winning selections. For example, an 8 match accumulator with 7 winners and 1 postponed match will receive a 25% bonus to winnings.
Maximum bonus £100,000 or currency equivalent. Accumulator Bonus does not apply to combination bets with bonuses such as Lucky 15's, Lucky 31's etc.
The bonus part of your winnings will be added to your account within 24 hours of your final selection having played.
This bonus will not apply where a stake has been fully Cashed Out. Where a stake has been partially Cashed Out, the bonus will be calculated based on the remaining active stake.
Where any term of the offer or promotion is breached or there is any evidence of a series of bets placed by a customer or group of customers, which due to a deposit bonus, enhanced payments, free bets, risk free bets or any other promotional offer results in guaranteed customer profits irrespective of the outcome, whether individually or as part of a group, bet365 reserves the right to reclaim the bonus element of such offers and in their absolute discretion either settle bets at the correct odds, void the free and risk free bets or void any bet funded by the deposit bonus. In addition bet365 reserve the right to levy an administration charge on the customer up to the value of the deposit bonus, free bet, risk free bet or additional payment to cover administrative costs. We further reserve the right to ask any customer to provide sufficient documentation for us to be satisfied in our absolute discretion as to the customer's identity prior to us crediting any bonus, free bet, risk free bet or offer to their account.
All bet365 offers are intended for recreational players and bet365 may in its sole discretion limit the eligibility of customers to participate in all or part of any promotion.
bet365 reserves the right to amend, cancel, reclaim or refuse any promotion at its own discretion.