How would you like the chance to place a bet and have the chance to win ten times more than the original stake suggested that you would win? Well, with Bet Stars fantastic new Spin & Bet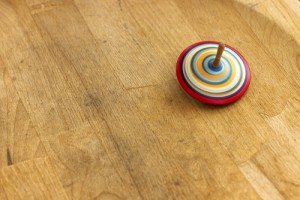 feature, that is precisely what they are offering any punter who elects to place a bet with the company on a wide range of sporting markets.
How does Bet Stars Spin and Bet work?
The Spin and Bet feature works slightly differently to a typical bet and this is shown by way of an example.
The first thing to do is select which Spin and Bet sporting event you want to bet on from the drop down list on the Spin and Bet betting slip on the right hand side of the screen. When you have selected your market, this will load up with the bet available listed underneath.
Simply make your selection from the Spin and Bet market, for example in a football match, you may back one of the teams to win the match.
You then move down to the box where you enter the amount you want to bet. However, to access the chance to increase the return on your bet, you must pay 10% of your total stake as a contribution to the jackpot fund.
So for example, if you chose to back Everton to beat Arsenal at odds of 3/1 and placed a £10 bet on this with Spin and Bet, £9 would be the stake placed on the result of the game and £1 would be your contribution to the jackpot fund.
How your Spin & Bet return is calculated on winning bets
You then click on the Place Bet button and that then sets two reels spinning and the outcome of this spin is the multiplier by which the odds of your bet will be calculated. There are five different outcomes you can select and each has a different percentage probability of appearing.
| | |
| --- | --- |
| Multiplier Spun (Spin Factor) | Probability of landing this from your spin |
| 1x | 80% |
| 1.5x | 10% |
| 2x | 8.5% |
| 5x | 1% |
| 10x | 0.5% |
So in our example above, if we backed Everton to win the game at 3/1 and placed a traditional £9 bet on Everton to win, then if Everton win we would receive back £27 in winnings, plus our £9 stake back for a total return of £36.
However, when you opt to place a similar bet (£9 stake, £1 jackpot contribution) with Spin and Bet and factor in the Spin Factor (multiplier) from the Spin & Bet option, then the amount you could win increases significantly. Remember this is for a £9 to win bet placed at odds of 3/1.
| | |
| --- | --- |
| Multiplier Spun (Calculation) | Amount Your Winning Bet Would Return in Total |
| (1x 3) x 9 + stake | £36 |
| (1.5x 3) x 9 + stake | £49.50 |
| (2x 3) x 9 + stake | £63 |
| (5x 3) x 9 + stake | £144 |
| (10x 3) x 9 + stake | £279 |
Should I use Bet Stars Spin & Bet offer to place my bets?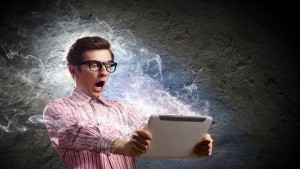 The question of whether this is a good offer or not depends very much on how much it costs you each time you want to try and use the Spin and Bet offer. If you are a small stakes gambler and 10% of your unit stake won't amount to much, then you can use this offer on every bet you make.
Where you have to consider things more carefully is if you tend to make large scale bets. There is a 20% chance on each Spin and Bet spin that you will improve the odds on your bet, the other 80% of the time, you will simply be paying a 10% charge for trying your hand at the Spin & Bet game.
If you are wagering say £50 or £100 or more at a time, then these £5 and £10's will quickly add up and there's no guarantee you could recoup that through better value odds through the system as you only have a 1 in 5 chance each time of getting improved odds.
As such, I'd say Spin and Bet is a feature most suited to lower stakes punters who bet low and aim to win big as in this instance, the cost to place the bet is negligible yet the rewards could well be very high.
What is definitely true however is that the Spin and Bet option at Bet Stars is something very new and introduces a new way to sports bet. Whether it will catch on with higher stakes punters remains to be seen but for lower risk, high reward punters, it may well be one of the most attractive and innovative offers available in many years.
Why not join Bet Stars now and try this exciting feature for yourself?