It is a busy weekend ahead and one of the most important sporting weekends of the year in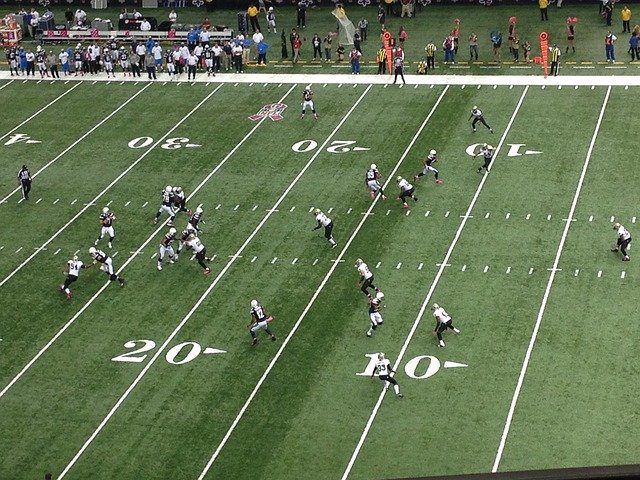 the United States as it is Superbowl weekend! The Kansas City Chiefs and the San Francisco 49ers are the final two teams remaining from the 32 teams that competed in the regular season and either one of them could be named the winners of Superbowl LIV which is being contested in Miami Gardens, Florida.
The kick off time for UK fans is 11.30pm and the game will be shown live on both the BBC and also Sky Sports. With interest in the game being global, you can also be sure that there are going to be plenty of interested punters tuning in to see if any of the bets that they have placed on the game will pan out.
If you would like to have a bet on the outcome of Superbowl LIV and whether the Kansas City Chiefs or the San Francisco 49ers are your pick, then you are going to need to be signed up with a top quality bookmaker offering a wide range of bets on the event and also, ideally, In Play betting as the momentum switches in these games can be incredible to witness. If you have not yet done so, check out bet365 Sports New Player Bonus offer, which can help get you started betting on the site simply and effectively.
It is also worth remembering that players in Indiana can also enjoy bets on the Superbowl this year thanks to new legislation in place in the state and if you fancy having a flutter then use the BetRivers Affiliate Code "HOOSIERBONUS" to get one of the best deals you can find online when signing up to a reputable online bookmaker in the state.
Let's now take a quick look ahead at the game and preview the two teams taking part.
Superbowl LIV Preview
Statistics & Historical Records
Previous Superbowl Appearances
Kansas City – Two Previous Appearances (1-1)
Superbowl I (1967) – Green Bay Packers 35-10 Kansas City Chiefs (L)
Superbowl IV (1970) – Kansas City Chiefs 23-7 Minnesota Vikings (W)
Kansas City's last Superbowl appearance came 50 years ago when they won their only Superbowl title in the franchise history, defeating the Minnesota Vikings. They were in the first ever Superbowl in 1967, when losing heavily to the Green Bay Packers.
San Francisco – Six Previous Appearances (5-1)
Superbowl XVI (1982) – San Francisco 49ers 26-21 Cincinnati Bengals (W)
Superbowl XIX (1984) – San Francisco 49ers 38-16 Miami Dolphins (W)
Superbowl XXIII (1989) – San Francisco 49ers 20-16 Cincinnati Bengals (W)
Superbowl XXIV (1990) – San Francisco 49ers 55-10 Denver Broncos (W)
Superbowl XXIX (1995) – San Francisco 49ers 49-26 San Diego Chargers (W)
Superbowl XLVII (2012) – Baltimore Ravens 34-31 San Francisco 49ers (L)
Led by the mercurial talents of quarterback Joe Montana, the 49ers won their first four Superbowls with the massively popular star at the helm. Five years after Montana's last Superbowl win, Steve Young led his team to a fine win over San Diego to claim their fifth Superbowl win in five appearances. However a few years later, Colin Kaepernick's tea fell just short against the Baltimore Ravens, going down 34-31 in the 'powercut' Superbowl.
Conference Championships
Kansas City Chiefs  – (1) – 2019
San Francisco 49ers – (7) – 1981, 1984, 1988, 1989, 1994, 2012, 2019
The Chiefs didn't win the AFC Championship in 1966 or 1969 to reach the Superbowl as it was a different format to the season back then.
Divisional Championships
Kansas City Chiefs – (12) – 1962, 1966, 1971, 1993, 1995, 1997, 2003, 2010, 2016, 2017, 2018, 2019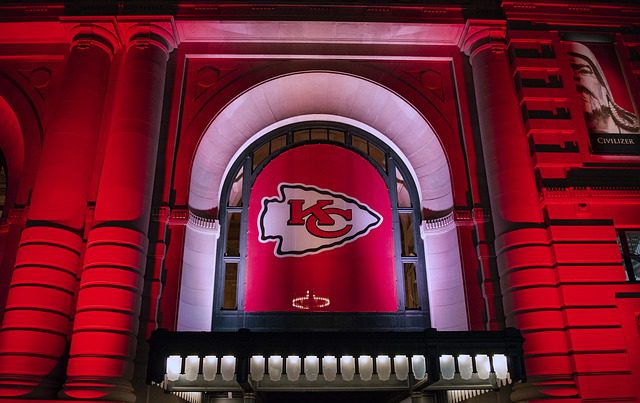 San Francisco 49ers – (20) – 1970, 1971, 1972, 1981, 1983, 1984, 1986, 1987, 1988, 1989, 1990, 1992, 1993, 1994, 1995, 1997, 2002, 2011, 2012, 2019
Kansas City Stats
Regular Season – 12-4 – Won the AFC West – Secured 2nd Seed in the AFC
Playoffs – Wildcard Round – Bye
Playoffs – Divisional Round – Houston Texans 31 – 51 Kansas City Chiefs
Playoffs – AFC Conference Championship – Tennessee Titans 24 – 35 Kansas City Chiefs
Coach – Andy Reid
Home – Arrowhead Stadium (76,416)
Kansas City Chiefs – Key Players
Patrick Mahomes – Quarterback
Tyreek Hill – Wide Receiver
Travis Kelce – Tight End
Mecole Hardman – Wide Receiver
Chris Jones – Defensive Tackle
Tyrann Mathieu – Safety
The Chiefs enjoyed a very successful Regular season campaign with just four defeats over their 16 games, losing to three AFC South teams, the Indianapolis Colts, Houston Texans and Tennessee Titans as well as the NFC's Green Bay Packers. However, the Chiefs did avenge two of those defeats by knocking out the Texans and then the Titans in the AFC playoffs.
San Francisco Stats
Regular Season – 13-3 – Won the NFC West – Secured 1st Seed in the NFC
Playoffs – Wildcard Round – Bye
Playoffs – Divisional Round – Minnesota Vikings 10 – 27 San Francisco 49ers
Playoffs – NFC Conference Championship – Green Bay Packers 20 – 37 San Francisco 49ers
Coach – Kyle Shanahan
Home – Levi's Stadium (68,500 – can be expanded to 75,000)
San Francisco 49ers – Key Players
Jimmy Garoppolo – Quarterback
George Kittle – Tight End
Emmanuel Sanders – Wide Receiver
Raheem Mostert – Running Back
Nick Bosa – Defensive End
Richard Sherman – Cornerback
With just three losses on the season, to the Seahawks, the Ravens and the Falcons, the 49ers started the season superbly well, winning their opening eight games to set a high standard in the NFC West. What has been impressive is the number of close games they have won, including a field-goal only game victory over Washington Redskins 9-0 and a shootout win over New Orleans Saints which the 49ers won 48-46 in one of the games of the season.
Kansas City Chiefs v San Francsico 49ers Tips and Preview
This is an archetypal match up between two teams, one with the powerhouse offense (the Chiefs) and one with what many regard is the best defense in the NFL (49ers). It is often said that defense is what wins Superbowl titles, but the question is whether the 49ers have seen the multifaceted offense that Kansas City have displayed in the playoffs so far.
For me, this game hinges on whether that 49ers defense can stop Patrick Mahomes and co. If they can, then the 49ers win this game as I can see their offense scoring at least 25 points against the Chiefs. The problem is, the Chiefs could score more than that in a quarter, as they did so against Houston in the Divisional Round of games.
This will be close but I am backing Kansas City to take the win and you can back them on the spread bet with bet365 at 11/10 (although they do have a -1.5 point handicap with that bet).