If you are someone who enjoys a spot of betting relatively frequently then you will no doubt be aware of the added value that you can gain from placing certain multiple-selection bets. Almost all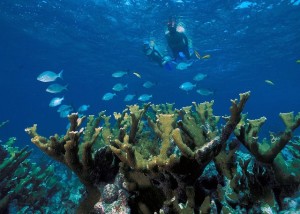 bookmakers nowadays will accept a wide range of bets involving multiple selections and Coral Sports is certainly one of that number.
If you'd like to join the myriad of people enjoying Coral Sports betting, including multiple selection betting, click on the link above to join now.
If you are a punter who enjoys multiple-selection betting of various kinds, then you may wish to know which kinds of bets of this type are available at Coral Sports. In this article, we take a look at some of the common and not-so common multiple selection bets available at the bookmaker.
Let's begin with the simplest and most easy to understand multiple selection bet available, the humble accumulator (acca).
Check out this list for a full list of bets offered by UK bookmakers and to learn what the different types of bet are.
Accumulators
With Coral Sport you can place acca bets on a huge range of different sports, although they do tend to be most popular with sports where there are several matches running at once (such as Tennis, Football and the NFL in particular).
An acca bet is simply a number of different selections in a single bet, but in which all must win in order for the bet to succeed and pay you a return. The odds of the bet increases with each selection you add to the bet slip, but of course the more selections you have on the slip, the more difficult it is to correctly select the bets accurately.
Acca's are known chiefly by the number of selection included on the bet. A two-selection acca is known as a double and a three-selection acca a Treble. After that all successive acca's are known by the number of selections, followed by the word "fold" afterwards. So a six selection acca bet would be a Six-fold.
When placing an acca bet punters generally risk a small amount of money, for potentially a big reward. However, they are notoriously difficult bets to land regularly and the more selections on an acca bet, the more difficult it is to land one successfully.
However punters persevere with this as they can be hugely profitable, as one man from Fleetwood found out recently when wagering a £5 stake on a six-match Result & Both Teams to Score acca. His return was over £45,000 on that bet.
Standard Multiple Bets

In addition to accas, Coral Sport offer a wide range of other multiple bets. It is best if we split these multiple bets into two different groups. One where all single selections are backed individually and the other group where the single selections are not backed individually.  These are known as full cover bets (one with singles).
Full Cover Bets With Singles
A full cover bet (with singles) is a bet of three or more selections where the punter covers all possible combinations of winner in a single bet. This means that although technically this bet is a single bet, it is actually made up of many other bets.
For example, the smallest Full Cover Bet with singles you can make is a Patent bet which is placed on three selections. In this bet you place your unit stake (£1 in this case) on the following bets:
3 x £1 bet on each of the three single selections on your slip to win
3 x £1 bet on each possible double on your slip to win (selection 1 and selection 2 to win , selection 2 and selection 3 to win and lastly selection 1 and selection 3 to win)
1 x £1 bet on the treble bet of all three selections to win
As you can see, a patent therefore consists of seven separate bets combined under the patent name. As such with a unit stake of £1, a patent bet would cost you £7 to place.
The number of bets to cover in each successive type of Full Cover Bet with Singles (Lucky 15, Lucky 31 and Lucky 63) is shown in the title of the bet. As with four, five and six selections, there are many more bet combinations you need to cover.  A Lucky 63 bet therefore covers six selections and all 63 possible bets you can place with those selections (a £1 unit stake would therefore see a Lucky 63 bet costing £63).
Although Full Cover with singles bets are more expensive than acca bets, they do offer one big advantage in that they pay out even if the customer only selects one winner from their selections. The more winners they select, the more the punter will receive as a payout.
Full Cover Bets (without Singles)
These are bets which are similar to the bets above, but which do not include the single selections. Therefore they consist of double, treble and higher bets depending on the number of selections on the bet slip.
Examples of Full Cover Bets without singles are Trixie (three selections), Yankee (4 selections), Canadian or Super Yankee (5 selections), Heinz (6 selections), Super Heinz (7 selections) and a Goliath (8 selections).
Full Cover bets cost slightly less than Full Cover With Singles Bets to place due to the fact that you do not have to cover each single selection as part of the bet.
Football Jackpot Bet
If you are a punter at Coral Sport then you also have a chance to participate in another multiple-selection bet, called The Football Jackpot. Each week Coral list a total of 15 football matches on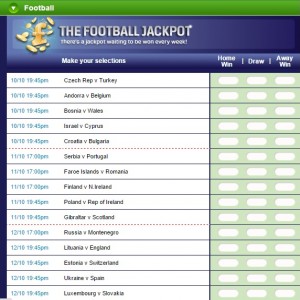 their Football Jackpot Coupon and punters can enter the competition by selecting their stake per line which ranges from £1 up to £20.
You then select whether each match will be a home win, draw or an away win and if you manage to correctly predict all 15 results, then you could win the Football Jackpot, which is always guaranteed to be at least £100,000, but which can be considerably more depending on how long has passed since the jackpot was last won.
Enhanced Multiple Bets
In addition to the above, Coral also offer a selection most days of Enhanced Multiple Bets which are based on the sporting events taking place at that time. The company will go through and look at some popular multiple bets and to encourage punters to bet, will offer an enhanced price on that market.
So for example, if on a Champions League week punters were backing Real Madrid, Barcelona and Bayern Munich to win at odds of 2/1, Coral may enhance that price to 3/1 in order to get punters to place the bet.
As you can see, Coral Sport offers a wide range of multiple-selection bets and features that offer everything a punter would need to enjoy this popular and potentially lucrative form of betting.