While at bonusreferrercode, we do tend to focus more on the issues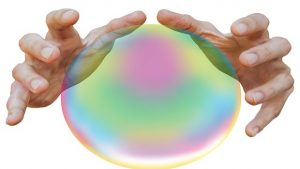 surrounding those punters based primarily in the United Kingdom, we do also realise that we have a significant number of readers and users based in other parts of the world, including the United States.
However, the situation in the United States regarding online gambling, gaming and any form of sports betting and wagering has been somewhat in a state of flux for a lengthy period of time and part of this is down to how the laws surrounding online gambling are decided in the country.
Officially, gambling in the United States is legally restricted. The US Government has decided that gambling is legal under U.S. federal law, but there are restrictions in place regarding online gambling in particular. Furthermore, each state in the United States is free to regulate what types of gambling it will allow within its borders.
For example, for many years (beginning with the first official state lottery in New Hampshire in 1963) almost every state in the United States operates some form of state lottery. Not only do these lotteries offer locals the chance to win a considerable amount of money, the amount they raise in taxes can then be used by state officials for a number of different projects.
Only two states, Hawaii and Utah, do not have any form of gambling allowed within their boundaries.
At the other end of the scale, only two states allow casino-style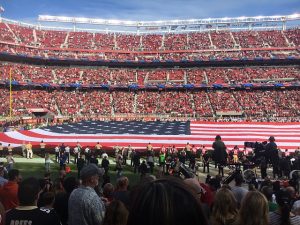 gambling across the entire state, Louisiana and Nevada. Other states that allow casino-style gaming only do so in certain jurisdictions, such as Atlantic City, or in American Indian reservations which have an agreement in place between themselves and the State under the Indian Gaming Regulatory Act of 1988.
These rules however were all designed for real-world gambling and the situation for online gambling has been much less clear. While legislation such as the Federal Wire Act of 1961 and the controversial Unlawful Internet Gambling Enforcement Act of 2006 have tried to clarify matters, they have somewhat fudged the issue, meaning that many operators, dismayed at the almost incoherent state of the online gambling scene in the US, have ceased to offer their services to US customers.
For many years, sports betting and online gaming was almost impossible to enjoy for many US-based citizens, however, slowly but surely, that situation is starting to change.
Changing Perceptions about Online Gambling
What is it that could be driving the change in attitudes at state level towards online gaming and gambling? To answer that, you have to take a look back to how Americans had tried to access online services in the early days of the Internet and online casino gaming and sports betting.
Back then, as a new and emerging industry, there was little to no regulation in place to stop American players signing up to a poker room, online casino or sports betting service. Free access to the internet meant that even if gambling was outlawed in their particular state, people could access it, if they wished to do so, online.
However, this was fraught with issues for legislators. They could not police this online as it is too difficult to collect evidence against individuals and far too time consuming. Therefore, what followed was a series of legislative procedures which attempted to outlaw many forms of online gaming, including the infamous Black Monday which decimated the online poker industry in the United States in the early 2000s.
While this shut down many legitimate operations for American users, it also meant that those American players that were determined to play online, would use 'cheats' to the system, such as using Virtual Point Networks, to allow themselves to bet online. Realising that the blanket ban was costing them a significant amount of lost income, some states began to look seriously at offering customers the chance to bet online.
Since then a number of states have now legalised different forms of online gambling, including casino games and sports betting in some states. Delaware, Nevada, New Jersey and Pennsylvania are the four states that allow both forms of gambling online, with Pennsylvania becoming the latest to join the group.
As such, we are now seeing a number of casinos coming online for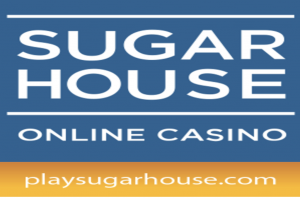 Pennsylvanian customers, such as PlaySugarHouse.com, the online casino of the Sugar House casino based in Pittsburgh. The new site, which currently has a sports betting service available with a poker room and online casino set to be released in mid-July, is already looking for new customers and you can get the latest playsugarhouse bonus code information from the link.
Some other states, Missisippi, Montana, New Mexico, Oregon, Rhode Island and West Virginia all allow sports betting but not, as yet, online casino gaming, while the state of Maine, which has not yet officially legalised either form of the game, does seem to be set to join the four states offering both when its governor passes the legislation proposed to him just this past week.
What is certainly true is that many states have seen the amount of revenue in taxation that the likes of New Jersey, Delaware and Nevada have recovered from online gambling and have decided that this is well worth, at least looking at, if not implementing across their own state. The net result of that has been a fluid picture across the United States with an increasing number of states now beginning to allow at least some forms of online gambling.
Of course, it would be foolish to think that anything other than the ability to raise significant revenue from being able to regulate and tax the online gambling industry within a state boundary, is the primary motivating factor for those in power. However, the knock on effect of that is that fans of sports betting and/or online casino gaming can, in four states at least, enjoy both and sports betting is more widely available across a number of other states too.
With more states likely to follow the example of New Jersey and Pennsylvania and others, it may well be the case that the U.S. is the next big thing in sports betting and online casino gaming. It is certainly a market to keep your eyes on over the next few years as more and more states decide whether or not they are going to allow some form of online gambling to their citizens.