Did you know that there is now a way you can keep tabs on thousands of sporting events every week, without having to pay for a satellite TV subscription, pay-channels or even your TV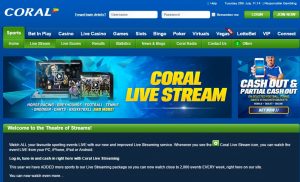 License fee?
The dawn of the digital age has led to a huge increase in the number of events being live streamed over the Internet and of course, sport has played a key role in this developing technology.
It wasn't long before betting sites like Coral (click on the following link to claim your Coral new player bonus now) caught on and the upshot of this is that provided you are a Coral Customer and have a positive bank account at the site, then you can watch a huge number of sporting events live, completely free of charge every week via the excellent Coral Live Streaming service.
Let's learn a little more about this relatively new addition to the Coral site and why it is revolutionising how you choose to watch and bet on sports.
What is Live Streaming?
Live Streaming is simply the term used to describe a television broadcast that is sent over the Internet, rather than over the airwaves. It is a relatively new phenomenon only made possible by the increasing speed of internet services and the increased capability of them to carry more data.
Most live streams are viewed from within a console on a website and that is the case at Coral. Simply click on the Live Streaming option on the site, or from within the app, and you can find a list of sports events being streamed live at any time. All you need to do is then click on the event to watch it.
Can I view Live Streaming while betting In Play?
Yes, Live Streaming has been particularly successful on betting sites such as Coral Sport (and several others) especially because it supports In Play betting services so well. By viewing a live stream of an event a punter can make decisions about what bets they want to place In Play and thus, they feel more involved in the process.
Not all events that have In Play betting at Coral are also live streamed, however a significant number of these are.
Is there a charge for Live Streaming?
No, the only requirement that there is to watch the Live Streaming services on Coral Sport are that the user has a positive balance in their account when they use the service. Other than that the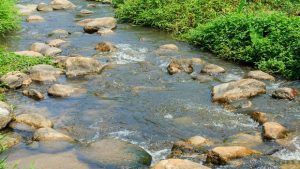 live streaming services are completely free to Coral customers.
However, if you wish to view a live stream of a UK or Ireland horse race or greyhound race then the rules regarding these events are slightly different. While there is still no charge to watch these events, you do need to have placed a bet of at least £1 on the race in question in order to view the live stream.
When you have placed a qualifying bet on a race, a few minutes before the race is due to start a live streaming option will appear in the race betting. Click on this and the live stream of the race will begin allowing you to watch the event in full.
What sports do Coral offer via Live Streaming?
Coral offer a wide range of different sports on their live streaming service and in truth, they have expanded what is on offer to customers via the service quite considerably since it was first released a little while ago.
Now Coral offer live streaming on the following sports:
Soccer – including live streaming of matches taking place in Serie A (Italy), La Liga (Spain), Ligue One (France) and the Eredivisie (Holland). In addition, Coral offers a number of live games from the MLS (United States).
Tennis – All events on the ATP (Men's) and WTA (Women's) professional tennis tournaments are live streamed on Coral including action from the four Grand Slam events each year.
In addition, Coral also offers regular action on the following sports:
Snooker
Darts
Basketball
Badminton
Handball
Rugby Union
Rugby League
Ice Hockey
Volleyball
What do I need to view Live Streaming at Coral?
All you need to watch any Live Streaming event at Coral is to have a PC with a decent broadband internet connection and with Flash Player installed on it. Most PC's already have this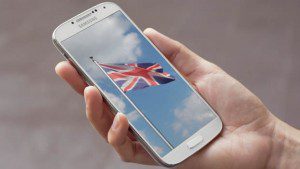 software readily installed, so there is a high probability that you can access Coral Live Streaming directly on the website and be able to view events immediately without taking any action.
Coral also offers live streaming to mobile devices too, including horseracing and greyhound racing. Again, you will need either a decent WiFi connection, or a very good 3G/4G connection, though a WiFi connection is the better option. Your device, whether it is a smartphone or tablet, will be recognised by the software and you will be able to view any available live streams as you would on a PC.
Will it prove expensive watching a Live Stream via mobile?
If you are going to be using a mobile device to access the site and view live streams, you need to be sure you are not going to run up huge data charges doing so. This is partly why WiFi is preferable as by using a WiFi signal, you do not incur any data charges regardless of how much live streaming you watch.
However, if you can't use a WiFi signal and use 3G/4G services to access the Internet and the Live Streaming, it does make sense to ensure that your contract with your mobile provider has plenty of data allowance included in your payment plan. If not, it may well be worth looking into which payment plans offer the best deal for you before you start streaming to avoid being left with a large bill at the end of the month.
It is also likely that intermittent signal quality will affect the quality of the live stream via 3G/4G, especially if you are travelling and this is another factor to consider when using the service.