If you are a relative novice when it comes to the world of sports betting, or you don't keep up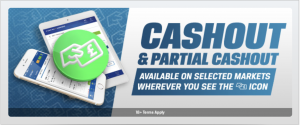 to date too much with the recent developments that have been made within the industry, particularly in terms of online betting, then you may not yet fully grasp what Coral's Cashout and Partial Cashout features actually mean.
So, to rectify that, in this article we are going to explain what both mean and give you examples of how you can use these features to give you more flexibility when betting.
Let's begin at the beginning by taking a look at what a standard Cashout option is.
What is a Cashout?
A Cashout feature allows you to end a bet you have made early. When offered, you can accept the amount of money offered by the bookmaker at that moment, in order to settle the bet then, rather than by waiting for the actual end result of the market in question.
Not all bets will be eligible for a Cashout, but a growing number of bets are. Some of the most popular forms of bets available for Cashouts are accumulator bets, other multiple selection bets and bets on markets that are played out over a longer time frame (such as the winner of the Premier League).
If a bet you make is eligible for a Cashout on Coral, then look out for the Cashout icon being situated next to it. You can then view your bet and critically, view the amount of money Coral are currently offering you to cash out the bet.
To accept the offer, simply click on the Cashout option, the amount of money Coral offered will be added to your account and the bet will be finalised. If you do not wish to Cashout your bet, then you can leave the bet running until the final result is known. The choice is entirely yours on when and how you elect to use the Cashout option.
An Example of how a Cashout bet could work
Let's say you place a £10 accumulator bet one weekend on the following football accumulator for matches that all take place at 3pm on the Saturday:
Manchester United v Everton – Home Win
Liverpool v Chelsea – Draw
Tottenham v Southampton – Home Win
Burnley v Arsenal – Away Win
Huddersfield Town v Leicester City – Draw
Let's say that when you place the bet, the odds Coral offers you are 30/1 and you stake the bet before the games take place.
Now if you let your bet run and your accumulator wins, you would win £300, plus your £10 stake back (and with Coral, you would also get a £30 free bet as part of their Coral 4+ Acca Bonus offer).
However, as the games play out following the 3pm kick off, at different points of the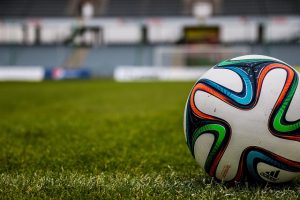 afternoon, you may find one or more of your selections results isn't going well for your accumulator. In contrast, you may also find there are one or more results are bang on the money for the bet.
This fluidity and change in scenarios affects the Cashout price offered by Coral considerably. In short, the shorter the amount of time left in the games you selected and the stronger your position is with the bet, then the greater the amount Coral are likely to offer you to cash out.
However, the converse is also true with the amount offered as a Cashout likely to be a lot less if one or more of your selections are not going as planned and there is still a lot of time left in the games in question.
What is a Partial Cashout?
A Partial Cashout is when a punter decides to cash in only a percentage of their original bet (for which they receive the corresponding percentage of the Cashout offered by Coral) but where the remainder of the bet remains running.
This option was added to the Cashout section to allow punters the freedom to cash in just part of their original bet, but with the option of keeping at least some of their stake running on the original bet, in the hope that this may still come in and trigger a win.
In this scenario, then the punter is paid out only on the proportion of the Cash Out amount offered that they kept running after they had partially cashed out the bet. With Coral it is easy to select how much of your original bet you want to cash out. A slider is used to allow you to select how much to Cash Out and how much to keep running. Adjust the slider and you can Cash Out more or less of the offered amount. The choice is yours.
An Example of how a Partial Cashout bet could work
Let's say you place a £10 bet on the following horses running in three separate races today:
1.30 at Kempton – Molly's Knock – 5/1
2.15 at Wolverhampton – Landspeeder – 8/1
3.35 at Thirsk – Blue Cavity – 2/1
Now let's assume that your first two selections win their races and you are now looking at the 3.35 race at Thirsk to complete your bet. Let's also say that due to your first two bets coming in, Coral are now offering you £20 to Cashout your bet early.
With a Partial Cashout here, what you can do here is Cashout £10 of the offer, and keep the remaining £10 running on the bet. This then ensures that you do not make a loss on the bet and you could still win additional cash should Blue Cavity win too.
When should I use a Cashout or Partial Cashout option on my bet?
Although Cashout is a feature that does allow punters far more flexibility and control over their bets, it is also a feature that has to be used wisely and sensibly.
In truth, you are only likely to get a positive return from cashing out a bet, when your bet is running well and you then need to ask yourself, should I bother with the cash out option, if my bet looks like winning (in which case, you will likely win far more than the cashout offer available).
In the vast majority of cases, the cashout option or partial cashout option should be used when your bet isn't looking great and for you to recoup some of your outlay, rather than lose your whole bet. You won't earn back all your bet in these circumstances (and in some cases, if things are going really poorly for your bet, the cash out amount offered may be very small, or even unavailable), but at least this is something back for you from an otherwise losing position.