It may still be just over a week away, but with the start of the World Cup next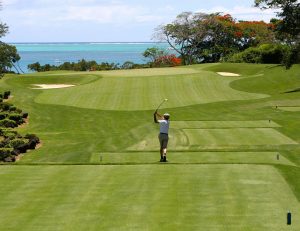 week (and plenty of our focus next week will be on that), we're looking this week at the US Open Golf tournament, the second Major of the year.
Patrick Reed earned the green jacket and the first Major title win of his career in the Masters tournament back in April and since then we have seen a massive scramble at the top of the world rankings as a number of top players all seem to have hit great form in the run up to the US Open.
The net result of that is that you are likely to see one of the most open and competitive US Open tournaments in many years, although you can bet that the USPGA are going to ensure that their chosen venue for the event, Shinnecock Hills in New York, will be playing as tough as possible to test the world's finest to the max.
Coral Sports usually run a promotion or two for the big golf tournaments so do keep your eyes peeled for those promotions when they are released (which will likely be from Tuesday or Wednesday next week). However, you can still sign up with Coral at any site and use your account to access the Sports Betting platform. Coral Vegas' £10 No Deposit Bonus offer for new customers, especially if you use a mobile predominantly to place your bets, is well worth a closer look.
Let's now take a look ahead to what is in store at the US Open, by previewing a little of the history of the event, some previous winners, the course and of course, who we think out of the very strong field stands the best chance of ending up as a winner at the end of the tournament.
US Open History
The 2018 US Open will be the 118th time the tournament has been contested and the current champion is Brooks Koepka, who was the winner at Erin Hills, Wisconsin back in 2017.
Traditionally, the US Open is famed for organisers 'tricking up' courses, so that they provide golfers with an even sterner test than they would find in a standard tour event. The rough may be left longer than in standard tournaments, including the primary cut of rough, the greens tend to be more undulating, pin placements more tricky and fairways tend to be narrower.
As a result, scoring in the US Open tends to be generally higher than other events, although there are times when players can shoot low scores. Indeed, the record score for a US Open winner of 16-under par has been shot twice in the past seven years (by Rory McIlroy in 2011 and Brooks Koepka last year).
The winner of this year's tournament will take home $2.16 million dollars out of a prize pool of $12,000,000.
Former Winners (since 2000)
2000 – Tiger Woods (Pebble Beach, 12-under par)
2001 – Retief Goosen (Southern Hills, 4-under)
2002 – Tiger Woods (Bethpage, 3-under)
2003 – Jim Furyk (Olympia Fields, 8-under)
2004 – Retief Goosen (Shinnecock Hills, 4-under)
2005 – Michael Campbell (Pinehurst, even par)
2006 – Geoff Ogilvy (Winged Foot, 5-over)
2007 – Angel Cabrera (Oakmont, 5-over)
2008 – Tiger Woods (Torrey Pines, 1-under)
2009 – Lucas Glover (Bethpage, 4-under)
2010 – Graeme McDowell (Pebble Beach, even par)
2011 – Rory McIlroy (Congressional, 16-under)
2012 – Webb Simpson (Olympic Club, 1-over)
2013 – Justin Rose (Merion Golf Club, 1-over)
2014 – Martin Kaymer (Pinehurst, 9-under)
2015 – Jordan Spieth (Chambers Bay, 5-under)
2016 – Dustin Johnson (Oakmont, 4-under)
2017 – Brooks Koepka (Erin. Hills, 16-under)
Shinnecock Hills
The course for the 2018 US Open is Shinnecock Hills which is based on Long Island in New York. The club was established in 1891 and has hosed the US Open on four occasions, in 1896, 1986, 1995 and 2004.  The tournament is due to return to the venue in 2026.
For the US Open, the course will play over 7,445 yards in total and features a huge 616 yard Par five at the 16th hole, as well as a daunting 252-yard par three on the second hole. There are also two 500-yard plus par fours to negotiate, the third and the 14th.
The course was ranked as the 7th best golf course in the world by Golf Digest magazine, ahead of the Old Course at St Andrews and Muirfield.
The 2018 event is the first US Open that will not feature an 18-hole playoff the following day should two or more players tie for first position. Instead, the 2018 tournament and future US Open tournaments, will be decided by a two-hole aggregate playoff format.
Current Top 20 Players (according to World Rankings)
Justin Thomas (USA)
Dustin Johnson (USA)
Justin Rose (Eng)
Jon Rahm (Esp)
Jordan Spieth (USA)
Rory McIlroy (N.Ire)
Rickie Fowler (USA)
Jason Day (Aus)
Brooks Koepka (USA)
Hideki Matsuyama (Jap)
Tommy Fleetwood (Eng)
Paul Casey (Eng)
Patrick Reed (USA)
Sergio Garcia (Esp)
Henrik Stenson (Den)
Marc Leishman (Aus)
Alex Noren (Swe)
Francesco Molinari (Ita)
Bubba Watson (USA)
Phil Mickelson (USA)
Who is in form?
Well, such is the world of golf that pretty much any player you can see listed in the top 20, plus a number of others sat just outside it, are all in top form at the moment. In addition to the 20 players listed above, you could add the likes of Louis Oosthuizen (33), Ian Poulter (27), Tyrell Hatton (23), Bryson deChambeau (22) and Satoshi Kodaira (35) to the list. You can also never discount Tiger Woods too who is slowly returning to form after injury.
What is abundantly clear is that the 2018 US Open is going to be one of the most open tournaments in recent years although much will depend on how much the USPGA decide to 'trick up' the course as to which of the players stands the best chance of success. Longer rough, unforgiving fairways and tricky greens tends to mean stronger putters and accurate drivers of the ball stand a better chance of success.
Who is our pick for the US Open 2018 Champion?
With this being such an open championship, I would strongly suggest that any player that you back, you do so each way as often you can still get a decent pay out if your player finishes in the top five or six places (depending on what each individual bookmaker offers for the event).
Coral are offering ¼ of the odds on a player if they finish in the top five (including ties) so that is wll worth considering.
Looking at the odds for each the top players and how Shinnecock will likely be set up, I think players that are accurate from the tee, hit the ball long and who are strong on the greens will likely be the ones in contention here.
For me that means two players are worth serious consideration, Justin Rose at 16/1, who is in the midst of a superb run of form, and another 16/1 shot Jason Day, who seems to be returning to his best form of late.