How would you like the chance to banish the winter blues by winning a fantastic holiday worth €5,000 to any destination you would like to go? Or maybe you would like one of two different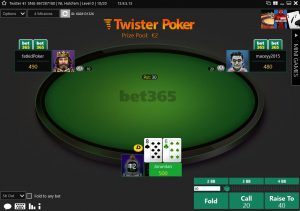 top technology prizes each worth at least €500? If that sounds like an opportunity that is too good to miss then head down to Bet365 Poker right now and take up their latest challenge to become a Twister Warrior and you could be celebrating.
The only problem with this promotion is that you are going to have to be quick to participate as it began back on the 19th December and rather than having a finish date as most Bet365 promotions do, the Twister Warrior promotion will finish after 200,000 €0.50 qualifying Twister Poker games have been played.
So, we don't know exactly when the promotion will end, but the sooner you start playing the greater the chance you will have of landing yourself one of the fantastic prizes available. Let's learn a little more about the structure of the Twister Warrior promotion.
How to become a Twister Warrior at Bet365 Poker
The great thing about this promotion at Bet365 Poker is that it doesn't require you to opt in to the offer, all you need to do to participate is head on over to the Twister Poker section of the website and play in a €0.50 buy in game.
It is only the €0.50 buy in games that are eligible for the promotion, games at other buy in levels are not part of the promotion. Once you have bought in, then before the start of the game against your two opponents, the Twister Poker prize wheel will be spun to decide the prize.
The prize you win will be your buy in amount multiplied by one of the following factors: 2x, 4x, 10x, 20x, 100x, 1,000x and 12,000x, however over the 200,000 individual games of Twister Poker that will make up the promotion there will be just one 12,000x prize game.
That is because this is the game that will offer the lucky winning player a prize of a €5,000 Holiday Voucher, while the other two players who play at the table with the lucky winner will each win a €500 Technology voucher as a consolation prize.
On all the other games, the cash prize you are playing for is decided at random by the Prize Wheel and you can play for as little as €1 or as much as €500 depending on how lu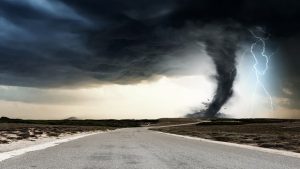 cky you get on the spin of the wheel.
What are the terms and conditions for the holiday voucher?
If you are the fortunate player that wins the game that earns them the fabulous €5,000 holiday voucher then the good news is that you have complete freedom of choice to pick where and when you would like to spend your prize.
The only proviso is that you book your holiday for any time in the next 24 months as that is how long the voucher is valid for before it expires.
How it works is as follows; once you have been confirmed as the winner of the holiday prize, Bet365 will contact you via email with a promotional code with a value of €5,000. You can use this code on the Initial Rewards website to pick from the wide choice of holiday destinations.
Once you have activated the code on the website, you can use the balance to book flights, accommodation, transfers and any excursions you would like to include at the destination and time of your choice.  If the total cost of your holiday is less than €5,000, then you would forfeit the balance of the voucher remaining. So it is sensible to make sure you spend all of the available funds to ensure you get best value for money.
Once you book your holiday, your voucher is used to confirm the purchase and your holiday is booked and you can now look forward to a top class holiday thanks to Bet365 Poker. Details of the holiday will be forwarded to you, although you do need to ensure that you sort your own travel and medical insurance, any travel documentation you may need and any currency, traveller's cheques or prepaid cards.
What products are available for me to buy with my tech voucher?
If you fail to win the top prize at the table, but end up finishing 2nd or 3rd in that game, then you will receive a €500 voucher which can be used to purchase any one of a number of top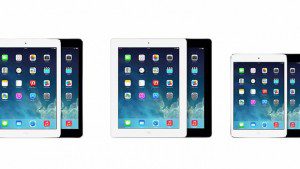 technology bundles, each of which has been value at €500.
Within 48 hours of the qualifying game being played, Bet365 will contact the two runners up by email enclosing a promotional code for use on the Initial Rewards website for a value of €500.
Your voucher can only be used to purchase one of the following tech products, each of which has been valued by the website at €500.
Go Pro Hero 5 Camera
iPad Mini 4
Samsung Galaxy S6
Playstation 4 1TB Bundle (including FIFA 17 and wireless headphones)
HP X2 210 Notebook
Xbox One S 1TB Bundle (including FIFA 17 and wireless headphones)
Once you have been allocated your voucher you have 24 months within which to spend it on one of the prizes above otherwise the voucher will expire. You can only pick one item from the list above as your prize and you cannot exchange the voucher for cash.
As we have already stated in this article, this is not a limited time offer. The promotion will run on Bet365 until the cycle of 200,000 Twister Poker games of a €0.50 buy in have been played. With thousands of games played daily however, don't expect the Twister Warrior promotion to be running for too long.
However for a buy in of just €0.50, with the chance to covert that into a fantastic €5,000 holiday, this is a promotion that could bring in the New Year in style for one lucky player at Bet365.