If you have played first person perspective shoot-em up's on either an Xbox or PlayStation console in recent years then there is a good chance that you will have played one of the many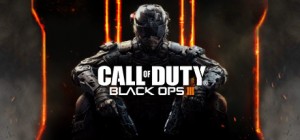 different Call of Duty games that have proven to be a smash hit for gamers of all ages.
The fast paced combat action game has become one of the most popular games in the world and it is hardly surprising that given its popularity it has started to gain traction as a genuine eSport, alongside games such as Starcraft 2, CS:GO and League of Legends.
Evidence of that is certainly available this week with Bet365 offering a range of eSports betting on the forthcoming Call of Duty World League Qualifying Invitational Tournaments, that are scheduled to take place later this week in North America, Europe and Oceania, kicking off Friday 4th December through until Sunday 6th December.
There are 16 teams that have qualified for the North American section of the tournament and they have been split into four groups. The teams will play through against the opponents in their group in a knockout format (with both winners and losers brackets) until the winner of both brackets are known.
The winner of both brackets in each group will then qualify for the 2016 Call of Duty World League tournament.
In Europe and Oceania there are eight teams in each geographic qualifier and the qualification process is the same as in the North American qualifier. Four teams from Europe and four from Oceania will join the eight from the North American qualifier in the finals following the completion of these playoffs next weekend.
The qualifiers will all be played on the PlayStation 4 console over the coming weekend and it promises to be a massive weekend for Call of Duty fans. Bet365 are offering odds on some of the first matches in the North American qualification section and over the course of the weekend, you should be able to place eSports bets on a number of different selections.
Round 3 Matches in the CS:GO 99Damage Liga Take Place In Midweek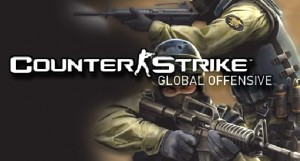 Most eSports action, other than at the very highest premier level of gaming, takes place at the weekends, so it can be somewhat slim pickings to find decent eSports bets during the week. However next week and for the next few weeks, Counter Strike: Global Offensive fans can enjoy midweek betting thanks to the 99Damage Liga Division 1 matches scheduled to be played each Tuesday.
The competition has been running for two weeks already, although several games have had to be postponed due to UX Gaming leaving the competition (all matches involving them have been declared as 2-0 victories for all the other teams) and two other Round 1 fixtures were also postponed. PENTA are yet to rearrange their fixture against Ducks, but CKG and KFISH will play their Round 1 match this weekend on the 29th November.
This week's games see Ducks take on CKG, Planetkey Dynamics facing Eyes on U and Euronics Gaming taking on Killerfish (KFISH) eSports, with the latter of these three games being played on Wednesday 2nd December.
At the moment, the ranking tables show that PENTA Sports, Eyes on U and Planetkey Dynamics lead the table each with four points and Euronics Gaming holding the fourth automatic qualifying spot ahead of Killerfish eSports, though both have three points.
For match betting as well as map betting on forthcoming 99Damage Liga matches, check out the eSports betting section at Bet365 Sport throughout the week for all the latest odds on each of the key games in this competitive €10,000 prize tournament.
StarCraft 2 Nation Wars III Starts This Week with 16 Teams Chasing The Top Prize
Sixteen of the best StarCraft 2 Legacy of the Void three-player teams each from one of 16 countries around the globe will kick off their quest to become the Nation Wars III Champion of 2016,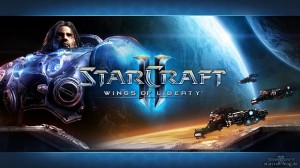 with the first Group Stage games taking place in this exciting new competition.
Twelve seeded teams were invited into this final event, with four other teams, Ukraine, Canada, Australia and New Zealand making it into the finals thanks to winning their section in an earlier qualifying competition.
The 16 qualifiers have been drawn into one of four groups based on the top four seeds. The groups are as follows:
Group Norway – Norway, Ukraine, China and Taiwan
Group France – France, Australia, Sweden and Poland
Group Mexico – Mexico, Canada, Denmark and Netherlands
Group Korea – South Korea, New Zealand, Germany and Finland
Fifteen of the participating nations have already named their three man squads apart from top seeds South Korea. The favourites for the event are yet to pick which three players will represent the country that has a long established tradition of developing top quality SCII players.
In the Groups the teams will not play each other once, but instead each group will comprise of a knockout phase, where teams will progress to the winners finals or the losers round (and subsequent losers final) to set up a Grand Final in each group, where the two teams reaching the Grand Final will qualify for the next stage,
The action starts this week on Thursday 3rd December with Norway taking on Ukraine and China taking on Taiwan from Group Norway. The group will then be played to a conclusion over Thursday and into Friday 4th December.
Group France games then kick off on Saturday 5th December with France taking on Australia and Sweden facing Poland before this group is also concluded over a two day period, finishing on Sunday 6th December.
The remaining two groups will be played to a conclusion over the corresponding days a week later.
Don't forget to check out the latest betting on this and other StarCraft 2 events, such as the outright betting markets on the winner of the World Cyber Arena event which are available at Bet365 Sports this week.