Football may be the world's game, but it can sometimes be the otherworld's game too! Football is not immune to its own spooky stories, crazy happenings, weird occurrences, and other strange and unusual events. Here we take a look at the Spooky Side of Soccer!
Of course, as with anything weird, unusual, paranormal or possibly supernatural, you are free to believe whatever you like.
And remember, you can bet on many games, spook-friendly or not, at bet365 Sport every week!

BET365

BONUS CODE: BET247

Get up to €100 in Bet Credits for new customers at bet365

Bet365 Review

Min deposit €5 Up to €100 in Bet Credits

Bet Credits available for use upon settlement of bets to value of qualifying deposit. Min odds, bet and payment method exclusions apply. Returns exclude Bet Credits stake. Time limits and T&Cs apply. The bonus code BET247 can be used during registration, but does not change the offer amount in any way.
But with Halloween on the horizon, now is a good time to take a look through the strange side of soccer…starting with the unusual story of an amateur Serbian goalkeeper's unusual injury.
Dusko Krtalica – The GK Who Saved A Shot Without Realising
In a veteran game in Bosnia, goalkeeper Dusko Krtalica, aged 51, was keeping goal for his club when midway through the game, he complained of a blinding headache.
Krtalica battled through, believing he had bumped his head on the post during the game.
However,after the match Krtalica noticed he was having difficulty speaking and that his left arm was starting to go numb.
He was taken to the emergency room at a local hospital where doctors took an x-ray of his head.
What they saw shocked them as embedded in his skill was a 9mm bullet.
Krtalica was operated on successfully and after two months recovery, was back playing in goal.
It transpired that a 42-year-old local had been celebrating a wedding nearby by firing 9mm bullets into the air.
One of these bullets came down on Krtalica and embedded in his skull during the game.
He was arrested, unsurprisingly.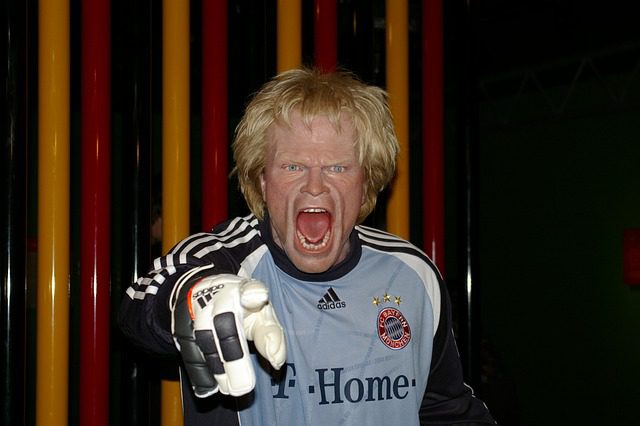 Congleton Town's Greatest Ever Comeback
In 1993, little Congleton Town, held a minutes silence before a game to pay tribute to the clubs oldest fan, Fred Cope, who it had been reported, had died in the week leading up to the game.
An obituary had been hastily posted, stapled to the back of every programme and many fans talked about Fred and what a legend he was at the small amateur club.
As the minute silence started, fans stood silently in respect… Only this time, events took a slightly weird turn.
As halfway through the minutes silence, Fred Cope wandered into the ground in the midsts of the silence purportedly for his deceased self.
The pitchside team quickly changed the minute's silence for the recently passed England 1966 captain Bobby Moore.
Cope found the funny side of it, admitting that he had been given a "few funny looks" when he first came into the ground.
"It wasn't until I saw the programme that I realised why. I've been bad [ill] over the last week – but not that bad!" Cope said.
Cope did die several years later and the club held a minutes silence for him without issue then. However many fans did look to the turnstiles, just in case it could happen again.
Fair play to Yahoo Sport too for their brilliant title for this story – Dead Fred Redemption!
Haunted Highbury, Spooky Sunderland and More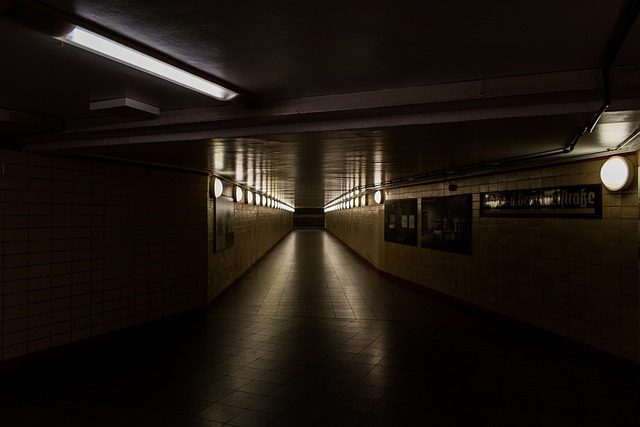 Given the number of people who have their ashes scattered at their favourite clubs, it is perhaps surprising that there are not more tales of 'haunted' football grounds.
However, one well documented case is former Arsenal FC Stadium, Highbury, which is now a housing complex.
It was rumoured that Arsenal's former manager Herbert Chapman haunted the ground, alongside the ghost of a horse that reportedly died in the process of building the stadium.
Other Stadia to have said to have hauntings include Southampton's St Marys, which saw numerous staff complain about objects moving of their own accord and similar. So much so that Saints called in a white witch to carry out a ceremony to get rid of the spirits.
Sunderland's Stadium of Light is said to be haunted too, by the spirit of Spottee, an 18th century spectre that was said to have guided ships to crash on rocks.
Sunderland staff members and former Black Cats striker Stephen Elliott all claimed to have seen Spottee in the same dark and eerie corridor at the ground.
Ghosts At The Game?
Did TV cameras capture a running ghost at the Hernando Siles Stadium in Bolivia where home side The Strongest were taking on Uruguayan side Defensor in the Copa Libertadores?
Strange as it may seem, there have been several videos that have purportedly captured spirits, a number of them running through the crowd at seemingly blistering speed.
Some have explained this away as audio or video equipment above the ground on a cable being moved quickly. However, a close up of the figures does seem to show legs moving.
There's another ghostly figure in an Indonesian league game.
Another sees a shadowy figure on the field of play at a game between Borussia Dortmund and Bayern Munich. A spectre in the stands at the County Ground, home of Notts County?
Have a look a the video and see what you think!
FC Juarez To Take On Alien FC?
In January 2023, Mexican football club FC Juarez Bravos, a professional soccer team from the Mexican/US border shared a photograph taken by a fan of their stadium.
The pretty shot shows the Estadio Olympico Benito Juarez against the backdrop of a bright, yellow sunset.
However, eagle-eyed viewers noticed something else to the right of the sun. Something that appears, on closer inspection to look like a UFO.
Have a look and let us know what you think? Is this Alien FC arriving for a game? Or something else entirely?
Genuinely Scary Football Stars
Of course, sometimes you don't need spooks, spectres, witches, goblins, troglodytes, poltergeists or zombies in order to frighten the fans.
Over the years, there have been a number of footballers who have managed to do that without having to do anything.
So here's a look at some of the very best of them starting with the Bulgarian centre back who you would not want to tangle with, especially on a full moon.
Trifon Ivanov (Bulgaria)
Sadly, Trifon Ivanov passed away in 2016 at the tragically young age of 50. The central defender was an integral part of the finest ever Bulgarian team, one that knocked out Germany in the 1994 World Cup and reached the semi-finals.
Nicknamed "Wolfman" or simply "The Werewolf", his mutton-chopped look was terrifying, but masked the fact that he was an excellent footballer.
After all, you don't score volleys like this if you can't play the game.
Iain Dowie (Northern Ireland)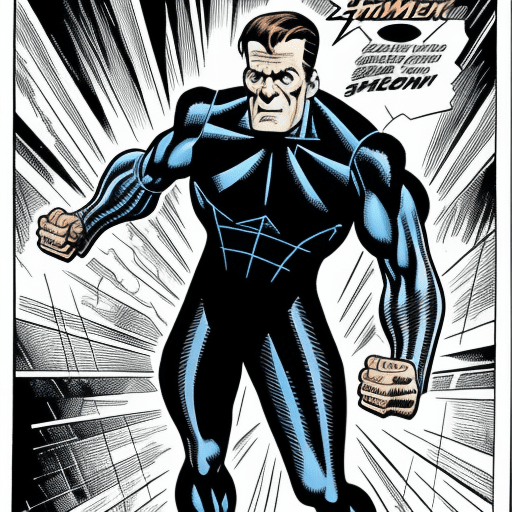 One of the few footballers with a university degree, Iain Dowie's brains made him an intelligent footballer, but not a prolific striker and unfortunately, his looks led to him being christened 'Frankenstein' amongst the football community in the UK.
Those looks, combined with a modest goalscoring record to say the least. (126 goals in 463 games) meant he was often the brunt of fans displeasure, or mockery.
However, Dowie has built a successful second career as a soccer pundit and also has interests outside of football too.
Pierluigi Collina (Italy)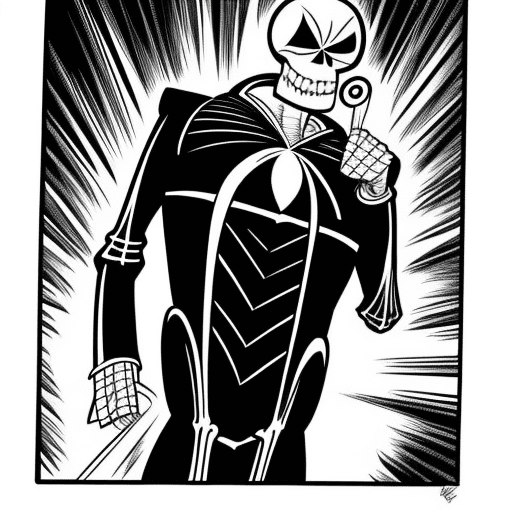 Not a footballer as such, but a referee whose bald head and gaunt looks saw many fans christen him "Skeletor", 'The Skull' or "The Skeleton".
However, inside the game, Collina was highly respected as one of the best referees in the history of the game. A master of discipline and allowing the game to flow without unnecessary stoppages, he quickly earned the respect of even the toughest players with his no-nonsense attitude.
Collina still works with FIFA as their Chairman of the Referee's Committee.