Do you enjoy the thrill of slot gaming? Seeing the virtual reels spin around on the screen hoping to land that row of five symbols that will signify a huge and potentially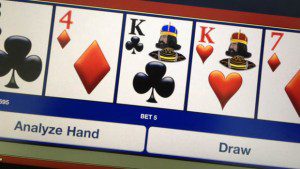 life-changing win?
You are not alone, in the real world, 70% of most casino's income comes from slot games on average and its a similar situation in the digital world. Of course, that makes slots hugely popular and that means a wide choice of games.
However, if we told you there was an alternative to slot games, which sounds completely different but plays very similarly, then would you want to play it? Well that game is, crazy as it sounds, video poker and in this article, we'll explain just how this game could be the perfect choice for a slot player at Bet365 Casino looking to branch out.
Of course, you need to be a customer to enjoy the Bet365 Casino selection of games. Get the latest Bet365 bonus code by reading our review and sign up to get a fantastic new player offer.
What is a Slot?
When the first slot was invented, by Charles Fey back at the end of the nineteenth century, it was a mechanical device which used a number of cogs and wheels to turn the reels and decide if the player was a winner or not. Fast-forward over a century and the modern online slot is a very different beast.
Newer slots are essentially games of random chance where a vast amount (millions) of potential combinations of symbols can be displayed. A percentage of these are winning spins (and pay out) and others are non-winners (and do not pay out).
When you spin a slot nowadays online, you are in effect starting in motion a random number generator, this selects a number which then references which symbols should be displayed. Sometimes when it does this, you win, other times you lose.
The fact that the slot selects a random number with every spin also exposes the gamblers fallacy that slots may be "ready to pay out" as statistically speaking, there is the same chance to win on every spin, regardless of how long it was since the slot last paid out.
Although generally a simple game of chance, the way slots play out online, using virtual reels to display the symbols, has ensured they have remained hugely popular. Innovations such as progressive jackpot games, as well as additional features such as rolling reels, free spins round and pick 'em bonus games, has ensured they remain one of the most popular forms of game in the modern online casino.
What is Video Poker?
Video Poker is a game played with a deck of 52-virtual cards which in the standard format of the game see five dealt to the player. There is no opponent for the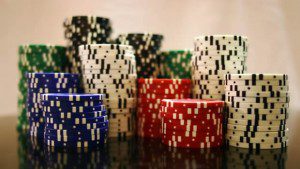 player to beat, as in a standard game of poker, instead what happens is that if a player achieves a hand above a certain value, they win an amount of money based on their initial wager.
The greater the value of the hand in poker terms, then the greater the size of the win the player can achieve, so in most games (though not all) the biggest paying win is a Royal Flush.
Winnings are calculated based on a multiple of the players initial wager and can range from 1x or 2x a players wager up to several thousand times the players wager for the top payouts on top games.
In Virtual Poker though players do have a degree of choice. When they are dealt their original five cards, a player can elect to select as many of the five cards to hold as they like. Those cards not selected to be held when the player hits the "deal" button, are discarded and the player is then dealt new cards to replace those discarded.
It is at this point the software checks to see if a player has a winning hand and either pays out or doesn't. At this point, the game resets and a player is free to make a new wager and play another hand if they wish to do so.
So why are they similar?
A slot game is essentially an attempt to get a number of the same symbol to appear in sequence and in video poker, a player wants to get either the same symbol, or a sequence of symbols to appear across the cards.
Even the process by which you start the game, selecting your wager and then clicking a button is the same. How the outcome of that button press is displayed is different of course, but there are enough similarities between the two to ensure that there are a huge number of crossover players when it comes to slot players and video poker.
In addition, both have a payout table which lists how much is paid out for certain combination within the game and both work out how much is paid out based on the initial wager.
Of course, there are also many differences between each type of game too, that is clearly apparent when you play and compare the two games, but the similarities do mean that if a player enjoys one of these forms of gambling, then they are likely to enjoy the other too.
Which offers the best chance of a profit when playing?
To calculate how much a game favours the casino, the companies that regulate and test casino games use a measurement called a Return to Player percentage. The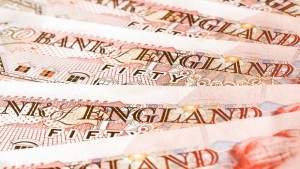 closer that percentage is to 100%, then the closer the game is to being a completely fair 50/50 chance that the player will win as well as the casino. The lower that value is, the more the game is weighted in favour of the casino against the player.
Most slots tend to have a RTP percentage of between 90 to 97%, although there are some that do have lower RTP percentages than that (including some big money progressive slot games). However, the majority of Video Poker games have a relatively high RTP percentage, usually around the 97 to 99% mark.
What this means is that while some slots pay out at about the same rate as their poker-themed alternatives, in terms of long term value, video poker offers the chance of a much better return and thus potential profit (or less of a loss) than slots.
However, it should also be noted that on some slots, you can win a huge amount of money. Mega Moolah for example currently has a jackpot approaching £10,000,000, which is an amount of money that dwarves the money you could win playing a video poker game.
What are some popular variations of Video Poker at Bet365?
There are a choice of six different types of Video Poker games you can play at Bet365 Casino, these games are:
Jacks or Better
Aces and Faces
Deuces Wild
Aces and Faces 25-line Video Poker
Deuces Wild 4
10 Line Jacks or Better (progressive)
There are slight differences in each of the games available in terms of the prize money paid out for certain hands, what the hands that pay out are, what the 'high' hand that offers the biggest payout is and suchlike, but the essence of the game remains the same regardless of what version you play.
Is there a Video Poker strategy?
If you are keen to get into Video Poker, then the good news is that you can increase your profitability by following a strategy. Many sites offer advice on how to play video poker and over millions of hands, it has been proven that by playing a certain way, when certain cards are shown, you have more chance of long term profitability.