June is a month where most people's thoughts turn to summer and perhaps the promise of a week or two away in the sun in some exotic, far-flung holiday hotspot. However, whether you are abroad, or enjoying the sunshine at home, you don't have to miss out on your usual poker action especially now Sky Poker have announced two great offers for the month of June.
We'll look at each of these offers in detail individually and let's begin with one of the biggest and most exciting promotions on Sky Poker this year, the 6-Max UK Poker Championships.
Best of all, if you are a new customer to Sky Poker, you will receive Sky bonus no deposit worth £10 free, which is a great way to get started at the site.
The Sky Poker Six-Max UK Poker Championships
This will be the fourth year that Sky Poker has played a key role in deciding which lucky players will participate in the biannual 6-Max UK Poker Championships. Unlike other promotions on Sky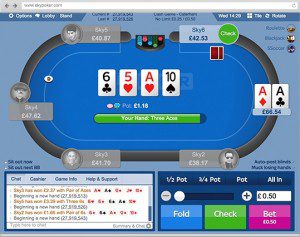 Poker, this is a promotion which offers only satellites into the Main Event, which is being held once again at the fabulous Dusk Til Dawn Casino in Nottingham.
The Main Event has a total cash prize pool of £250,000 guaranteed and a direct buy in is £550, however, you cannot buy in directly via Sky Poker to the Main Event.
You can only qualify for the main event via satellites on Sky Poker for the foreseeable future. If you wish to buy in directly to the Main Event, then you need to visit the Dusk Till Dawn Casino beforehand in order to receive instructions on how to do so and to make the required payment.
However, if you are playing on Sky Poker then you can satellite your way into the Main Event for as little as £1.30.
Who knows you could follow Fraser Bellamy, Leigh Wiltshire and Alex Spencer as the next big winner of the Sky Poker 6-Max UK Poker Championships in 2015.
There are two different satellite schedules in operation, one used from Monday through to Saturday and the other schedule is used on a Sunday. Here's the details of each.
Monday to Saturday satellite schedule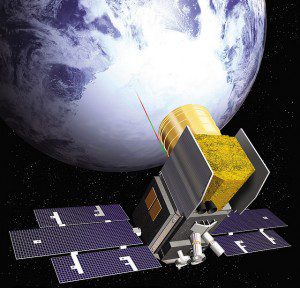 The lowest entry buy in level is the UKPC Micro Satellite of which there are several each day and which sees buy ins of just £1.30. If you manage to win through this first stage of satellites you'll enter the UKPC Quarter Final (£5.70 direct buy in), which sees 3 seats guaranteed each night at 7.15pm from Monday through to Saturday.
If you win through the Quarter Final, you'll enter the UKPC Semi Final. This event takes place each night at 9.15pm (£26 direct buy in). And see's three seats guaranteed.
Win a seat at the Semi and you'll enter the weekly UKPC Final, which is held every Sunday throughout the promotional period at 9.15pm. Alternatively you can buy in directly into this weekly tournament for £120 and there are a huge 15 seats guaranteed for all players competing.
Win one of those 15 seats and you'll be on your way to Nottingham with a £550 buy in secured for the Sky Poker 6-Max UK Poker Championship, starting on the 19th August 2015, running through until the winner is declared, some time on the 23rd August.
However, this is not the only route you can take to win a place in the UKPC Semi Final each evening at 9.15pm. You can opt to participate in two more Semi Direct tournaments each day at various times. The first UK Semi Direct has a £5.70 buy in and offers 1 seat guaranteed for every 5 players, whereas the other Semi Direct has a £2.70 buy in and offers 1 seat guaranteed in the Semi Final for every 10 players.
In all satellites, the more players that compete, the more seats will be available for players to win to satellite through to the next level of competition.
Sunday satellite schedule
Each Sunday, the satellite schedule on Sky Poker changes slightly from what is available on the other days. The same system of satellites outlined above is still available, however there is now an additional way you can satellite through to the weekly final and that is via the LR Sat and LR Semi satellites.
At various times each Sunday, Sky Poker will run the LR Satellite which offers 1 seat guaranteed and 1 additional seat for every five players in the tournament. The buy in is £5.70 and if you win a seat you enter the UKPC LR Semi, which takes place at 8.30pm on Sunday evening.
This semi can be bought into directly for £26, and once again sees one seat guaranteed plus additional seats for every 5 players in the tournament. Win a seat here and you claim a place in the next UKPC Final, kicking off at 9.15pm on Sunday.
Why do I want to qualify for the Sky Poker UKPC 6-Max Main Event?
Since its inception, the Sky Poker UKPC 6-Max tournament has become one of the highlights of the poker summer in the UK. Held in Nottingham at the Dust Till Dawn Casino, it is a week that attracts the cream of the UK's poker stars.
In addition to the £250,000 guaranteed 6-Max Main event which will run throughout the week from the 20th until the 23rd, there is also a number of other events. This includes a 6-Max High Roller event (£75,000 guaranteed) kicking off the action on the 19th August as well as a 6-Max Mini Event starting on the 22nd of August (£50,000 guaranteed) and a 6-Max One Day event on the final day with a £10,000 prize.
Entry to these events is only available at the Dusk Till Dawn Casino at present.
Happy Days Double Points Rewards Weekend Friday 12th to Monday 15th June
If you play Sit and Go's and fancy getting some practice for the UK 6-Max Main Event then this coming weekend from Friday 12th to Monday 15th June may be the best time for you to do so thanks to Sky Poker's Happy Days Points Boost!
The great news is that all play on all Sky Poker Sit and Go games from midday on Friday 12th June through until Midday on Monday 15th June will offer the user DOUBLE Sky Poker points for the duration of the promotional period.
Every type of Sit and Go game on the site is included in the offer, which means there are more chances than ever to earn Sky Poker points and thus a Sky Poker reward bonus, than ever.
Use this weekend to boost your weekly Sky Points total and qualify for a bigger than expected bonus as parts of the new Sky Poker Rewards scheme.